The article has been automatically translated into English by Google Translate from Russian and has not been edited.
The life and death of Dr. Botox: the tragic fate of the cosmetologist Madonna and Naomi Campbell
Today, botox and collagen injections will surprise no one - these are procedures that are available to everyone, which are done in ordinary beauty parlors. But once, in the 90s, rejuvenation and the help of "beauty injections" seemed a real revelation, only celebrities of the first magnitude resorted to it, says BigPicture.ru.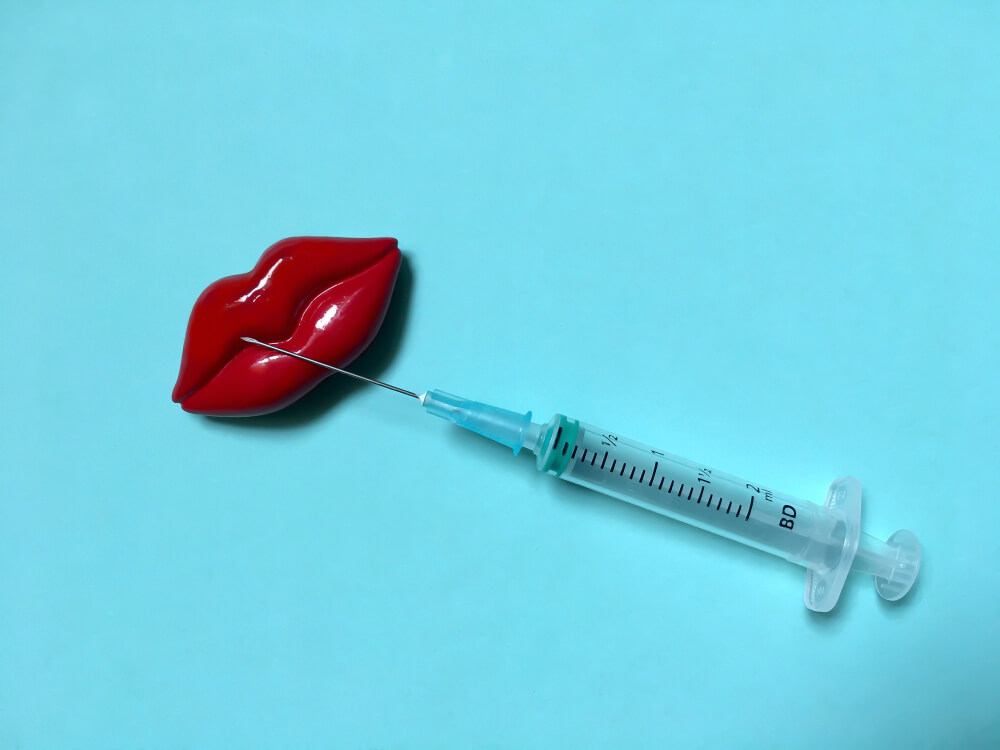 It was then that the world learned about Doctor Botox - Frederick Brandt. This man was considered a real wizard and was sincerely admired. Doc's wealth and influence was envied by Hollywood stars and politicians, but his life was cut short as soon as rejuvenation injections ceased to be magic.
Dr. Frederick Brandt, better known as Dr. Botox, "made" the face of Madonna, Kevin Klein and Naomi Campbell. Personal planes were sent for him, and one procedure cost him like a car. But this did not save the genius of cosmetology from ridicule, depression and loneliness, which eventually forced him to hang himself in his own garage, in an obscenely luxurious mansion in Miami.
The parents of the star beautician had nothing to do with the world of stars, the beauty industry, or even medicine. Irving and Esther Brandt were an ordinary Jewish family who owned a small candy store in Newark, New Jersey. Frederick himself, born in 1949, dreamed of being a singer for all his childhood years, but after school, unexpectedly for everyone, he chose a medical college.
Brandt's student years were very eventful, albeit in a special sense. The future physician was simply obsessed with gaining knowledge and studied simultaneously oncology, nephrology, hematology and cardiology. Among fellow students, Frederick was known as a crammer, sitting in the library for days, but the teachers doted in him.
After graduating from college, Brandt easily completed his residency in nephrology and oncology at New York University, after which he earned an excellent position at Memorial Sloan-Kettering Cancer Center, where he began to specialize in the treatment of leukemia. It was then that Dr. Brandt first tried using natural antioxidants to neutralize the free radicals that cause aging and cancer.
On the subject: 'Became invisible': how rhinoplasty ruined the career of the Dirty Dancing star
Frederic got so carried away with the fight against aging that he decided to change his specialization and moved from oncology to dermatology. Brandt left the clinic, despite the persuasions of his superiors and colleagues, after which he immediately went on a "free voyage". He opened a private office, and not just anywhere, but right in Miami, which was full of aging stars and just people with money.
Success came to the doctor almost immediately, since his methods of rejuvenation were radically different from those adopted in the 90s. Brandt did not cut the skin with a scalpel or pull it to remove wrinkles, but injected with the recently emerging preparations of Botox, Restilan and collagen. The effects of the treatments were amazing and almost instantaneous, and Brandt's patients went home right after the rejuvenation session.
Frederick Brandt was not the only specialist in Miami to provide such services, but very soon he became the best of the best, thanks to his desire to improve and excellence. Dr. Botox, as Brandt was nicknamed by his wealthy clients, was constantly moving and developing. Cosmetology owes him many innovations, such as the use of green tea extract.
An important plus of the specialist was the fact that he willingly visited clients at home, which at that time was nonsense. All manipulations, from Botox injections to laser hair removal, were done only in clinics at that time, and Brandt became the first "on-site beautician".
In 1998, Brandt, already Florida's most famous beauty expert, began expanding his business and opened an office in New York. The doctor flew to this city from Miami only once a month, but these 1-2 days were incredibly busy and productive. At the Big Apple, Dr. Botox's clients were not the aging rich, but world-class stars.
It is not known how Brandt Madonna became a client, but he was one of the few people the pop diva would let her face. "I owe much of my beautiful skin to him," the singer said when asked about the secret of everlasting youth. After that, many stars became Frederick Brandt's clients - advertising for Madonna's own beautician was no longer required.
In a matter of months, Dr. Botox himself became a celebrity - he was interviewed, they were looking for meetings with him, he was invited to TV shows and elite parties. Brandt's income also grew - he had to spend more and more time in New York, and at home, in Miami, he could spend at most a week a month. Its services were openly used by Donna Karan and Calvin Klein, Naomi Campbell and Linda Evangelista, Stephanie Seymour and Ellen Barkin.
There were many more who concealed their visits to Doc. They say that Barbra Streisand was among them. Brandt worked 10-12 hours a day, received 30 people a day, but even so, the queue to see him stretched for several weeks. For one consultation, he took 6 thousand dollars, and the course of procedures could cost the client a fortune.
To stay fresh and productive at all times, Brandt took up yoga and meditated daily. Realizing perfectly well that his face should be exemplary, Dr. Botox began to inject himself. He was often invited to television, and the doctor's dream was to create his own show about the beauty and youth of the skin.
Promotion of his own business took away from Brandt a lot of energy and sometimes he had to work at a loss, counting on prospects. For example, the doctor made big discounts to the editors of fashionable glossy magazines, and he served many famous people for free. Frederick became for many of his clients not just a doctor, but also a close friend. It was he who first came to Madonna to wipe her tears after breaking up with Guy Ritchie. To do this, Doc flew from New York to London.
Brandt found time not only to rejuvenate the stars, but also to writing and other types of business. He has published two books - "Ten Minutes - Ten Years" and "Get Old Less", and also released his own line of luxury cosmetics. Helping the stars not to grow old, Brandt himself became a star - he dressed in Prada, Lanvin and Givenchy, used the services of stylists and often shocked the audience.
Brandt once showed up at the Central Synagogue in New York for Yom Kippur wearing a designer kilt and glitter sneakers. This outfit was not accidental - Dr. Botox, oddly enough, was seriously fond of hip-hop and even sometimes rap to his friends. Brand collected antiques and paintings by contemporary artists and bought houses in the best areas of New York, London and Miami, but he could not be called happy.
On the subject: Plastic, pills, weight loss: the stars who paid with their lives for the pursuit of beauty
The doctor never found his love and company in the rooms of his luxurious mansions, he was only three dogs picked up on the street - Benji, Surya and Tyler. When Doctor Botox was away for a long time, a special dog nurse looked after the animals, and the rest of the time he preferred to tinker with the animals himself.
Unrelenting old age also became Brandt's misfortune. Botox and filler injections no longer helped, and the face of the world's best youth expert became a real anti-advertising of his services, turning into a frightening frozen mask. The doctor was a very vulnerable person and did not take bad luck and criticism, and there were more and more of them in his life.
One of his clients complained of a complication after an injection of Juvederm Voluma, and during an interview, journalists accused the doctor of violating hygiene rules during the manipulations. Immediately after that, Brandt's radio program was taken off the air, and a whole discrediting campaign in the press and on the Internet began against him.
It was 2015 and Botox with collagen was injected in almost every alleyway, and cheap clinics in India and China put rejuvenation procedures on the conveyor. Professionals were of no interest to anyone, since cosmetologists who completed their regular monthly courses successfully dumped prices and took clients from elite specialists.
Many believe that the last straw was the vulgar comedy TV show "Unyielding Kimmy Schmidt", in which a new character appeared - Dr. Grant. Due to the large number of Botox injections, this hero could not pronounce his name and introduced himself as "Franf". In this ridiculous figure, everyone immediately recognized Brandt, who looked worse and worse and almost lost control of the muscles of his once beautiful face.
In March 2015, the episode with Dr. Grant went on the air and Dr. Botox immediately stopped answering phone calls and appeared in public. He limited his social circle to a few close friends and a personal psychologist. The last time the genius of cosmetology was seen alive on the morning of April 5, 2015 in his mansion in Miami, and in the evening Doc hanged himself in his garage filled with exclusive supercars.