The article has been automatically translated into English by Google Translate from Russian and has not been edited.
Daughter Efremova spoke about childhood injuries, mother's alcoholism and the desire to marry a girl
The daughter of honored artist Mikhail Efremov spoke about what she says about herself as a man, goes to a psychotherapist and wants to marry a girl, reports Spletnik.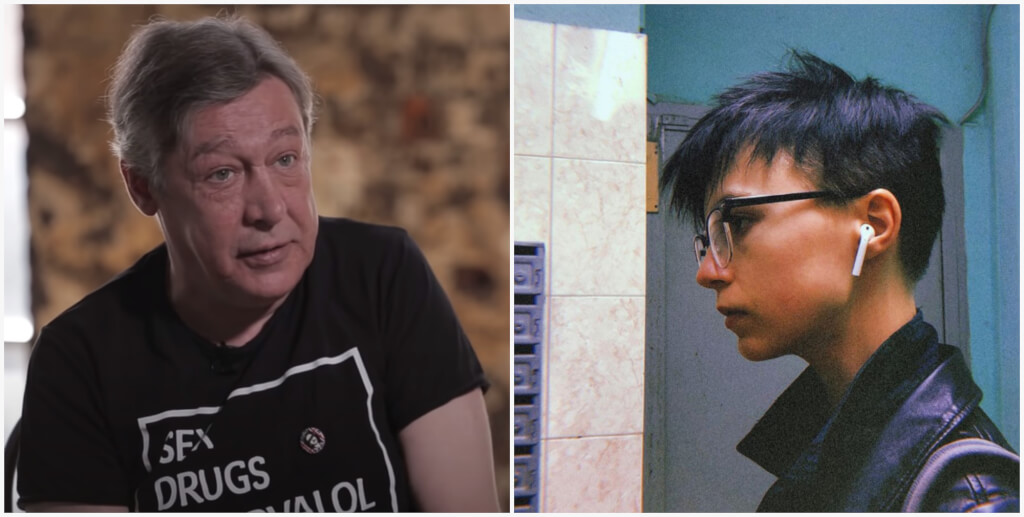 The guests of the next edition of Lera Kudryavtseva's program "Secret for a Million" were star children. Of particular interest on the network was an interview with 19-year-old Anna-Maria, daughter of Mikhail Efremov and Ksenia Kachalova (this was the actor's fourth marriage - in total Efremov was married five times, he has six children - it lasted four years).
The girl openly talked about her childhood injuries, family relationships, and also admitted that she considers herself a binary person and wants to formalize a relationship with her girlfriend and live in England.
Recall that Anna-Maria has a difficult relationship with her mother. At the beginning of the year, several television talk shows discussed the actress's alcohol addiction. Ksenia, who in the 90s was a rather successful actress (one of her famous films is "Over Dark Water" by Dmitry Meskhiev), began to drink after Efremov left the family.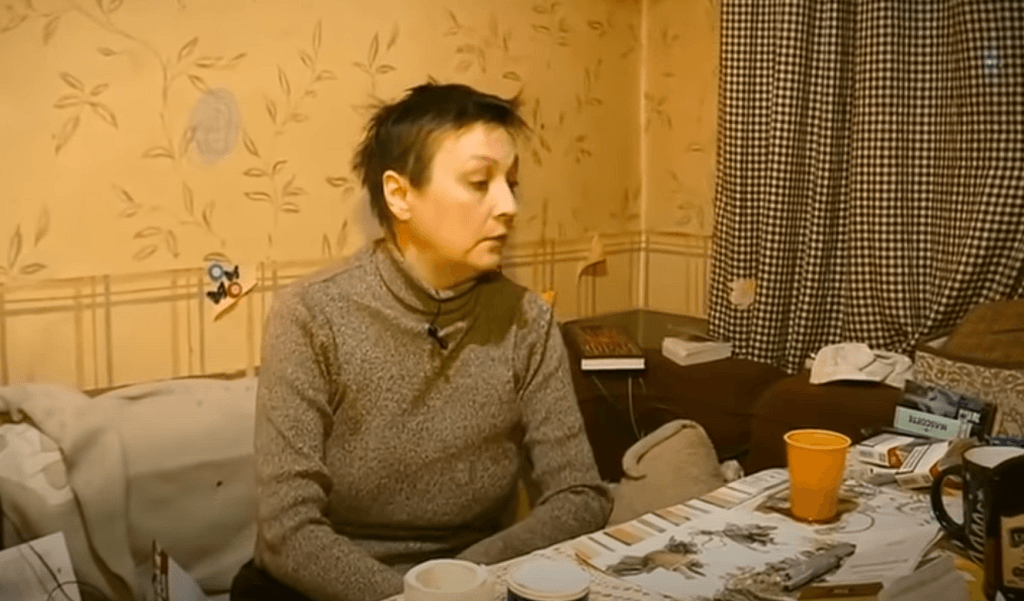 "She smells like alcohol on half the street, her mind is fading away," wrote Anna-Maria in her microblog in January this year.
Anna-Maria also said that she is looking after a psychiatric and narcological clinic for her mother, and so far has reduced communication with her to a minimum. The girl reacted rather coldly to the plot, which was recorded for her visiting Kachalina:
"Thank you for this episode, which was supposed to evoke some emotions, but I am an insensitive machine, so at this moment I was only assessing the cost of repairs," she says.
On the subject: 'This is very scary': Nelly Kobzon told how Svetlana Morgunova, who lost her son, lives
Anna-Maria also remembered that when she was little, her mother sometimes behaved strangely with her, for example, at the age of 12 years she was isolated from society for six months and the girl ran away to her neighbors.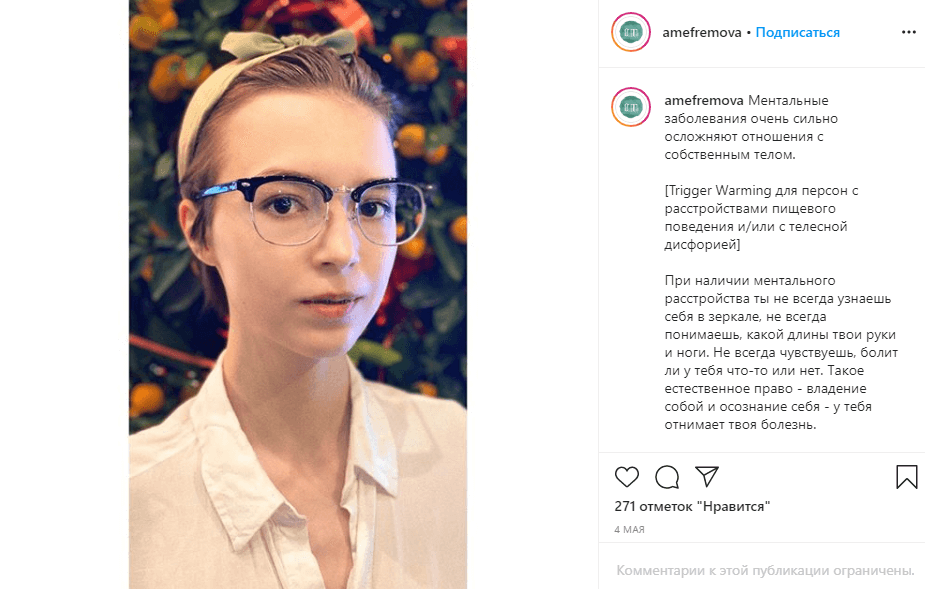 "The Lord God looks after mom. From time to time her father brings her money. I have already told him about the irrationality of actions that relate to this position, "said Anna-Maria.
The girl also commented on the problem of alcohol dependence in general:
"If you want some help in getting rid of alcohol, then look what kind of child is obtained from the effects of alcoholic libations. Do you need it? "- said Anna Maria.
From the age of 17, Anna-Maria lives alone in an apartment on Nikitsky Boulevard, which she got from her grandmother. She tries not to communicate with her mother. Family meetings are held every couple of months at the initiative of Mikhail Efremov.
"What can a person with mental disabilities value? I value my prescription for antidepressants, "Anna-Maria commented on the question, what thing reminds her mother of.
Anna-Maria also noted that she does not know the exact amounts of income and expenses of her father. The girl added that the financial condition of Efremov depends on the number of shootings.
On the subject: Chance of an inheritance: how a Russian socialite lives after the birth of her daughter from her dead husband
"Hey directors, take my dad to film, then I'll have a game console," she commented jokingly.
The daughter of famous parents also admitted that once a week the father sends a housekeeper to her, since it is difficult for her alone to clean up the three-room apartment.
More candidly, Anna Maria spoke about her own spending. According to her, most of the money is spent on karate lessons (2 lessons a week cost 3 rubles) and a psychotherapist (a visit costs 500 rubles). Together with groceries and other "Wishlist" the girl's weekly budget is about 15 thousand rubles.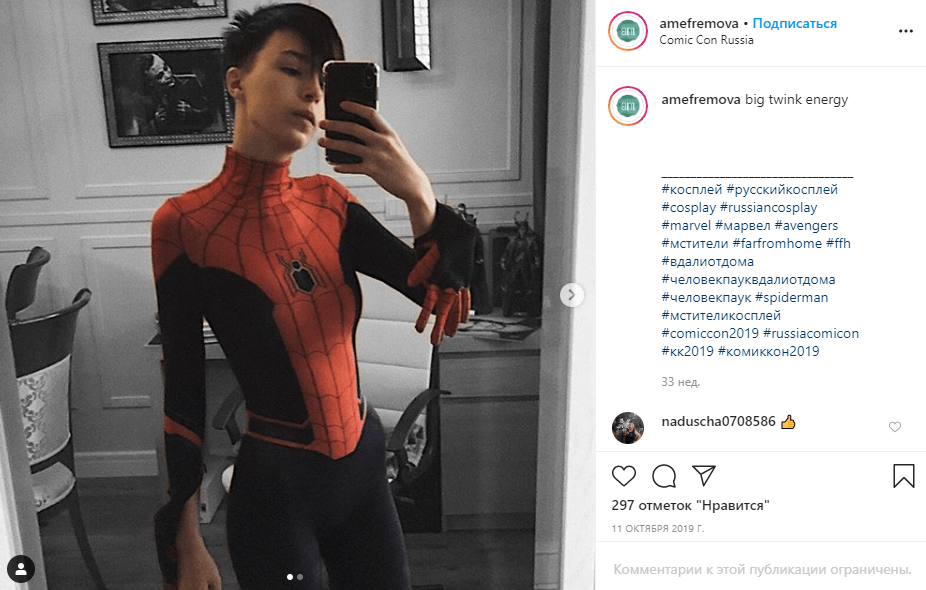 "I don't like to belong to any gender, and for a long time there has been a term for such people - non-binary persons. I periodically talk about myself in the masculine gender, periodically in the feminine one. There are not only masculine and feminine, but also about five more variations, which are much more common than you think, "- said Anna Maria about her personal life.
Efremov's daughter also admitted that she has a girlfriend. Father knows about these relationships and, according to her, is neutral.
"I have thoughts of marrying a beautiful girl, buying a cottage somewhere in England and, perhaps, I will adopt a child," Anna-Maria said about her plans for the future, noting that she was worried about the situation with orphanages.