The article has been automatically translated into English by Google Translate from Russian and has not been edited.
Good dwarf, cute elf and Andersen's muse: who was the real Thumbelina
Unlike storytellers, who mostly collected folk stories and processed them literary, Hans Christian Andersen wrote his fairy tales with an original plot, and they were loved by children from all over the world. But this does not mean that his tales did not have a background: for example, Thumbelina had a real prototype, says Big Picture.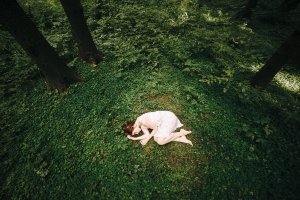 Hans Christian Andersen wrote many fairy tales, but among them there are very few stories with a happy ending. Especially it came to female characters, whom the storyteller liked to make unhappy and often forced to die. "Thumbelina" is one of the few works of the Dane, which ended well for the main character and we want to tell you why this happened.
At the end of 1822, the young and unknown playwright Hans Andersen came to see Admiral Peter Wulf, the head of the Naval Cadet Corps. No, the novice author did not come to ask the cadet for cadets — he brought his new play to find out the opinion of the old sailor.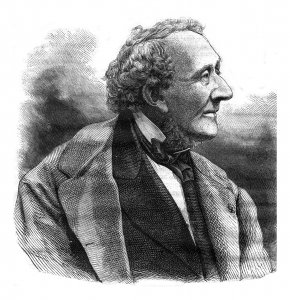 The fact is that a high-ranking naval officer had an unusual hobby for his circle - he was engaged in translating the works of Shakespeare and Byron, in which he reached impressive heights. Peter Wolfe's opinion was highly regarded in the theater circles and Andersen, the 17-year-old son of a laundress and shoemaker, decided to enlist his support.
Wolfe did not refuse to accept the young man and familiarize himself with his work. Andersen's play seemed very weak to the old theatergoer, but he unexpectedly liked Hans Andersen himself. Seeing in the guy an interesting companion and a very kind person, the admiral invited him to dinner, and a little later made him almost a member of his family.
In one of the luxurious Amalienborg palaces, where Wulf settled with his family, Andersen even had his own rooms, where he could appear at any time. In the admiral's family, the young storyteller was treated very well, but Hans developed a particularly warm relationship with Henrietta Wolfe, the officer's eldest daughter.
The surviving portraits of this girl show us a beautiful, almost always sad face and penetrating big eyes, but they do not tell the whole truth. Henrietta was very short, almost a dwarf, and besides this hunchback. Physical disabilities did not allow her to shine in high society and the girl spent all her time at home, among the many books collected by her father around the world.
Hans and Henrietta immediately found a common language and, we can assume that Henrietta soon fell in love with Andersen. The storyteller most likely treated the girl as a close friend or even a sister and was hardly considering the possibility of some kind of romantic relationship.
The biographers of Hans Christian Andersen are well aware that, being ugly, awkward and poor, all his life he fell in love with beauties of high society who could not even be with him theoretically. Sweetheart Henrietta, who was constantly nearby, was, according to the writer, "his bright elf" and muse, which inspired and was always ready to help with advice.
On the subject: Meghan and Harry celebrate the second wedding anniversary: ​​the love story of the actress and the prince
The long thin Andersen and the little hunchback Wulf looked very comical nearby, but, despite this, they were probably happy together if the storyteller wanted to. But Hans did not even consider such an option, continuing to wander around inaccessible fatal beauties.
Henrietta was in very poor health, which made her temporarily move to Italy in 1934. The sunny, warm climate of the Mediterranean country had a beneficial effect on the health of the woman, but it was very difficult for her to endure separation from a dear friend.
The writer and his "bright elf" began to actively correspond and in letters Andersen often sent Henrietta his magical stories. One of them was the fairy tale "Thumbelina", which later was included in the collection "Tales told for children."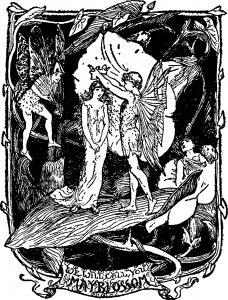 The main character was easy to recognize Henrietta. She was also very small in stature and felt like a stranger in a large, not always benevolent world towards her. But then she flew away with the birds to a distant southern country similar to Italy, where she finally found her prince.
Unfortunately, the fate of the prototype Thumbelina was terrible. After recovering in Italy, Henrietta went with her brother Christian to travel and visited America and some islands of the West Indies. The tropics were ruthless to guests from the north and soon Henrietta's brother fell ill with a fever and died.
Christian Wolfe was buried in a foreign land, and Henrietta returned to her native Denmark. For many years, the woman dreamed of visiting her brother's grave and decided on a long journey in 1858. The last news from her was received by her sister - Henrietta wrote that when changing to a transatlantic flight in England, she experienced unreasonable fear and barely forced herself to continue the trip.
On the subject: A bag of bones: the story of the disappearance of a dancer who was searched for 30 years, and buried after 100
The deceased brother, who came to her in a dream and asked to come to him as soon as possible, helped to establish a decision. Henrietta was not destined to return home - the ship "Austria" disappeared without a trace on the expanses of the ocean and only a month later it became known that the ship had a fire and it sank. Killed 471 people, including the small hunchback.
Andersen was deeply shocked by the death of his girlfriend. For many days everything fell out of his hands and the writer could not think of anything else but the terrible death of Henrietta. In his diary, he described his experiences as follows:
"Excitement and thoughts about the same thing, finally, so upset me that one day I began to fantasize on the street, as if all the houses were turning into monstrous waves rolling over one another. I was so scared for my sanity that I gathered all the willpower to finally stop thinking all about the same thing. I realized that this could be crazy. And the caustic grief gradually turned into quiet sadness, "Andersen wrote in his diaries.
The death of Henrietta shocked the impressionable Andersen so much that until the end of his days he was panicky afraid of fires and large volumes of water.