The article has been automatically translated into English by Google Translate from Russian and has not been edited.
'One step to perfection': Pugacheva showed a photo of young Lolita and congratulated her on the 56 anniversary
The singer congratulated her colleague on her birthday.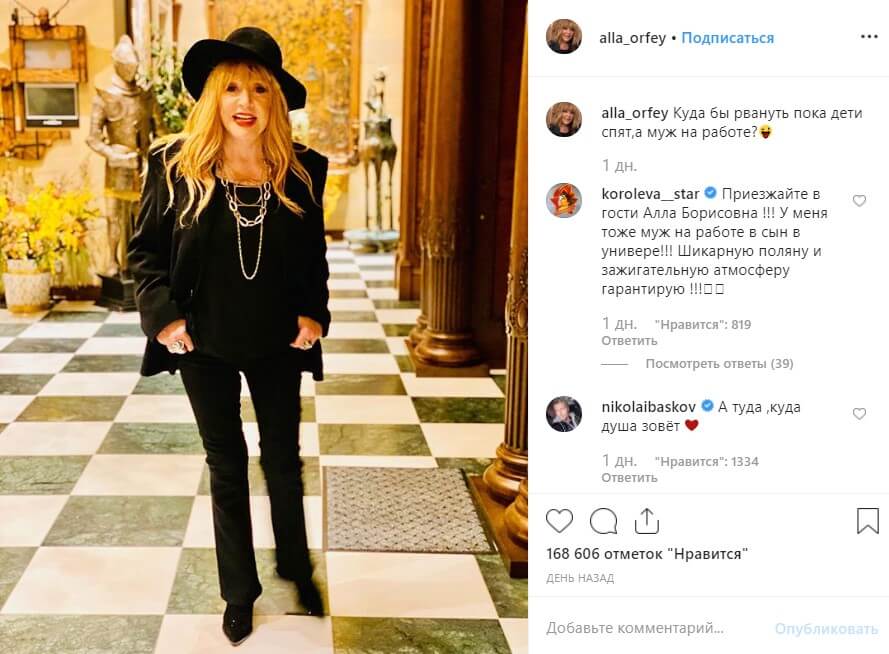 On November 14, Alla Pugacheva posted a congratulatory post on her Instagram page. In it, the pop diva turned to her colleague Lolita Milyavskaya, writes Womanhit.
On the subject: 'Woman Masterpiece': Pugacheva wrote a review about the film, but fans again discussed her appearance
"Happy birthday pretty. One step to perfection. Dare, "she wrote under the archival photograph of the birthday girl.
"Thank you very much. I won't reach perfection, but because of love for you I will try, "the artist replied to the congratulation.
On the subject: 'For him it was a fictitious marriage': Arkady Ukupnik exposed Lolita's ex-husband
Recall that Milyavskaya was born on November 14 1963 of the year in the city of Mukachevo, Transcarpathian region of Ukraine. Yesterday the winner of TEFI and Golden Gramophone awards turned 56 years old.
In the comments under the singer's recent posts, her colleagues join in the congratulations of the fans: Kristina Orbakaite, Nikolai Baskov, Julia Savicheva, Natalia Gulkina, Igor Krutoy and others.