The article has been automatically translated into English by Google Translate from Russian and has not been edited.
Before Black Friday - 10 Days: How to Prepare for the Major Sale of the Year
How to use the main sale of the year at 100%: from preparation to finding the best discounts.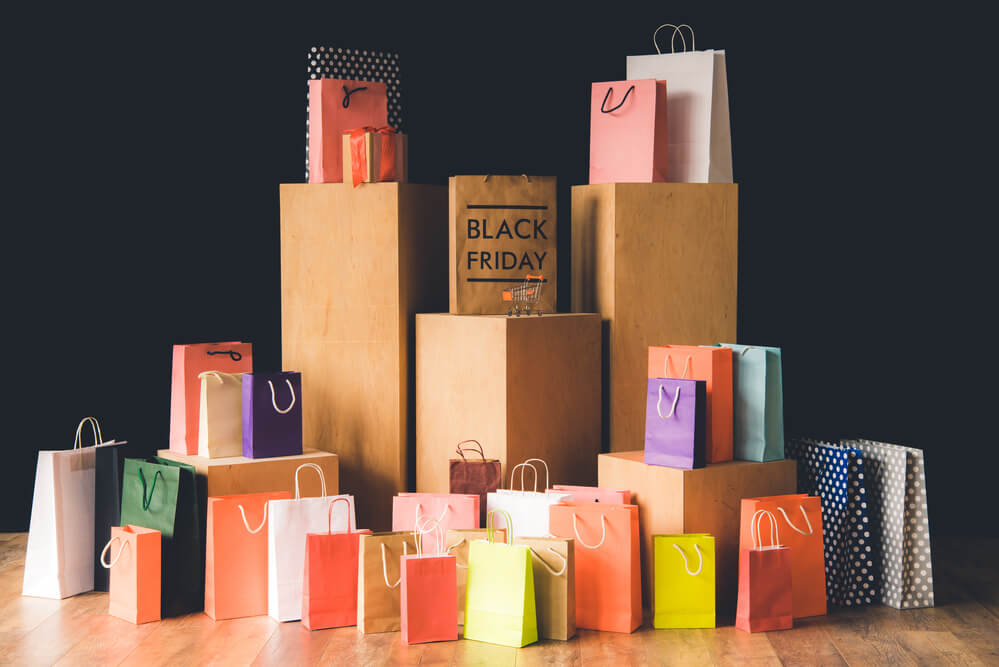 Black Friday is the best day of the year, a real holiday for any rational person who knows how to count money. A global sale, in which almost all large and small retail chains and stores in the world participate. Through "Life hacker"Will tell you how to live Black Friday to the fullest and get the most out of this event.
Black Friday story
The sale is not tied to a specific date and begins on Friday after Thanksgiving in the United States, that is, the day after the fourth Thursday of November.
In the 2019 year, Black Friday falls on the 29 of November, and the next Cyber ​​Monday falls on the 2 of December.
The holiday dates back to the 19th century, and the existing name was fixed to it only in the 1966 year.
Why is this Friday black? There are various versions, but all of them somehow emphasize the scale of the event.
Someone says that Black Friday was called due to the fact that sellers keep records of expenses with a red pen and income with black pen. On the day of sales, when the number of customers surpasses, revenues, obviously, are growing and black color prevails in accounting.
Perhaps it was called black Friday because on the eve of sales, well-thought-out shoppers have been waiting in line at stores since the night when everything is black around.
Wikipedia indicates the version according to which the day was called black due to heavy traffic jams on Friday after Thanksgiving.
On the subject: How shopping scammers can fool you before the holidays
Black Friday in the USA
It is easy to guess that you can fully experience all the charms of a sale where it originates. Black Friday in the States is not just a day of big discounts. In fact, the sale is perceived as a real holiday, albeit an unofficial one. Millions of people take time off work (except for sellers and store managers, of course) to spend the accumulated money on the necessary and not so good goods sold at huge discounts.
Many sellers, however, are not limited to just one day of total discounts. Sale in individual retail chains and stores can begin before Friday and take place all weekend, until Monday. But even this does not end the shopping holiday, because Black Friday is replacing Cyber ​​Monday, during which people who have not quenched consumer thirst can continue to buy online from work computers.
Black Friday and Cyber ​​Monday is only the beginning of the Christmas season of sales in the USA, but it is on the first days that sellers stock up on the most advantageous offers.
Budget planning
It is better to save money on Black Friday in advance. This will allow, firstly, to buy the most necessary goods without prejudice to the family budget, and secondly, it will help to plan well future purchases based on the amount of savings and the need for one or another thing.
The worst thing is to rush into the pool of discounts without a clearly defined budget. Without a predetermined brake, code-named "I can spend no more than X dollars," a person is easily amenable to sale frenzy. In this state, the assessment of available funds and the justification of the cost of goods is distorted, and the value of rash purchases can be extremely doubtful.
On the subject: 24 ideas for extra income in America
It is possible to protect yourself from impulsive and inadmissible purchases by a strictly defined budget allocated for sale, which cannot be exceeded.
However, in addition to funds, you need to think about priorities. Getting lost among thousands of profitable offers is very easy, and therefore it is important to make a list of products that you need to buy in the first place.
Shopping List
There is no sense in immediately arranging the desired purchases in any order. First, just write down all the goods that you do not mind buying. In the process of this brainstorming, you will probably recall some other things that have long been in the plans, but you forgot about them.
Now that all the goods are recorded, you can start sorting. At the top of the list, it's wise to put what you need. Products with the highest priority can be bought in the absence of a large discount. Next are the less needed things, which are advisable to take only with a big discount.
Whatever way you sort the list, having a shopping plan will help you during the sale. Everything happens very quickly, and in the confusion you can easily get confused or forget to get some important thing.
What American stores to buy
In large. It is large trading networks and sites that most of all delight buyers with very attractive discounts and offers. First of all, you need to look at Amazon and eBay, but sales will be offered by almost all major networks.
How to keep track of discounts
Unfortunately, there are no superpowers. The fact is that most stores do not specify upcoming discounts and special offers. Moreover, often the sellers themselves do not know about what discounts and on which goods will be valid in an hour or in five minutes. Managers of the distribution network are guided by the behavior of customers and adjust offers based on consumer activity.
The first rule of shopping on Black Friday is: "Don't sleep - you will miss the best discount!"
You see a worthwhile offer - buy now. After a minute, the goods may end, or they will cancel the discount.
At least somehow to facilitate the manual monitoring of profitable offers will help discount aggregator services. On these sites you can find a list of the largest American retail chains and stores.
Also pay attention to such applications for iOS and Android, as:
With their help, you can stay updated on discounts, the best offers and even get a cashback from purchases.
On the subject: Personal experience: how I didn't buy clothes and cosmetics for 9 months and what came of it
Exploration and preparation for purchases
Due to the huge assortment of large retail chains and platforms, a future buyer may have problems with navigation. When you first visit the sites of popular stores and chains, you will see an interface that is quite understandable, but still loaded with functions, and it takes time to master it.
Visit the stores you are interested in in advance, register in them, study the directory structure, deal with search filters to do everything as quickly as possible on the day of sales.
Black Friday and Cyber ​​Monday Quick Plan:
Plan a budget.
Make a shopping list.
Learn the principles of discount aggregator services.
Choose interesting stores, study their interface, register.
Wait for Black Friday and Cyber ​​Monday.
Buy!
Enjoy your shopping!