The article has been automatically translated into English by Google Translate from Russian and has not been edited.
Millionaire's diet: how a business woman lost 50 kg for an ideal wedding
Some rules of the owner of the lingerie empire seem strange, writes Championat. But it worked!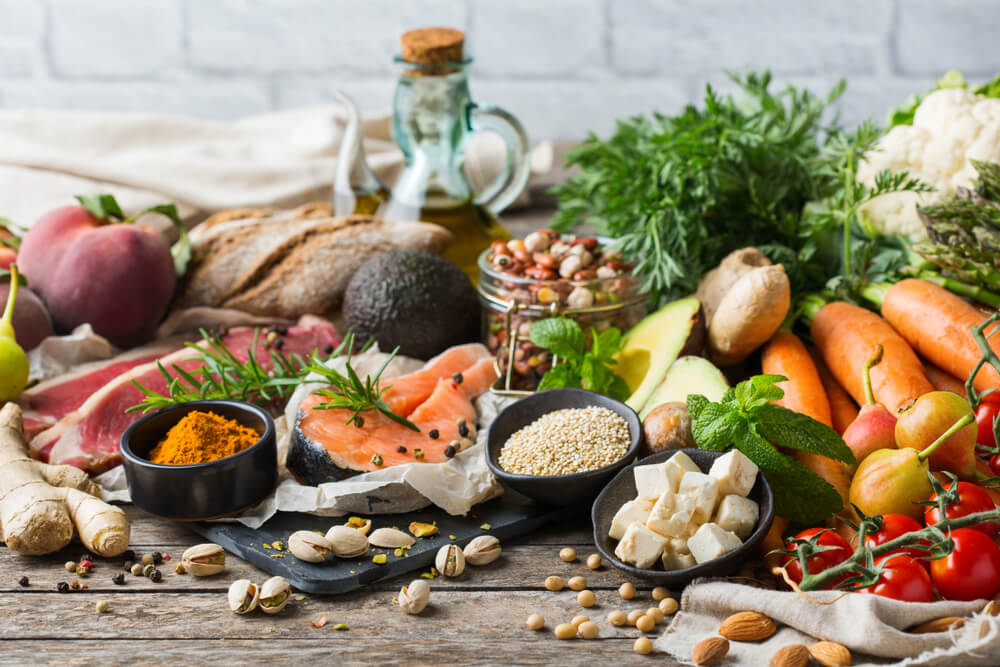 The famous British business lady Michelle Monet just loves shocking. So, faced with the problem of excess weight, the founder of the lingerie empire decided not to follow the already known methods of losing weight, but developed her own. And although some of the 29 rules of her diet are perplexing, it was this approach that helped the 48-year-old woman lose weight by 50 kg and put herself in order before the wedding with billionaire Dag Barrowman.
Michelle admits that her friend's advice helped her choose the right path.
From a slender model to a full business woman
They say that money loves silence, but not in the case of Monet. The eccentric businesswoman regularly flashes on the pages of the tabloids and without hesitation shares the details of her personal life. Michelle is confident that her example can help other women, because she was able to make an impressive career, without having any prerequisites.
The girl grew up in a disadvantaged area of ​​Glasgow, dropped out of school at the age of 15, and after her father's illness went into modeling business to help her family get out of poverty. Stately and strong-willed Michelle could become a catwalk star, but at 19 she married Michael Monet and gave birth to a daughter. Later, the couple had two more children. The energetic girl was not satisfied with the role of a housewife, so she applied for a local brewery and in just a couple of years grew to the position of director of marketing.
On the subject: Personal experience: how I lost 50 kg after the birth of four children
After the dismissal, Monet thought about her own business, but for a long time she could not decide on the direction. The decision came unexpectedly. During dinner in a restaurant, a woman was uncomfortable all evening because of an uncomfortable bra and realized that she could improve the design. This insight has become a harbinger of the creation of the world famous brand of lingerie Ultimo.
For several years, a woman invested all her energy and resources into business development. Chronic lack of sleep, constant stress, an unbalanced and irregular diet - all the problems did not pass without a trace for Michelle. By the time the company Monet achieved great commercial success, nothing reminded the model past of its owner. At some point, the woman weighed almost 114 kg and felt uncomfortable next to the slender models at the shows, but her husband convinced Michel that everything was in order and prevented her from trying to lose weight.
How did a millionaire lose weight
In 2011, a 20-year-old marriage broke up, and Michelle did not interfere with taking care of herself. By that time, she was already one of the most recognizable business women in the UK and even won the Order of the British Empire. Monet tried various diets, thanks to which she got rid of 25 kg. However, the lack of regular training and alcohol abuse prevented her from achieving a more significant result.
After the divorce, Monet's life changed a lot. She sold her brainchild, founded a company for the production of products for tanning and was actively involved in politics. In 2015, Michelle became a member of the House of Lords, after which she was entrenched with the sarcastic nickname "Baroness Bra." And thanks to charisma and oratorical talent, a woman who made a fortune in her underwear became a sought-after motivational speaker.
Monet dropped 25 kg on a homemade diet
In Monet's personal life, too, everything is in order. In 2018, she got engaged to billionaire Doug Barrowman. The desire to shine at her own wedding prompted the 48-year-old woman to seriously take care of her figure and get in the desired shape. Michelle stopped drinking two bottles of wine a day, began to enjoy working out in the gym and running 5-8 km a day. She admits that she was guided on the right path by the advice of a friend: "Treat your body like your business."
On the subject: How to lose weight 2-3 kg a week without special efforts: instructions from a nutritionist
As a result, Monet managed to lose weight up to 65 kg. She advises to go in for sports every day for at least an hour, while changing activities: dancing, cycling, aerobics, and a gym. Michelle also insists on a gradual reduction in portions during meals. And she calls the main secret of such an impressive result a diet of 29 points, which she came up with and formulated herself.
Each position has a short justification, but some of them are still surprising:
banned are cranberries, eggs, rapeseed oil, chicken, meat, baked beans, canned corn, cow's milk;
fruit, dried fruit, yogurt and cheese are reduced to a minimum;
it is forbidden to bake food in foil or film;
fish and seafood should not be consumed more than three times a week.
At the same time, the Monet diet also contains rules from common and popular programs:
consume as many vegetables as possible;
drink only freshly squeezed juices, but not more than once a day;
in small quantities there are almonds, Brazilian and walnuts;
eat only whole grain bread;
replace sunflower oil with olive;
refuse to fry foods.
Monet's diet is intuitive and far from all of its points have a scientific justification. But most importantly, the famous business woman believes in her effectiveness. It is unlikely that anyone will deny that at 49, Michelle looks simply amazing.