The article has been automatically translated into English by Google Translate from Russian and has not been edited.
Diana von Fürstenberg: the story of an immigrant who created a dress for all occasions
A wrap dress from the brand Diane von Furstenberg is not just an outfit, but a brilliant fashionable invention of one persistent daughter of immigrants. Runy web.
"Feel like a woman, wear a dress!" Was the motto of the collection shown in 1972 in New York by Diana von Fürstenberg.
This collection made history in fashion thanks to the slim fit knit wrap dress that has remained in the arsenal of fashion fans for over 40 years.
The success was overwhelming, one might say revolutionary - over the next two years, the number of sales of dresses with a wrap from DVF exceeded five million. But even more interesting was the fact that for the first time a dress from an American fashion designer made a revolution not so much in fashion as in the minds of people.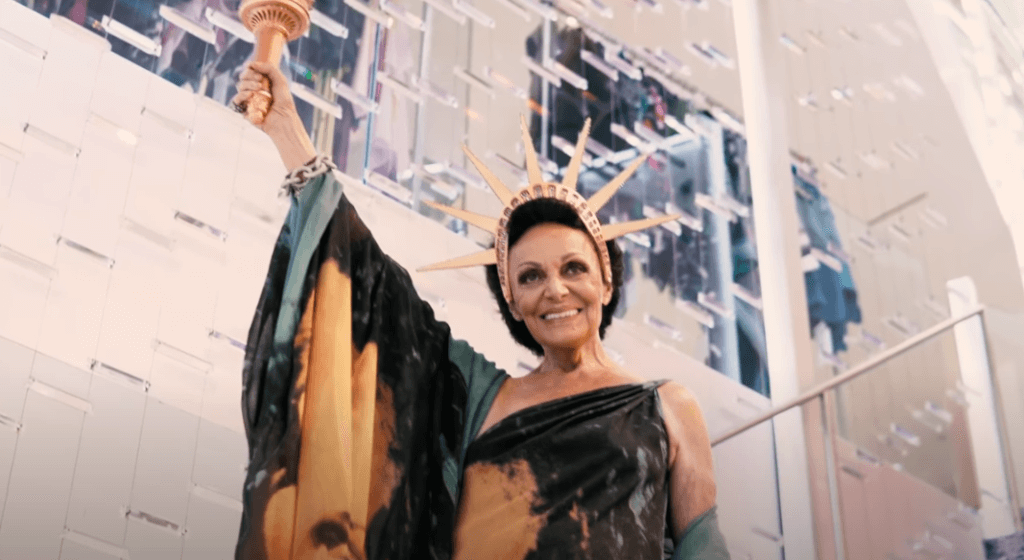 The 1970s have gone down in history, but the first thing that comes to mind when you mention them is "Children of Flowers" ​​with their ideas, lifestyle, music and clothes - this was what excited the minds of people in those years. Student strikes and the struggle for gender equality, freedom of choice and free love, emancipation of morals, erasing racial and social boundaries. It was an amazing time not only for the struggle for freedom, but also for the victories.
Diana von Fürstenberg caught the freedom-loving wind of change and was able to materialize the ideas soaring in the air. She created a comfortable, democratic, off-season dress that everyone liked. It was worn by housewives and Hollywood stars, seventeen-year-old girls and ladies of elegant age, aristocrats and working women. The dress was worn to offices, receptions, salons and theaters, restaurants and picnics.
It became a symbol of the times because it was comfortable, feminine, practical and democratic.
Amazingly, even the leaders of the feminist movement recognized this dress. They blessed him and named him a symbol of freedom, personifying the liberation of women from the "tailor's chains."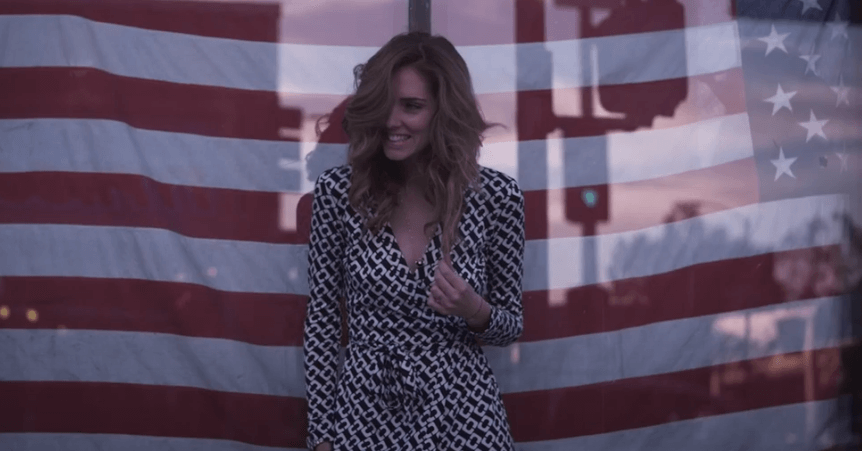 In 1976, Diane von Fürstenberg became the only American designer to be honored to appear on the cover of Newsweek magazine as an outstanding designer who made a significant contribution to the development of global fashion. Before her, only Coco Chanel was awarded this.
History in brief
Diana's parents met in Nazi-occupied Brussels. The father was from Russian emigrants, the mother's family came from Greece. Love broke out, and soon they played a swift wartime wedding. And in the morning, the young wife, along with all the Jews of the wealthy region where they lived, were taken to a concentration camp. When she was released many months later, the doctors passed a merciless verdict: the woman would never have children. But only ten months passed, and a charming girl, Diana, was born to happy parents. Nothing is impossible for those who know how to love, dream and want to achieve their own. So they thought, so will their daughter think all his life.
On the subject: Looks like a teenager: 70-year-old designer Vera Wong impressed with a youthful look
The post-war life was not easy and cloudless, but gradually everything began to develop successfully for the young family. They were able to send their daughter to the best school in Switzerland, then to Oxford. Diana studies European history and culture, then Spanish at the University of Madrid.
Time flies, and one day, during a summer vacation in the Alps, she meets her future husband, the German prince Egon von Fürstenberg.
The young beauty wins his heart, and he persistently, for four years, wins her hand. A very stormy romance ends with a wedding, and the 22-year-old student becomes Princess Diana von Fürstenberg, and less than six months later, the young family has a daughter, Tatyana.
"Nothing is impossible, even if you don't really want it," Diana laughs.
"Success cake"
A beautiful and wealthy couple moves to live in New York. Spouses move in high society and at the same time lead a bohemian life. They are friends with representatives of the royal families and are often in the company of Salvador Dali.
The press does not ignore their lives, articles in New York magazines replace one another: "This golden couple can afford everything! Is "everything" enough for happiness? "
On the subject: How to create clothes for Elizabeth II: the secrets of the Queen's chief designer
Apparently not. In 1973 they separated. A comfortable, carefree social life could last for years, but, apparently, this was not important for Diana. The desire to find her own path, to be realized as a creative person, to become independent - this is what led her through life.
"At the same moment when I agreed to become the prince's wife, I decided to start building my career. I wanted to succeed as a person, as a professional, and not just as a little girl who received, as a prize, the husband she deserved, "recalls Diana.
She starts working in fashion. A meeting with legendary Vogue editor-in-chief Diane Vreeland decides her fate. Vogue publishes photographs of several of the young designer's models, and Diane Vreeland advises Diana von Fürstenberg to prepare her first collection for the upcoming New York Fashion Week.
1972: first collection and smashing success. The legendary knitted wrap dress is born! "It's more than a dress - it's the Spirit of the Dress!" - this is how Diana defined her model.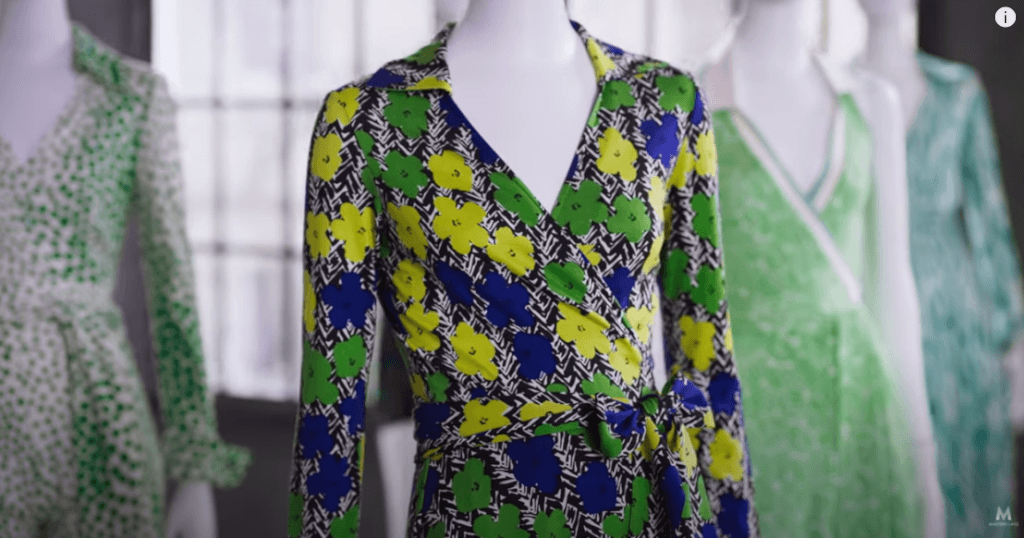 It would seem that everything in her life happened suddenly, as if by magic: once, having gone to rest in the Alps, Diana meets her handsome prince; Once, having gone to the Vogue editor for a cup of coffee, she gets invaluable advice to take part in New York Fashion Week and, again, one day, she wakes up famous, the author of the iconic dress that went down in fashion history.
Doesn't it all look like a fairy tale? But Diana von Fürstenberg thinks otherwise - nothing in her life happens all of a sudden - everything is natural and conditioned by previous events. Yes, she had opportunities and life gave her chances, but she herself was able to realize them.
"Yes, I was beautiful, young and rich, I was a princess and had great connections in the highest circles, and that helped me. But there were so many people around who had the same privileges, but nothing like this happened to them. This is the same as baking a cake or simply putting the ingredients together for it - the result will be different. I used my opportunities and baked the cake of my success myself, "the designer is convinced.
In 1975, Diana von Fürstenberg opened her line of perfumes and cosmetics with the release of the light romantic Tatiana perfume. Then she registers the DVF trademark. Now her company makes products from furniture and bags to glasses and jewelry.
On the subject: The devil wears ... Chanel: the success story of Vogue editor-in-chief Anna Wintour
But 1975 brings something more important than wealth to her life. She meets Barry Diller - a man whom she will love all her life, but will marry him only 26 years later.
Wheel of Fortune
You need to be able to keep the achieved success. But sometimes it is more difficult to control events than to give them a course. She recalls: "I lost control of the situation. The company grew too fast and I made mistakes. Not realizing this, she blamed the people around her for everything. This was the beginning of the end. "
In the early 1980s, the DVF brand began to lose popularity. Diana is trying to drastically change her life. After completing her divorce proceedings in 1983, she leaves the fashion design and leaves for Paris. There she opens a publishing business and plunges into it.
On the subject: From kibbutz to the best designers in New York: how a Jewish fashionista conquered America
In the same year, she sells her cosmetic line, and in 1989, the name of Diane von Furstenberg practically disappears from the fashion world. Then she wrote: "I became a man of the past ... of the past success." Her empire collapsed, the business born of talent, intelligence and energy went into oblivion.
It was difficult to come to terms with this, and she is not one of those who surrender to the mercy of circumstances. In 1990, Diana decides to revive her brand, for which she returns to New York.
Oddly enough, but first of all she publishes a series of books devoted to the interior - coffee table. Then a new collection, and in 1991 he became the pioneer of television sales, so popular in the pre-Internet era. Her television collection, Silk Assets, sold out in 2 hours and grossed over a million dollars. It was a good start for a revival.
But, oddly enough, the greatest joy and inspiration was given to her by the news that 1970-year-olds are looking for dresses from the 20s collections in thrift stores and at junk markets. Her style became interesting to the new generation, and it was the highest compliment for her.
The newspapers were again full of her name, representatives of the largest stores said: "We want your dresses again!"
Nothing is impossible
But a new test prevented her from immediately realizing the flashed inspiration. When she went to the doctor because of what she thought was a little unwell, Diana found out that she had tongue cancer: "It was a funny diagnosis, but I was not happy."
Almost a year has passed in a painful struggle and anxious expectations. But the disease was stopped, and behind Diana's back there was another sharp turn of life's adversity. She is healthy again and full of ideas.
Since then, several of her new collections of clothes, shoes and accessories have been published every year. The DVF empire lives and thrives again. Since 1999, Diane von Furstenberg has been a regular exhibitor at New York Fashion Week. Her clothing is sold in more than 700 stores around the world, including the most prestigious and expensive. The sales volume is over 100 million per year.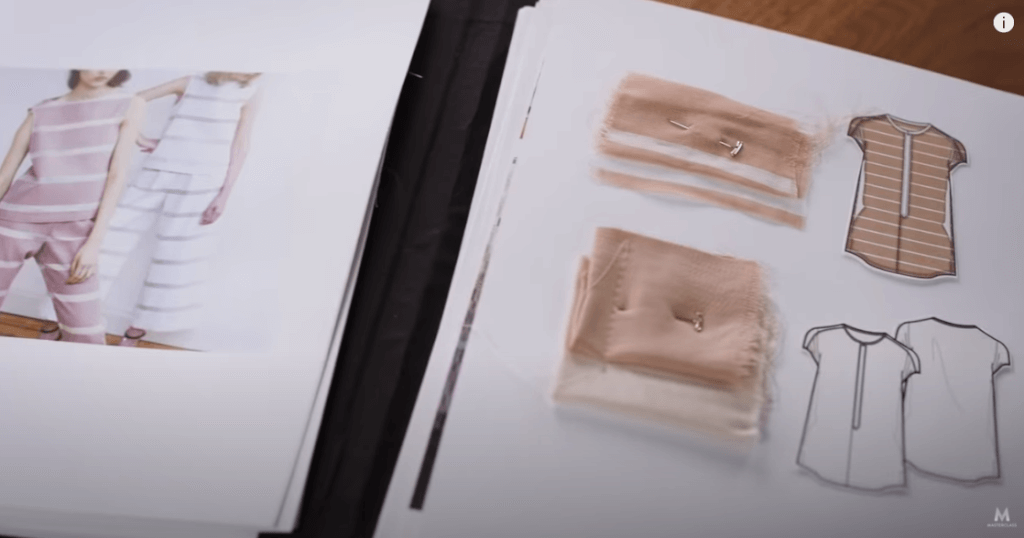 In addition, Diane von Fürstenberg is the editor of several fashion magazines in America, the president of the Council of Fashion Designers of America and the author of her memoirs.
"Women fashion designers, unlike men, use more jersey in their designs. More draped and loose elements, more comfortable silhouettes. You can see why. Because we women know how to wear it, how to move in it, how to feel in these clothes. I must say that the creative director of my company is a man and he understands how a woman wants to dress, but this is quite a rare case. Only a woman fashion designer can truly develop fashion trends in the direction of more practical clothes. "
26 diamond rings
But the story of Diana von Fürstenberg's amazing life story cannot be completed without a romantic ending. In 2001, Barry Diller, the former head of Paramount Pictures, the current media mogul, the owner of multimillion-dollar Internet businesses, got Diana's consent to become his wife.
After a 26-year romance, a marriage was concluded, and Diller presented his bride with 26 diamond rings, one for each year they met.
Interestingly, only after her second marriage and more than 30 years of living in America, she finally decided to accept US citizenship. Now, not only in fact, but also formally, she can be called one of the best American clothing designers.
Before the COVID-19 pandemic, Diana's business flourished as her brand offers timeless clothing that suits both young people and the older generation. And, of course, there are many models in the line with a smell - the signature style of Diane von Fürstenberg.
Recently, information appeared in the media that her business is suffering heavy losses due to quarantine. But Diana continues to pay her employees 100% of the salary, because she believes: the team is the main thing that keeps the brand afloat for over 30 years.