The article has been automatically translated into English by Google Translate from Russian and has not been edited.
'Girls should be careful': how a model from Russia conquered the catwalks of New York
Irina Proskurina moved to the United States when she was very young, became a model and conquered the catwalks of New York. Persistence and perseverance helped her not to give up in the ocean of show business sharks.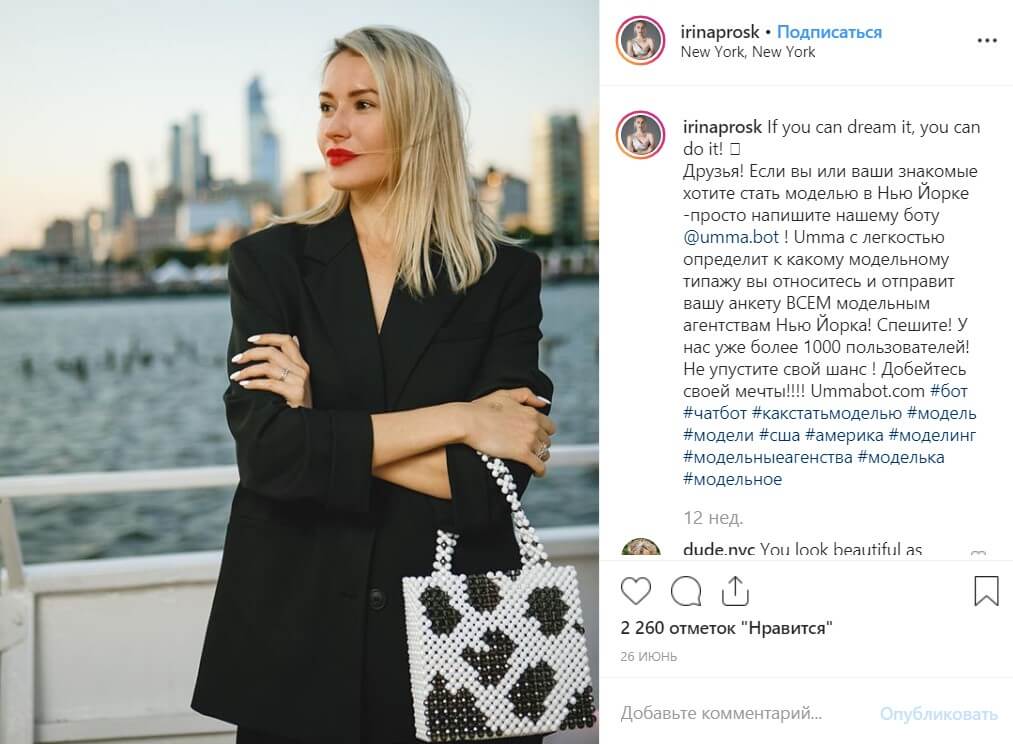 I have far from a magical story when they noticed and immediately took me to Paris. I had to achieve everything with hard work. I am from a simple family who did not have extra money. From childhood, I worked to improve my financial situation: I sold cosmetics at school, in the summer I worked part-time at a factory, I even sold kvass, Irina says specifically for Tapes.ru.
When I was in my first year at the Faculty of Journalism in Stavropol, I was offered to work. I readily agreed. My task was to present in public a construction company. People around noticed that only girls of model appearance are hired for such a job.
Since then, I began to participate in various extras and industrial developments. Two years later, when I turned 19 years old, I flew to the USA to become a model.
New York
The main difficulty for immigrant models in the USA is the visa. O1 visa, which gives the right to employment, is not easy to obtain. There are a number of criteria - magazine covers, for example, but many girls don't. And without a work visa how to work? It's impossible to travel - it's a violation of the law. Another problem is the language barrier. Even if the girl is very beautiful, you need charisma and excellent knowledge of the English language.
When I arrived, I started as a freelancer. At the same time I worked and went to the shooting. I had to pay expenses myself. One housing in New York is worth it! Well, if you live in a model apartment - they are free. But if you shoot, then even for a simple room you have to pay from 800 to 1000 dollars a month. To this are added the cost of food and travel. I want to buy a skirt ... in general, there are many temptations in New York.
I always advise novice models: save. But they do not listen and then fly away. But if you want, all difficulties can be overcome. For those who decide to stay, there are many ways to legalize. They learn the language and earn money. Cope, as in all cities.
I worked as a nanny, in the office at the reception, hostesses in a restaurant. When I made my first portfolio, I went to the agencies to offer my candidacy. Unfortunately, nobody wanted to take me. I went around many agencies and was already desperate, but then I decided to ask one of the agents: "What's wrong?" And he answered me: "You have bad photos. There's no style, you don't dress like the models. " In short, it was not so.
Agency
To succeed, one must never give up. Only forward! Even if they refuse or say they are incapable. Do not listen to them and make your way. You need to take care of yourself. Start dating. Go to the castings constantly. Trying to get into a large agency, their clients, respectively, are "large".
Having learned the cause of my failures, I began to correct the style. I studied magazines, went shopping, watched a show about models. And finally I was accepted into a small agency. By the way, it no longer exists.
On the subject: Buckwheat with cucumber - the path to success: Belarusian lost 19 kg and became the top model in the USA
An agent is needed even for novice models. He seeks work for you and for you and takes 20 percent of the income for this. On the covers of American fashion and beauty magazines, as a rule, also get through the agency. They send it to the casting, and there the client already decides. But sometimes it is possible through a photographer or editor, so you need to be in good relations with everyone.
However, if you have an exclusive contract, then working with other clients bypassing the agent is simply impossible. If not exclusive, then you can work with other agencies or earn extra money freelance. In addition, the freelancer chooses his own job and decides whether to agree or not. And if through an agent, then be kind - go to work. If you don't come or you will be very late, then you are not a professional.
Working as a model in America, you can become rich and famous, but for this you need perseverance. As, however, in other countries of the world. There are simply more options in America. Supermodels are on the Forbes list - and this, you know, is a good motivation.
Model business
I had a lot of shows, but most of all I remembered the show that was arranged to collect money for the purchase and training of Labradors for the blind. Such a dog can cost four to five thousand dollars, not every blind person with a disability can afford so much. The models were not paid, but I enjoyed participating in this show for free.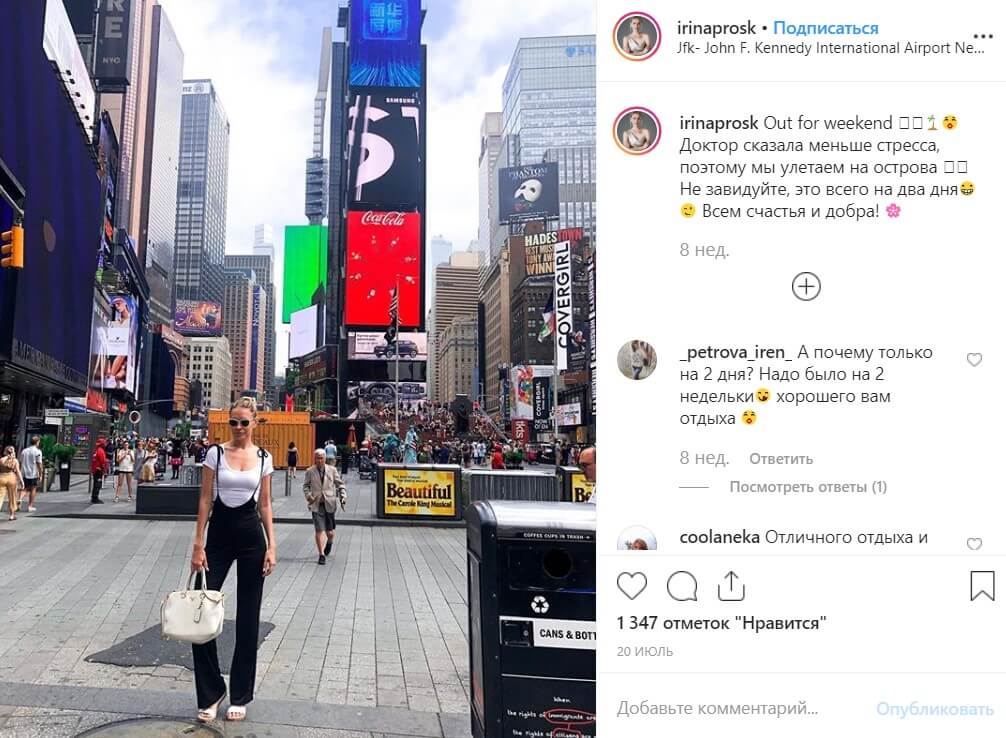 When I started, I did not dream of fame. And that was a mistake. Ambition in this career is necessary. But I tried very hard. I always wanted my parents to be proud of me, and wanted to help them. I am such a person that if I take up something, I will bring it to the end. I believe that having reached one peak, you need to conquer the next. This is the key to success.
On the subject: To start from scratch: how I arrived in the USA without English and in 4 of the year I built a successful career
There are many beautiful models, but character is more important. For example, Natalia Vodianova is a purposeful business woman. But I especially liked Tyra Banks - one of the first black models. I always read, watch her interviews and admire how strong and charismatic she is, how she can hold a punch. In addition, she is the founder of the show "Top Model in American", which I really wanted to get into.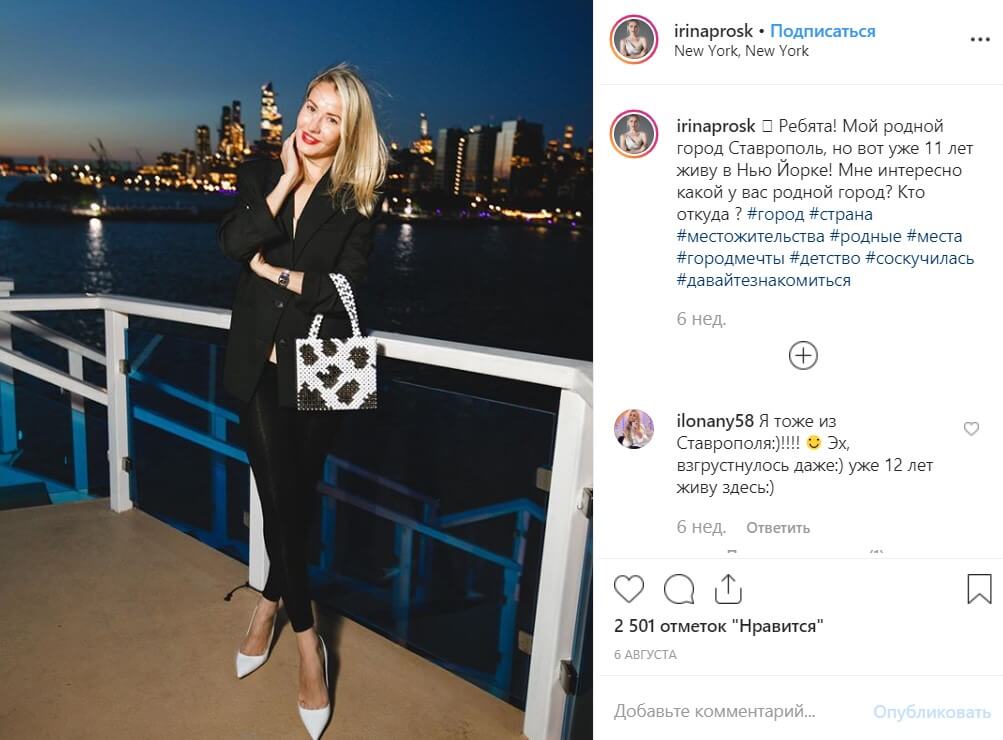 There are designers or fashion houses with whom I would like to collaborate. Let's say it would be interesting to talk with Donatella Versace and work in a team. She is a living legend, the original, the founder of the fashion world. Many fashion houses were created a long time ago and already have hired designers.
When it became fashionable to be a model, the children of wealthy parents rushed into this business. Look at Bella and Gigi Hadid. They made their way not because of their appearance, which is not model, but thanks to the connections of their parents. Some Victoria's Secret models changed their appearance through plastic surgery - this, I think, is also not very honest. In general, Naomi Campbell, Cindy Crawford and Claudia Schiffer are gone ... Times have changed.
Family
A future acquaintance introduced me to my future husband. This is a funny story: it turned out that we lived in the same house, but never met. Our house consisted of south and north towers. So, we also lived in the same tower: I am on the 34 floor, and he is on the 37 floor.
At first they were just friends, then they created a common project, worked together. And fell in love. We are similar: both business people, we love to travel - so the stars came together. He really wanted children, and I am grateful to him for taking the initiative. In Manhattan, it's hard to decide to have a baby.
In America, they start a family late (and do it right). It is perfectly normal to become a mother in 38-40 years. For models by this age, as a rule, a career has either ended, or regular customers appear who love you and invite you from year to year (without castings, of course).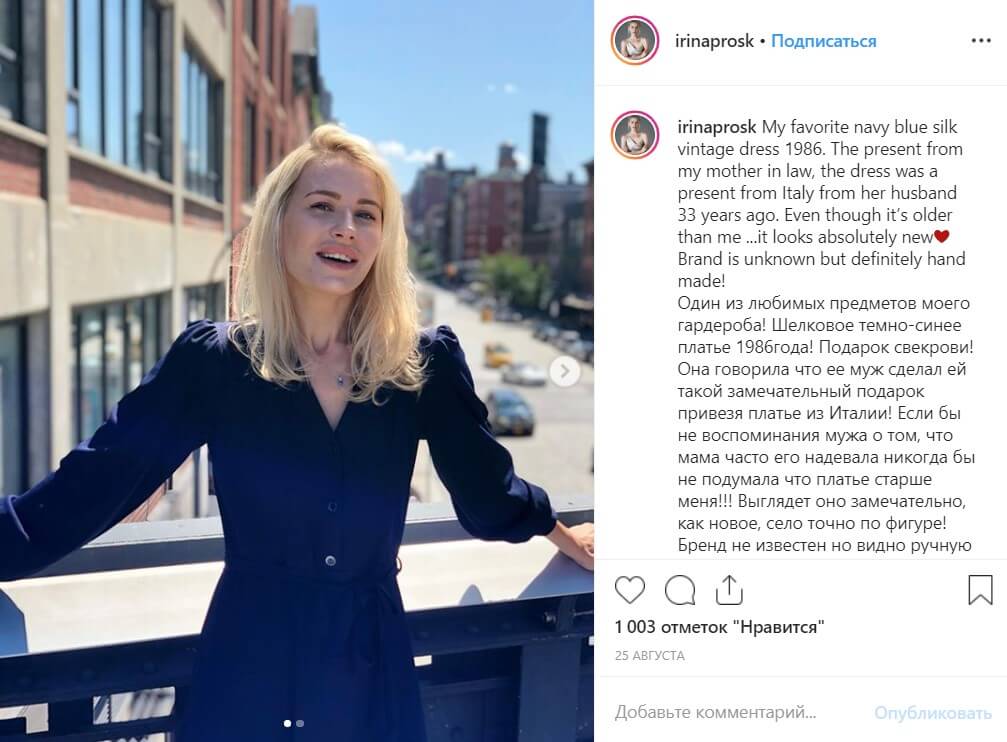 Combining work and family is difficult, but possible. Everything is the same as with other working mothers, but you still need to look cool. We have to keep up with everything, bring up children and take care of ourselves, go in for sports, go to auditions.
BOOK
Now I try to help beginners who want to break into the modeling business. I know how hard it is in my own skin. There is a lot of deception in this business. Every second "producer" in Los Angeles, every second "most famous photographer" in New York. One must be very careful, especially for young girls.
I wrote a book called "How to Become a Model in the USA". It is addressed to both girls and boys, everyone who wants to become a model or actor in the States, regardless of age and appearance. There are more 30 of various types of modeling: fashion, advertising, plus-size, hair models, age models, children ... There is something for everyone.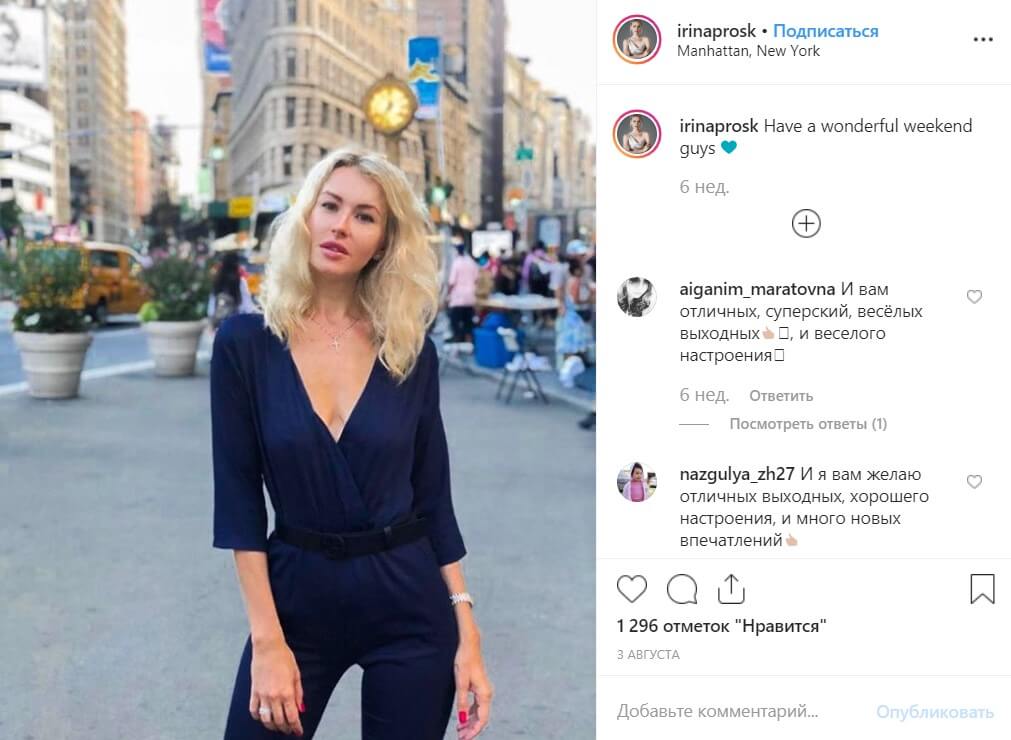 The book has a lot of useful information. About work visas, vouchers, contracts, portfolios, there is a list of agencies and much more. Honestly, if I had been given such a book upon arrival in the USA, I would have saved myself several years of life.
For me, the priority is to be useful to people. Be a worthy mom to your daughters. A worthy daughter to parents. I sincerely believe that the main thing is not money or fame, but to find your destiny. I really hope that my book will appeal to people, and the information in it will help and be useful to many.