The article has been automatically translated into English by Google Translate from Russian and has not been edited.
'Even the sky and palm trees can become a routine': Russian woman - about life in Bali
Maria from childhood dreamed of surfing, and Indonesian Bali became the place where she first got up on the board and rushed along the waves. Now she lives most of the year on the island, at the very edge of the ocean. As part of a series of materials about compatriots who moved abroad, "Lenta.ru report»Publishes her story about life in Indonesia.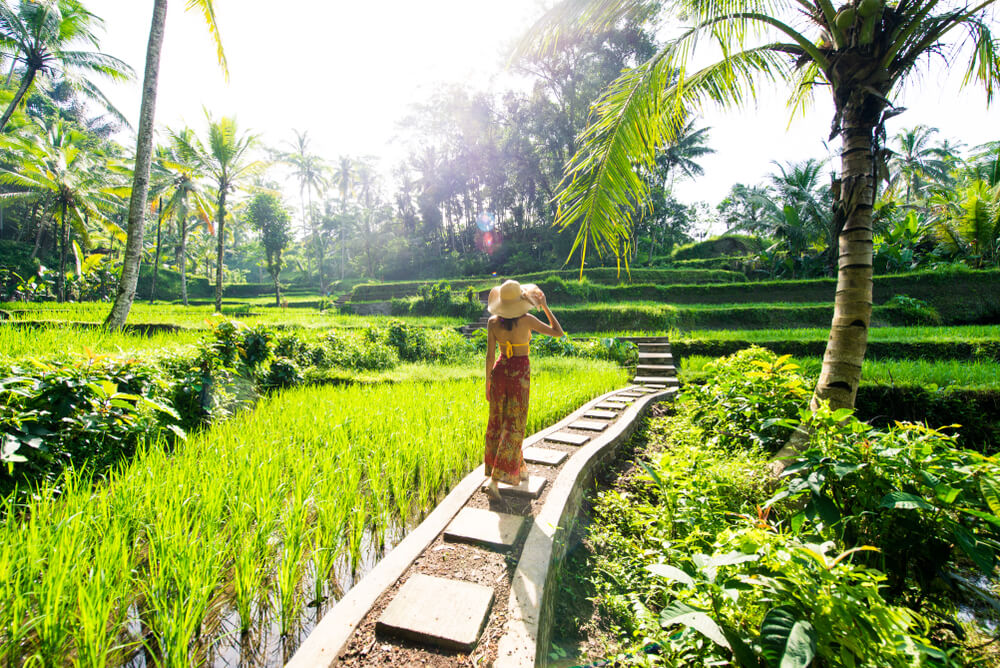 In childhood we all had a big dream. Get to the concert Backstreet Boys, meet the prince, become an astronaut. I dreamed of learning how to surf, become a designer and travel a lot.
Already in his student years on the screen of my computer was a photo of a girl with a surf. After a couple of years I was able to put my photo on the screen saver. It was my reminder that dreams can become a reality.
In the third year of university, I went to the air ticket office for the money I had accumulated (it was still impossible to buy tickets via the Internet) and said: "I have a ticket to where I can surf".
So I ended up in Bali for a month of summer holidays and immediately realized that I wanted to live here. But there was a problem - the university. Stroganov - the Moscow State Academy of Art and Industry named after Stroganov is not abandoned. This knowledge, this is the fear of parents, this is prestige. I'm glad I stayed and graduated from university. But as soon as I received my diploma and passed all the exams, I quit my job and flew to Asia.
On the subject: "People here do not look you in the eyes": Russian woman - about life in Japan
At this point I have already created my own brand of clothes. In Bali, my business went up the hill. The atmosphere of the island, the people living here - all contribute to the development and ideas. There are a lot of designers and artists here, an unreal amount of beautiful places. Not only picturesque beaches and endless rice fields inspire, but also the design of each cozy restaurant or cafe.
On the island I spend seven to eight months a year. Every two months I have to fly away - I live in Bali on a tourist visa. I could do a social one, but I prefer to travel, get ideas, watch the world. For summer and autumn I return to Moscow - my family and my business are there.
I managed to build the work of my business without a permanent stay in Russia. Moscow has an office, a factory and a showroom. On the island, I invent new collections, take photos and videos for social networks and constantly monitor the workflow that is going on in Russia.
Torn between two countries, in Moscow I met Mikey, my future husband. We met at a concert, and in a couple of weeks I offered to fly to the Burning man festival in the USA. He is from Australia, so in Russia on a tourist visa he could be only 30 days. We had to go somewhere together - and we went to the desert, and then flew to the Philippines, Sri Lanka, Malaysia ...
Our life is a bit like an adventure film. In Turkey, in the cave city of Cappadocia, Mikey made me an offer ... Now we spend most of the time on the island. Now we rented a house for three years, and very well. Housing prices in Bali are rather big, and it is difficult to find a good house. But we managed for relatively little money to rent a villa with a garden and swimming pool. And, most importantly, within walking distance from the ocean. That's great rarity. As a rule, the coast is built up with hotels or elite mansions, you need to ride a bike to any beach, because we are very lucky. Every morning we start with a trip to the beach: we check the waves and surf.
In Bali, foreigners can not buy property. There are several solutions to the housing issue. You can rent for a long time (maximum for 30 years) or buy it, but the owner must be Indonesian according to the documents. Therefore, we do not invest in the purchase of a villa. We do not yet have clear plans for the future, but I have a dream to buy a house in Australia.
To get somewhere on the island, you need a personal means of transportation. There are no buses or public transport, so everyone uses bikes or motorcycles. You can drive by car, but the road system leaves much to be desired. The roads are narrow, so traffic jams constantly arise. In addition, few people follow the rules, and there is always a collapse at intersections.
A friend who lives in Paris once asked me if I was bored with living in such a tourist place. It was fun to hear this question from him, given that Paris is full of tourists at any time of the year.
I live in the area of ​​Changu, here 90 percent of expats. The main tourist flow is in such areas as Kuta, Nusa Dua, Ubud. But tourists do not bother. With them you live in the atmosphere of an eternal holiday. On any day and hour you can find a place to go dancing. I can not say that I often have the desire on Monday to be at the club, but I can do that if I want.
My accountant constantly asks me: "Maria, aren't you tired of constantly having a rest?" There is an amusing stereotype that where the ocean is, you can only rest. I work seven days a week: if you have your own business, you have no days off. Therefore, I have to work constantly, but only the time difference of five hours prevents me. At the end of the day, in Balinese time, I was already tired, and in Moscow it was just rush hour at work. Even at ten in the evening I should always be in touch.
On the island, I like a lot of things, but there is something that is terribly annoying. For example, heat. Mikey tolerates this temperature normally, in Australia it is much hotter. But I have to harder. During the day I try not to go out into the scorching sun and work at home. Fan and air conditioning are best friends. I constantly wash my face with ice in order to cool down somehow.
On the subject: "In the US, you are nobody, everything has to start all over again": Russian woman about life in America
When they ask me, when in Bali season, I answer that always. There is always the sun. Of course, there is a rainy season (from November to March), but this is not the case, as in the film "Forrest Gump": "Once it started to rain and did not stop for four months. During this time, we saw all kinds of rain: direct rain, slanting rain, horizontal rain, and even rain that goes from the bottom up ... "The rainy season in Bali looks very different. A shower of 15 minutes may pass, and the sun immediately appears after it. But if you watch the application with the weather forecast, it always shows rain and humidity 80 percent.
Of course, I miss the change of seasons. When I am completely bored with everything, we fly away to the mountains - go snowboarding and just relax. Living in a place where the sun shines 99 percent of the time is difficult. It creates a feeling of a constant groundhog day. However, perhaps this is just my personal perception and eternal thirst to see new countries and places.
I like the atmosphere of the island, I like the people who live here. All involved in sports, spiritual development. Like surfing, the availability of an active lifestyle. Most of all, of course, inspires nature. Living in the city, most of the time I was in the room, and I managed to get out into the countryside only on weekends. Immediately I was surrounded by the ocean, rice fields. Even when I am at home, I do not have the feeling of a closed concrete space: huge windows overlooking the garden, through which in the morning you can see volcanoes, the ocean through 100 meters.
But I can't stay on the island either. Even blue sky and palm trees can turn into a routine. I can not say that I am afraid of her, but new impressions always bring a huge amount of ideas and inspiration.