The article has been automatically translated into English by Google Translate from Russian and has not been edited.
Cottage in America: Russian stars who rest and live abroad
In the summer of celebrities are selected from the stuffy Moscow closer to the sea. At the same time, the hotel apartments of Russian stars are not at all seductive. At the most prestigious resorts in the world, artists buy their own apartments.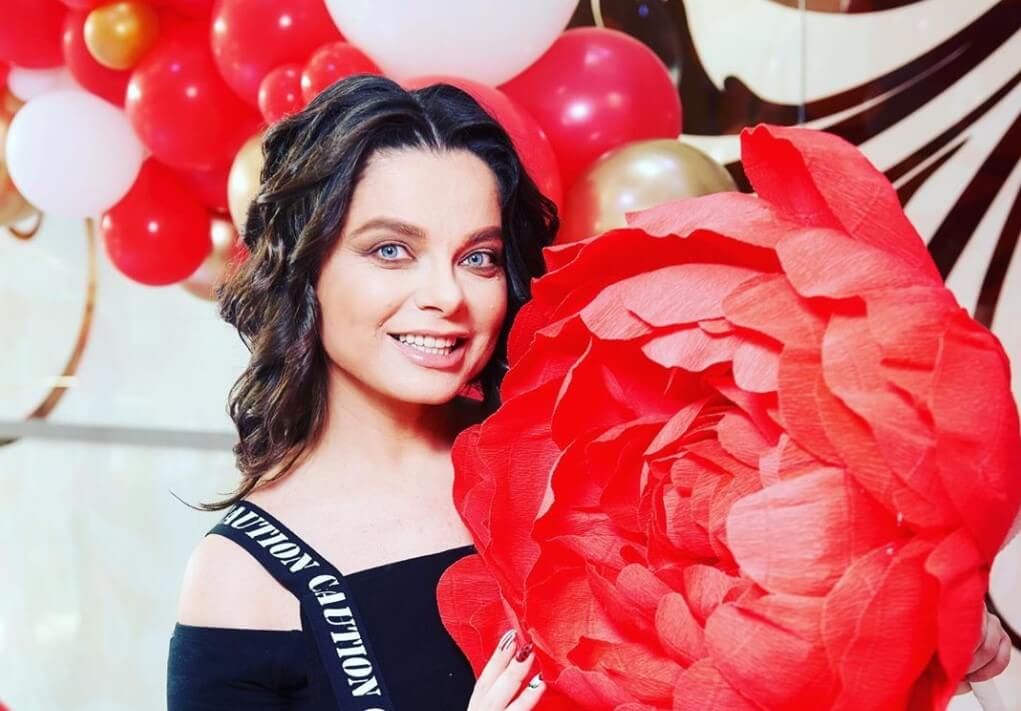 Almost all the stars spend their time in Miami. Valery Leontyev, Angelika Varum, Philip Kirkorov, Leonid Agutin, Igor Nikolaev, Igor Krutoy, Ani Lorak - this is not the whole list of celebrities who have chosen the American resort, writes Interviewer.ru.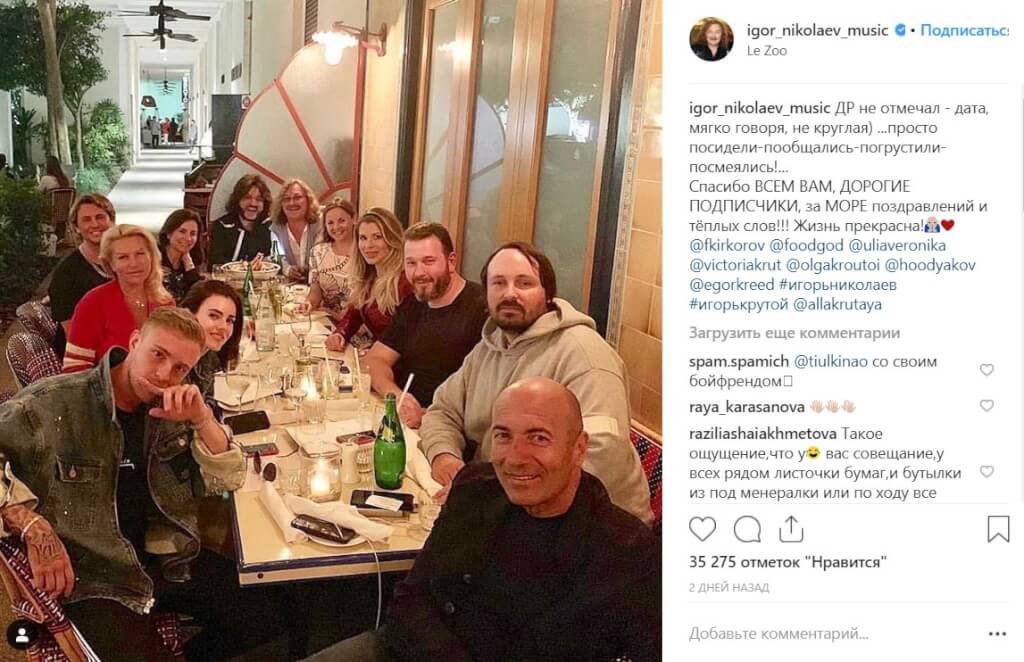 At the time, Alla Pugacheva and Irina Ponarovskaya had separate housing here, but both sold their apartments. Not like in America and the son of Natasha Koroleva Arkhip. The guy lived a whole year with Natasha's mother, Lyudmila Poryvai. He even went to a local school, but then decided to return to his homeland.
"He doesn't like the American way of life," says Natasha. - He is more drawn to the East. Japan is his favorite country. He likes to go there. Apparently, he will connect his profession with this country.
On the subject: The son of Natasha Koroleva refused the American high school for the sake of Russian
Irina Allegrova had never imagined her life without rest in the United States. In Miami, the artist was an apartment overlooking the ocean. They say that, in addition to the star acquired in the American resort and 25 meters of its own beach. But a few years ago, Irina decided that the long flight to Miami was too tiring for her, and moved to Italian Tuscany. Neighbors from Allegrova are pleasantly shocked because she pampers them with her culinary delights.
"Once, a man who sold me a house came to visit with his friend," says the "empress". - I decided to treat them. I prepared for them a dish of arugula, tomatoes, mozzarella and pesto. And on top she poured vinegar. They had such round eyes: they did not think that in such a combination it was so tasty. Now on a visit run.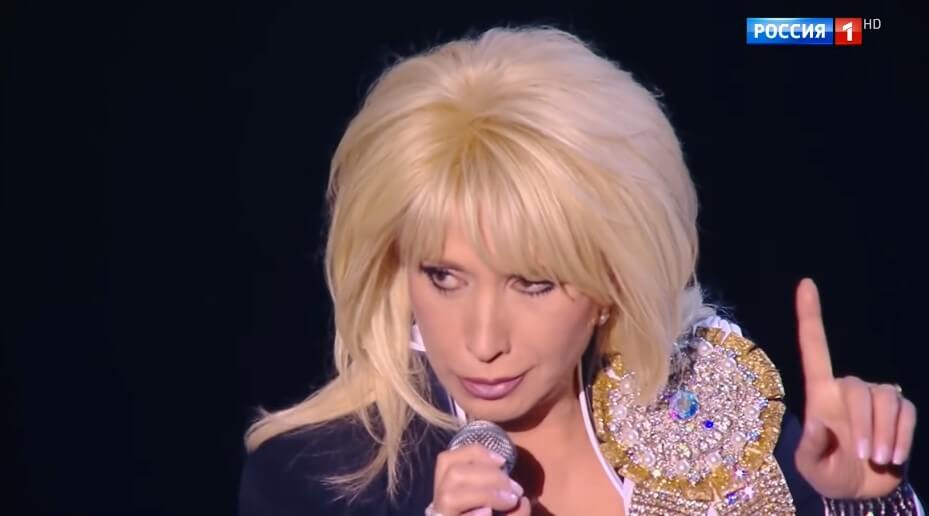 Irina does not regret that she moved from the USA to Tuscany. In Italy, Allegrova is regularly selected to local attractions. Not so long ago, for example, she visited the famous house of Casanova.
The singer Lolita has a cottage in Bulgaria. It acquired a completely empty lot several years ago and has been actively involved in its improvement since.
"I work in the garden, weeding," she says. - It was exhausted by extremely physical labor! At nine in the morning I got up and at nine in the evening I lay down as a corpse.
On the subject: 70-year-old Leontyev bought a villa in Miami for $ 5 million and is going to be the father
Once in Bulgaria, a star almost lost her hands at all. From Russia, she brought a special tool - weed killer, for which she bought a sprayer on the spot.
"But it turned out to be defective," says the star. - As a result, everything spilled on my hands! I completely destroyed them!
Two years ago, the singer dreamed of building a Russian village in Bulgaria and making money from tourists. But soon she abandoned this idea. It is worth noting that Lolita is not the only one of the stars who has its own housing in Bulgaria. Mikhail Boyarsky, Filipp Kirkorov, Larisa Luzhina and others also own property there.
Alyona Apina cannot imagine her life without the Spanish Marbella. There, the singer has her own living space. Apina says she has a very busy life in Spain. Alyona loves shopping. Her company is made up of friends who come to the resort. But the star does not go to the sea.
"For all the time I was on the beach only a few times," she says. - Water is absolutely not my element. I am not a water person.
I must say that Spain was chosen not only by Alena Apina. There is a home of Natalia Vetlitskaya here. In addition, Yulia Kovalchuk and Alexei Chumakov settled nearby. A few years ago, they purchased housing in Catalonia. In a two-story apartment overlooking the sea, they now spend time with their little daughter.
On the subject: In which restaurant in Miami, Russian stars celebrate birthdays. A PHOTO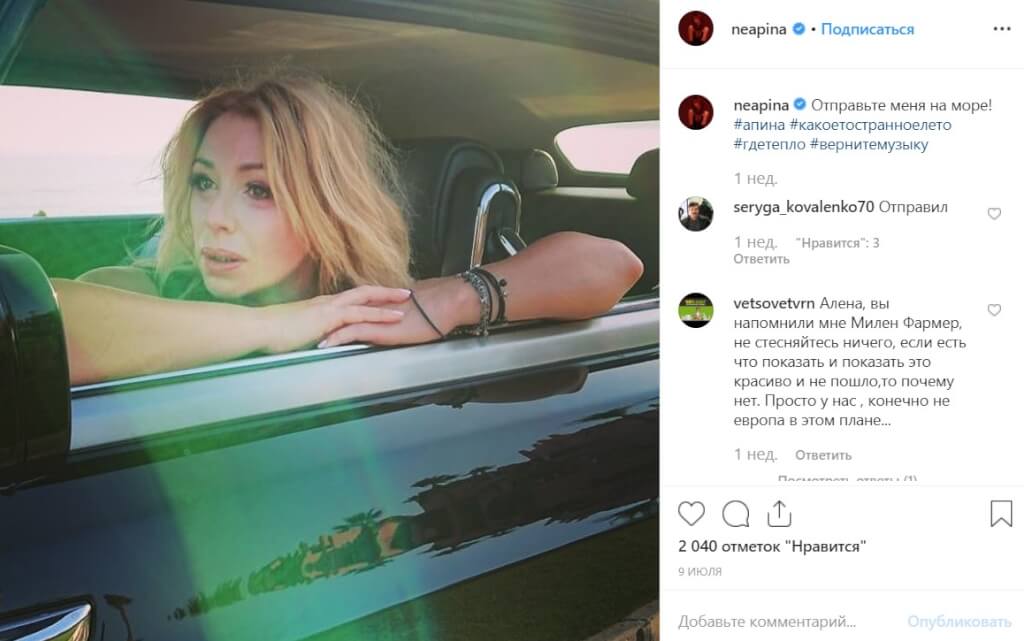 Writer Julia Shilova always dreamed about her own housing in Montenegro. Several years ago, she acquired a two-storey mansion in the town of Herceg Novi, Savina. However, soon regretted about it. Local gigolo endlessly tried to seduce the Russian beauty. The writer was terrified! But even more surprised her neighbors.
"Once, a company of strong guys moved into a neighbor's house, which was empty," said Julia. - In my absence, they broke down my terrace, and made a dig under the house.
Shilova even appealed for help to the law enforcement agencies.
Larisa Dolina acquired an apartment in Jurmala after the birth of her granddaughter Sasha. Now the artist spends almost the entire summer at the Riga seaside.
"Jurmala has amazing air," says Larisa Aleksandrovna. - I would live there throughout the year, but, unfortunately, I spend only summer. Naturally, I periodically go to concerts.
In Jurmala, the Valley every morning can be seen on the beach: there she is engaged in recreational walking.
- Hours at seven in the morning I take sticks - and to the beach! - Larisa Aleksandrovna shares. - The healing air - a combination of iodine and pines - is very useful for singers and especially for women.
Gennady Khazanov many years ago bought an apartment in Tel Aviv. It is located in the famous residential complex "King David", which offers a magnificent view of the Mediterranean embankment. This fact was very popular with Khazanov's wife, Zlata. In Israel, she spent most of her time. But Khazanov himself is not delighted with the apartment. He says that the local climate does not suit him. Therefore, more often it can be seen in Jurmala.
Israel also love Anton Makarsky and his wife. They also have an apartment there.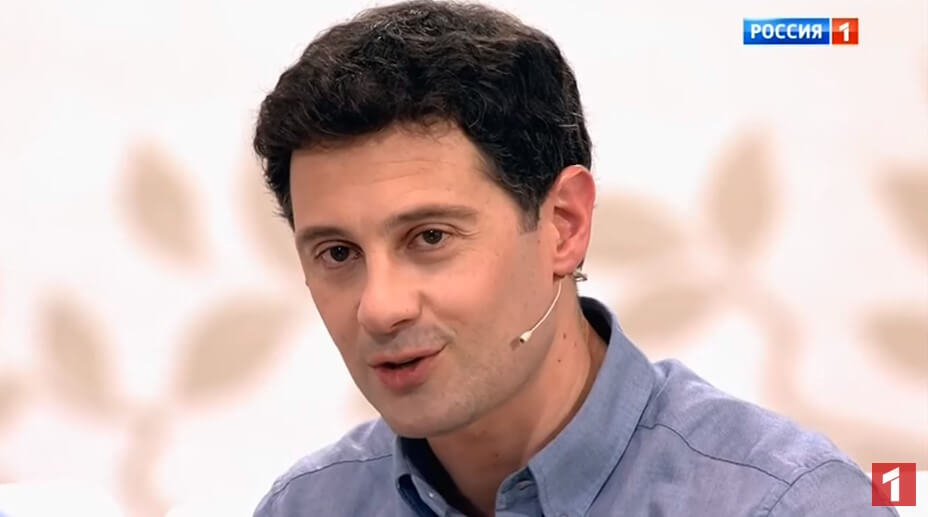 Irina Ponarovskaya, who returned to the stage this year, left Moscow. Legendary singer went to Estonia. There, in the town of Narva-Jõesuu, she has a house. The local climate and lifestyle Ponarovskoy like.
- I grew up in Estonia: I lived at the age of six! - says Irina. - For me, everything is native there!
In addition to housing in Estonia, Ponarovskoy also had a flat in America. But a few years ago she sold it.