The article has been automatically translated into English by Google Translate from Russian and has not been edited.
"The miracle is so good!": Stepanenko, who was transformed after the divorce, was showered with compliments on the Web
Changes in the appearance of comedian Elena Stepanenko delighted her fans, writes "Lenta.ru".
They shared their opinion about the transformation of the slimmed Stepanenko under a post with her photo on Instagram.
The photo was published by the parodist Sergey Drobotenko. He noted that he was on the set with "a beautiful woman and a brilliant actress," and also called the comedian a man with whom it is always warm. The photo shows that 66-year-old Stepanenko has changed a lot. According to Komsomolskaya Pravda, after a divorce from comedian Yevgeny Petrosyan, she lost 46 kilograms and changed her hair.
On the subject: "For her, Petrosyan was everything": after the divorce, Stepanenko bequeathed all the property of the humor's daughter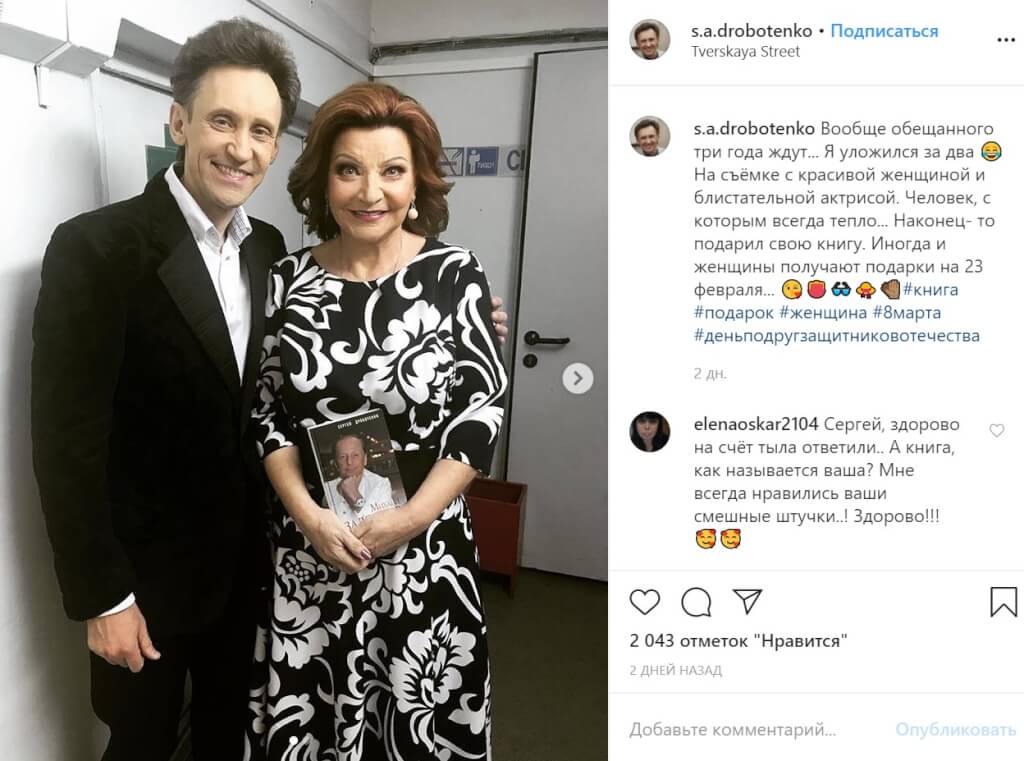 In the comments, many positively praised such changes in Stepanenko. "A miracle is so good!" - noticed art_katherina. "Stepanenko blossoms and smells!" - wrote kisakovavalentina. Annasegodina noted that the presenter looks just fine, and anutkablackpearl wished the comedian health. Users also admitted that after losing weight Stepanenko seemed younger.
There were those to whom such changes seemed unsuccessful. According to galinagreshnova5, "Elena gave up badly," and the user larisavetrikush said that because of the strong weight loss Stepanenko got old.
Earlier it was reported that Elena Stepanenko will become the host of a new comedy show on the Russia 1 television channel. It is alleged that the premiere of the transfer will take place in the near future. Details of the program have not yet been disclosed.
On the subject: Grandma-style: is Petrosian's wife really well dressed
In November 2019, Stepanenko officially divorced the comedian Yevgeny Petrosyan. And next month it was already reported that he married his 30-year-old assistant Tatyana Brukhunova. For the 74-year-old artist, this marriage was the fifth.
By the way, Tatyana Brukhunova liked the photos of Drobotenko and Stepanenko.