The article has been automatically translated into English by Google Translate from Russian and has not been edited.
'To wear them, you need to have courage!': Anna Netrebko impressed fans with a luxurious collection of hats
For the third week, Anna Netrebko has been quarantined in her apartment in Vienna. The artist used to travel a lot, but because of the coronavirus pandemic, her tours were canceled, writes Teleprogramma.pro.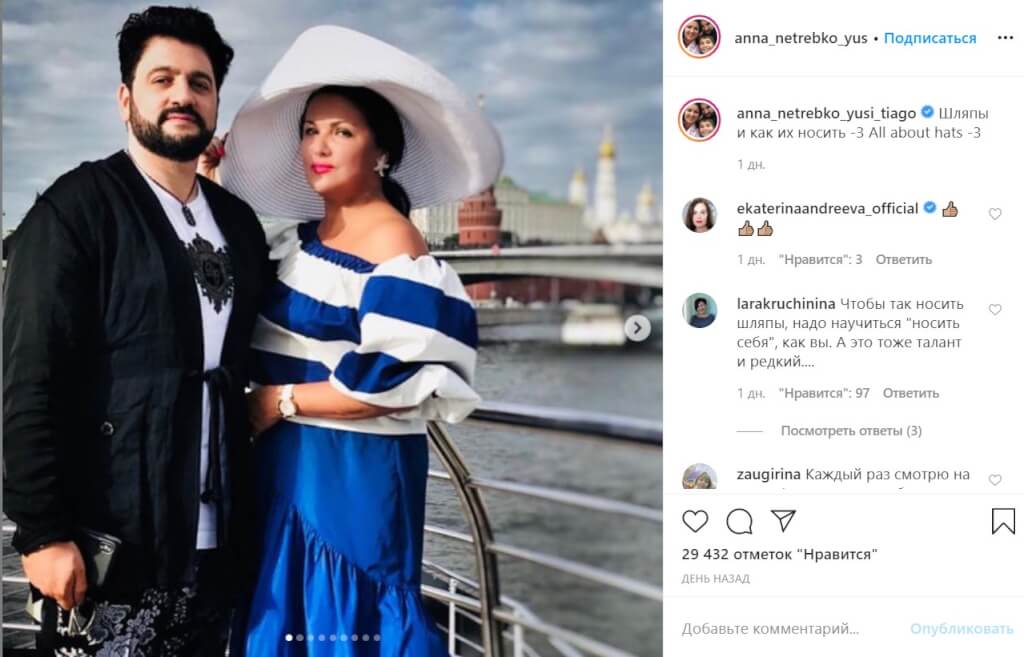 Now Anna and her family are in self-isolation mode. She daily demonstrates her culinary skills. Also, the opera diva manages to sort things out in the closets. She recently transformed old jeans, and then decided to clean up her wardrobe and started with a collection of hats.
In special boxes, Anna stores hats from Igor Gulyaev, Gucci, Dolce Gabbana, Philip Tracy and other famous brands and fashion designers.
On the subject: Mexican dinner and rearrangement in the house: Anna Netrebko showed her quarantine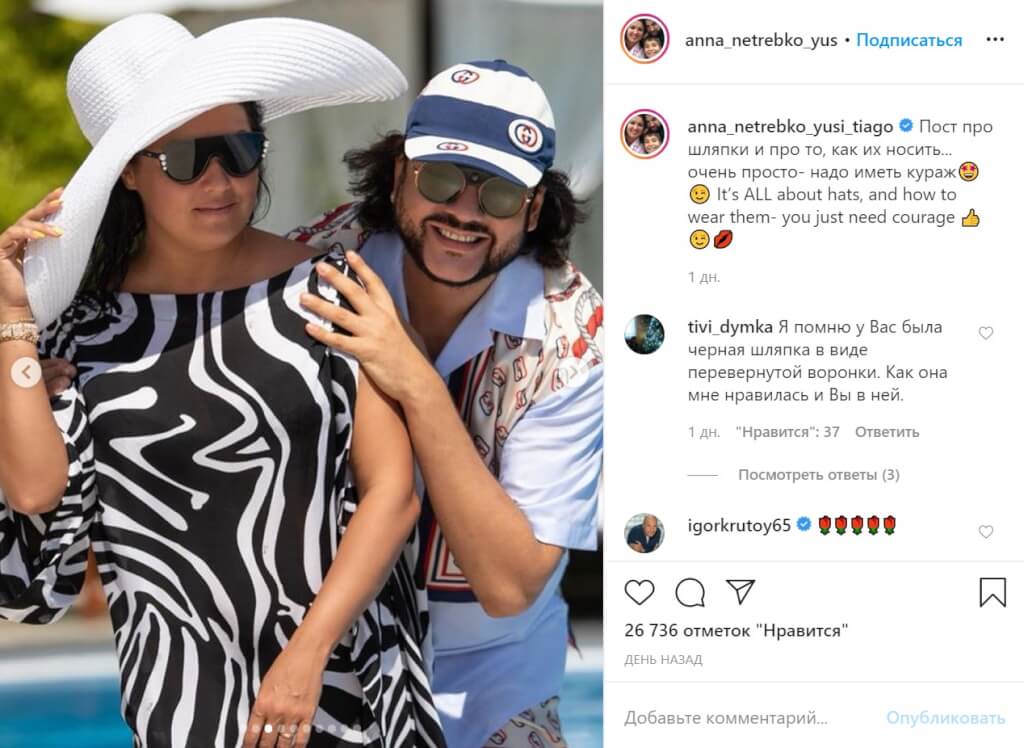 The artist did not hide the fact that only half of her collection is in Vienna, since the second part is stored in New York. But this was enough to impress subscribers. Netrebko decided to show how to wear hats and published photos of her stylish looks.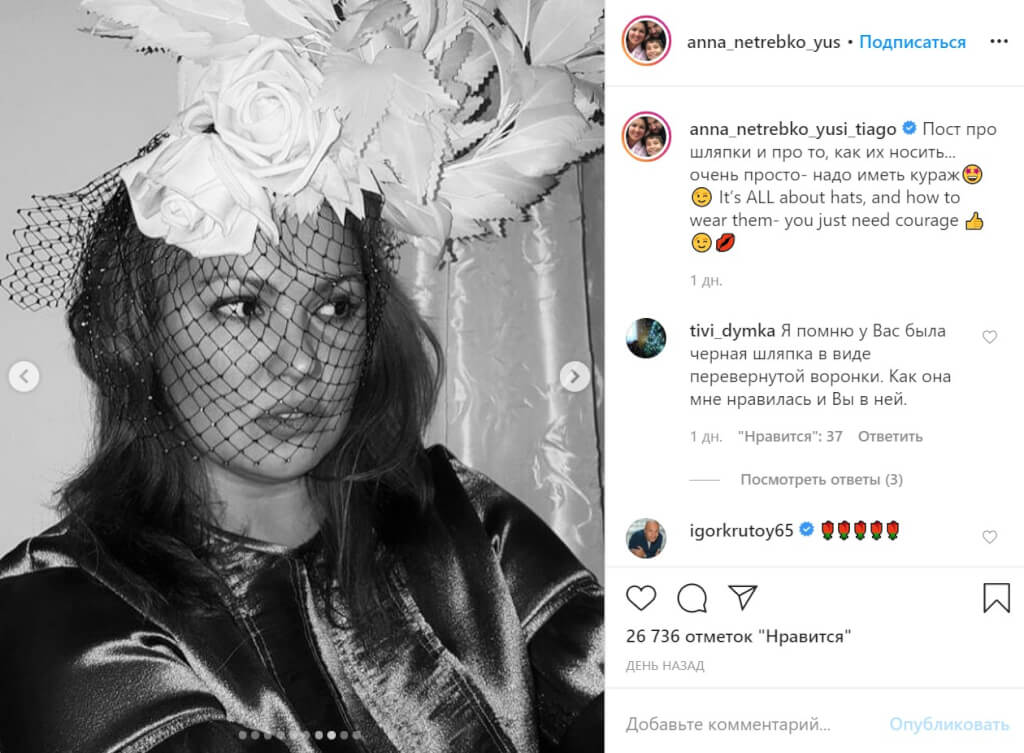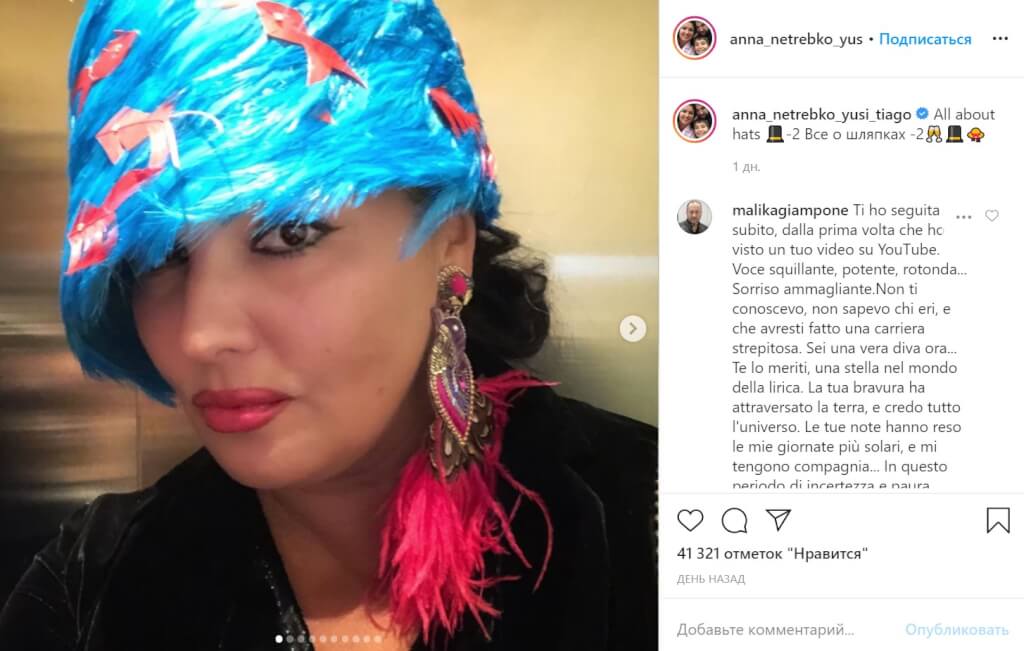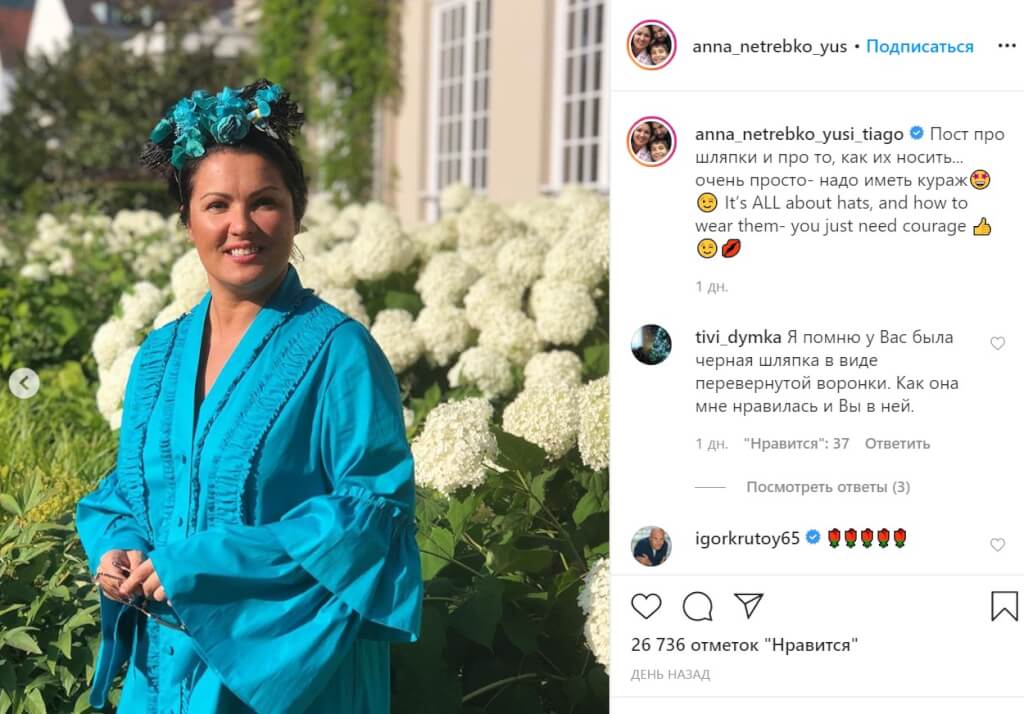 Her collection has a white hat with large brim. She wore this beach-summer version with a voluminous striped blouse and a satin skirt in a blue floor. The singer wears small hats or hats with evening dresses, and picks up fancy hats to match the tone or unusual shape for her coat or outfits made of thick fabric.
"A post about hats and how to wear them ... is very simple - you need to have courage," Anna said.
On the subject: From the cleaning lady to 'Queen of the Night': Anna Netrebko's dizzying career and personal life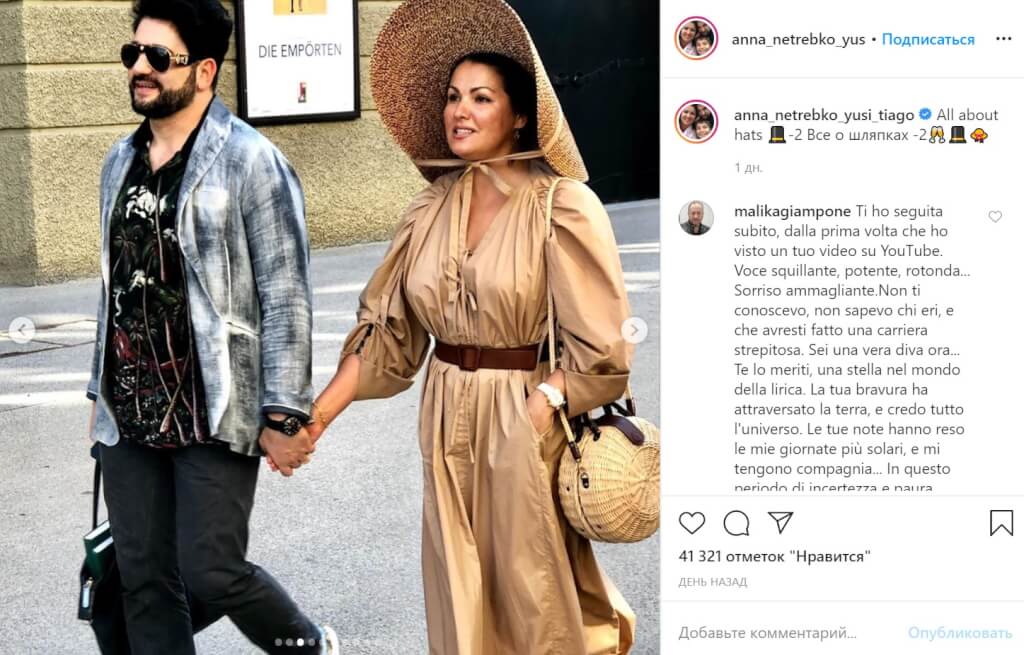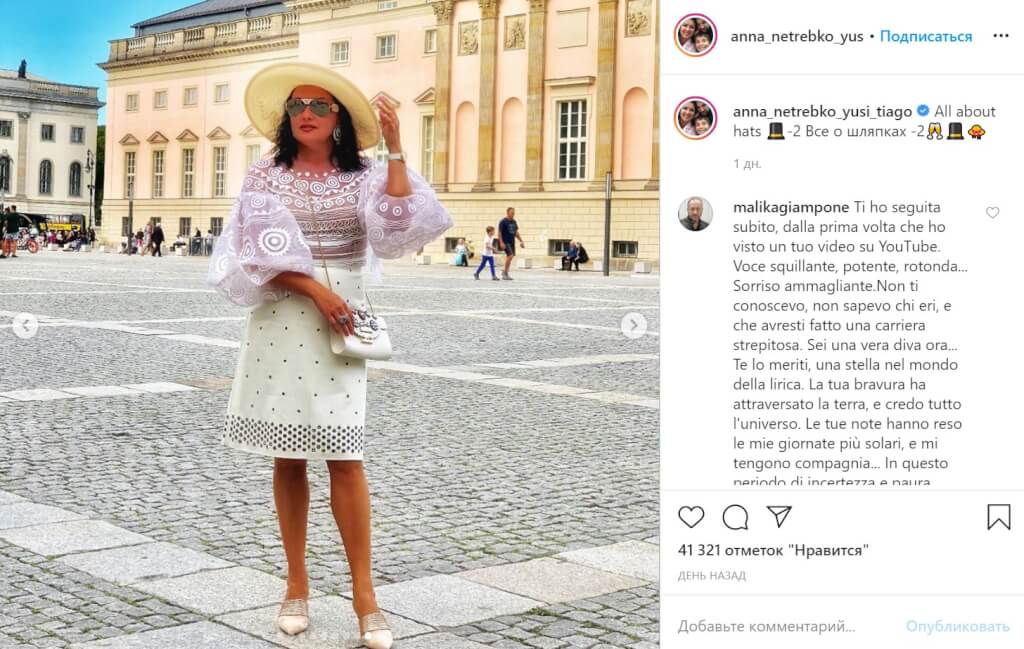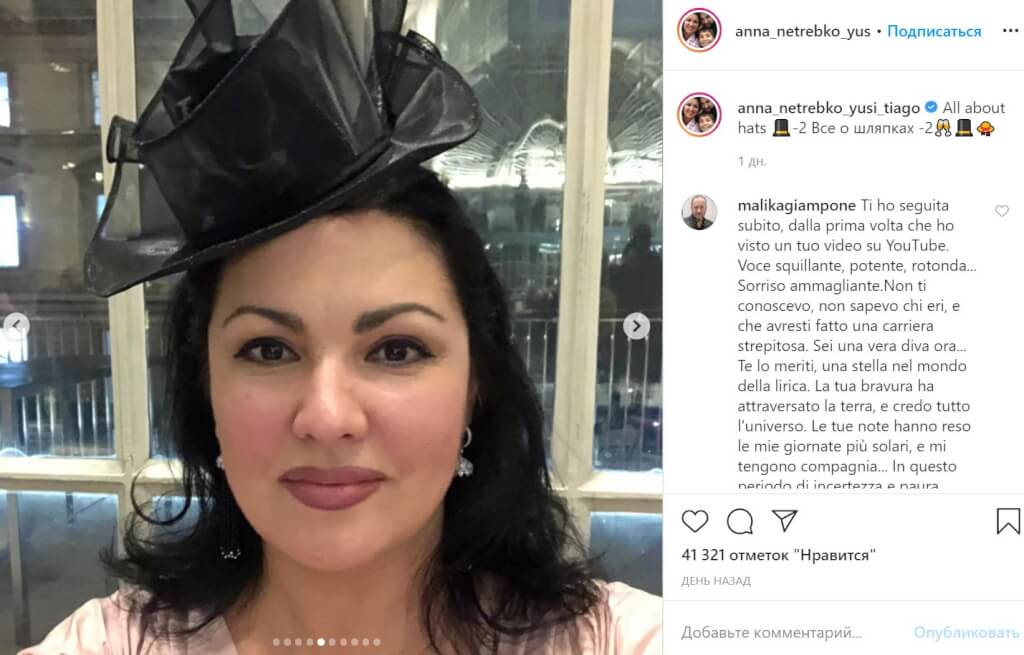 Fans were amazed at the images.
"The most hatless of the divas and the most marvelous of the haters," wrote presenter Ekaterina Andreeva.
"Anechka! Luxurious in every shot! " - joined Alexander Vasiliev.
"Awesome photos. Anna, you are a supermodel ",
"To wear hats like that, you have to learn to 'wear yourself' like you. And this is also a talent and rare ... ",
"What a charm, all the hats are beautiful, but the main thing is that you are beautiful in these hats," commented the post.