The article has been automatically translated into English by Google Translate from Russian and has not been edited.
What I bring as a gift from the States to their homeland
Very soon I am going to visit my homeland, so I have already started collecting gifts-gifts. This information will be useful to those whose friends or relatives fly to America and kindly ask: "What do you want to bring?". The list will not have iPhones and other gadgets, because they are not profitable to buy here (buy them better in EU countries or in Turkey and return up to 18% of the amount paid at the airport when you fly home). There will be no books, clothes, perfumes or anything that you can choose on my list.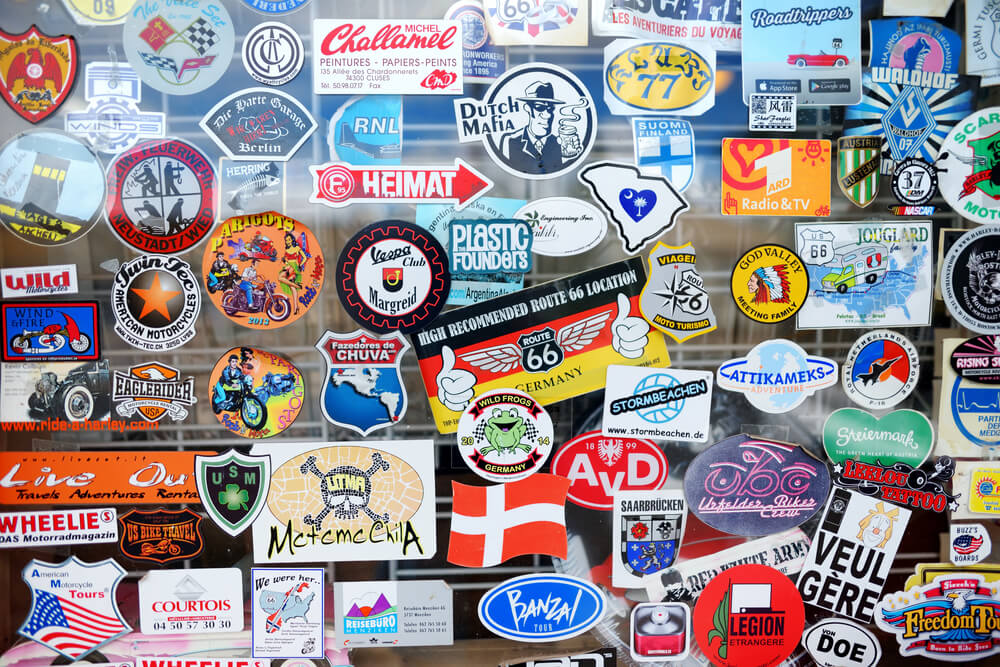 So, let's go.
Klenovыy syrup - you can find Canadian syrup in stores, but there is also an American one - from Vermont, New York or Massachusetts. There is both organic and not. I usually buy large jars of ~ $ 20 organic American syrup (but I was on a maple syrup farm and we were told openly that the label "organic" is the same ridiculous marketing as gluten free on shampoo).
Raw chocolate. You can go on a tour of the chocolate factory Raaka Chocolate in Brooklyn or Dandelion Chocolates in San Francisco, or you can simply buy a couple of chocolates at the checkout at almost any supermarket (especially in the trendy networks of organic products). There are options with both fillings and without. From the fillings, I usually choose coffee, orange and almonds.
About peanut butter everyone has heard, but I recommend trying almond.
Pecan Nuts for pies and not only. Outwardly, they look like walnuts, but the taste is completely different.
About печенье Oreo is all up to date, but I advise you to buy a pack of graham's cookies in order to make s'mores. For a set, you need large marshmallows and a bar of milk chocolate - it's all going to a sandwich right by the fire.
Canned Palm Pulp - hearts of palms. I tried it for the first time in an Ecuadorian restaurant and since then I regularly buy it home.
Guava marmalade - a delicacy from Latin America. It is delicious to eat with cheese like mozzarella or even feta cheese.
Spicy mexican sauces Cholula - I advise at least two: red (chipotle) ​​and green (green peppers).
Fresh or Dried Hot Peppers. I will seize fresh Mexican peppers habaniero and dried Peruvian.
Plantains - these are such vegetables that look and smell like bananas, but do not eat them raw, but they cook soups with them, stew with them, and bake them for breakfast with cheese and guava marmalade. Immature planters are very starchy, you have to wait until their skin first turns yellow and then turns black - then they will be sweet.
I would bring yucca, but I will not, because I know how difficult it is then to wash the pan after cooking this root. If the flight is short, you can take a packet of frozen yucca and use it immediately after arrival (you can make a Filipino dessert - cassava cake, for example. Just buy some more canned evaporated milk).
Chocolate Whiskey by Kings County Distillery or bourbon. However, all states have their own "distilleries", "cider works", "wineries" and "ginovarels" - there will be no problems with the choice.
Liquid coconut or almond oil without any additives for massages. Also, as an option, you can buy a jar of 100% shea butter or cocoa butter (all this for $ 10 on Amazon).
Burt's Bees Natural Cosmetics can be found at any pharmacy. I love lemon cuticle oil, but they all have good quality products. There are, for example, inexpensive sets of creams and oils for skin care. If we really recommend something special from decorative cosmetics, then let it be Trish McEvoy mascara - it is washed off with warm water, rolling down into tubes.
Can lead superfoods  (read the blog Superfoods and how to cook them) - Goji berries, asai powder, spirulina and many other things. All this is in stores, as well as on Amazon. Or a jar hawaiian black salt (about $ 5 per jar with a mill).
Unusual Toothpaste with cinnamon, vanilla, licorice, mango and anything else.
My aunt always brings Blueberry coffee New England Coffee (100% Arabica). In general, this brand has a large selection of coffee with flavors, and on the website you can choose grain or order the desired grinding. Specifically blueberry - very good!
Kale Cabbage Chips and various vegetables can be found in any supermarket.
If you yourself are bringing souvenirs to someone, then look at Amazon sets of cards and magnets About the USA - it will definitely be cheaper than buying one piece at tourist places. My catch is a collection of 24 beautiful retro magnets for $ 10.
Succulents seem to have become more or less common in Europe, but air plants from the forests of South America seemingly not yet. You can buy tillandzia for $ 6 – 15 depending on the size. It can be taken without problems in a small box. This is the perfect plant for the bathroom.