The article has been automatically translated into English by Google Translate from Russian and has not been edited.
What to cook with avocado: 10 recipes that will become your favorites
Avocado is a gift from nature. This unique superfood is incredibly nutritious, adding creamy flavor and buttery texture to every recipe it is included in, writes Womo.ua.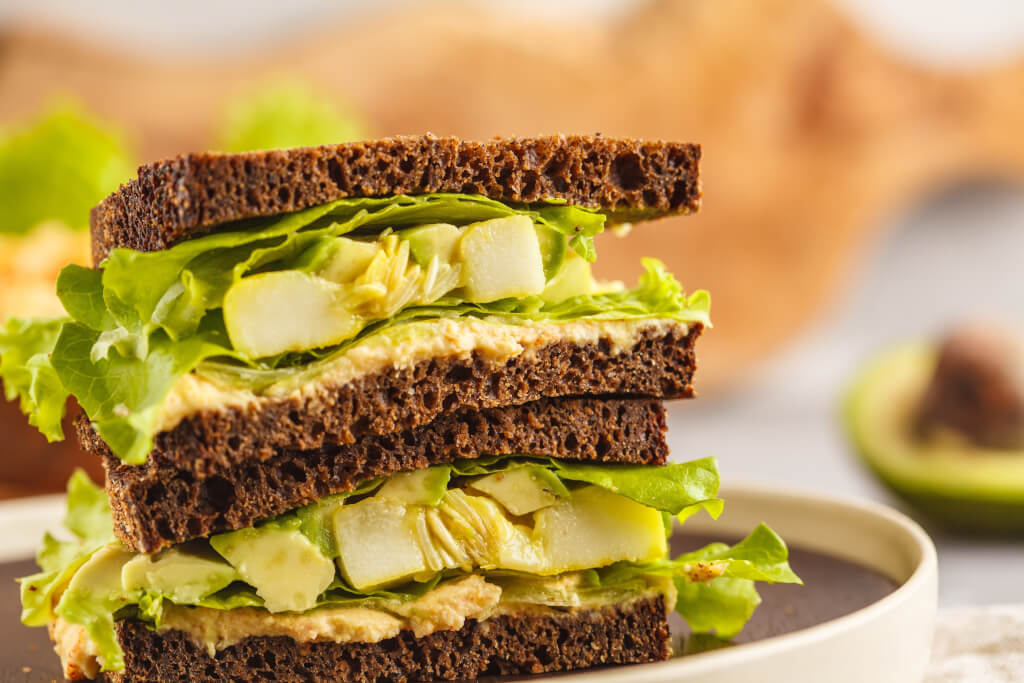 Enjoy the wonderful benefits of avocado at home and reap all the health benefits of this unique fruit. Whether it's salad or pizza, pasta or soup, sandwich or smoothie; You can eat avocado for breakfast, lunch, dinner or even as a dessert with these simple and delicious recipes.
The perfect avocado smoothie
Want to eat more avocados besides guacamole? Try this avocado smoothie! The words "avocado smoothie" might make you think of a rich, savory puree. But the taste is sweet and tropical! Banana and pineapple provide a sweet, delicate flavor that complements the avocado perfectly. And the texture of the avocado is so light and creamy. Here's how to make this beautiful plant-based, bright green smoothie!
Cooking time: 5 minutes. Yield: 2 servings.
Ingredients
1/2 ripe avocado
Xnumx big green apple
1 банан
1 cup young spinach or kale (or other chopped greens)
1 / 2 cup water
1 cup frozen pineapple chunks
10 ice cubes
1 tablespoon lemon juice
Method of preparation
Slice the avocado and place half of the pulp in a blender.
Cut the apple with the skin and send it there.
Add banana.
Cover everything with water and put the leaves of young cabbage.
Beat until smooth.
Add ice, frozen pineapple or mango and lemon juice.
Beat again until smooth.
Can be drunk immediately or stored for 1-2 days in a closed jar; if the pulp separates, shake well before serving.
Avocado, tomato and caprese mozzarella salad
Here's a nutritious and hearty take on a traditional Italian salad to spice up your appetizer platter. The ingredients of the colorful avocado salad symbolize the three colors of the Italian flag: fresh white mozzarella cheese, green avocado pulp and basil leaves, red ripe juicy tomatoes.
Cooking time: 10 minutes. Yield: 4 servings.
Ingredients
2 avocados (chopped)
2oo g ripe cherry tomatoes
450 g fresh mozzarella cheese
30 g fresh basil leaves
1/4 cup good quality olive oil
1 / 4 Balsamic Vinegar Glass
Salt (to taste)
Pepper (to taste; fresh ground black pepper works best).
Method of preparation
Cut the tomatoes into halves.
Cut the mozzarella into a thickness of about 6 mm.
On the plates, alternate between avocado slices, tomato halves, mozzarella slices and basil leaves.
Sprinkle everything with olive oil and balsamic vinegar.
Season lightly with salt and freshly ground black pepper.
Serve the Caprese salad with Italian bread, a fresh baguette, or on a cushion of romaine or boston salad leaves.
On the subject: Real superfood: how to choose, store and eat avocados
Avocado and tuna salad
This fresh and healthy avocado and tuna salad replaces the classic nutrient-rich avocado mayonnaise! This fruit will become your new helper after the first bite. It is delicious, creamy, with a perfectly balanced taste. You can also serve it in a wrapper, lettuce, crackers, or in a salad.
Cooking time: 10 minutes. Yield: 2 servings.
Ingredients
150 g canned white tuna meat
1/2 celery stalk (1/4 cup finely chopped)
2 tablespoons chopped red onion
1/4 cup chopped dill (and 2 cucumbers)
1/2 ripe avocado
2 teaspoons lemon juice
2 teaspoons Dijon mustard
1 / 4 teaspoon salt
black pepper (freshly ground) to taste
Method of preparation
Drain the tuna. Place it in a bowl and mash with a fork, break up any large lumps.
Chop the avocado coarsely. Chop celery, red onion, and dill cucumbers.
Combine the tuna and vegetables with the rest of the ingredients. This salad should be eaten immediately, otherwise the avocado will dry out and darken.
Pasta with avocado and cheese
This lightweight avocado macaroni and cheese recipe has enough white cheddar and cream cheese to give you the flavor you know and love, enhanced by the addition of avocado puree for extra creamy consistency.
Cooking time: 25 minutes. Yield: 2-4 servings.
Ingredients
200 g tubular pasta
1 very ripe avocado
1 tablespoon lemon juice (freshly squeezed)
1 tablespoon cream cheese (softened)
1 tablespoon flour
110 g white cheddar cheese
1/4 cup fresh cilantro
sea ​​salt (to taste)
freshly ground black pepper (to taste)
Method of preparation
In a medium-sized saucepan of boiling salted water, add the pasta and cook for 8-9 minutes until al dente.
Pour 1 glass of water (for the sauce), and drain the rest, transfer the pasta to a deep bowl.
Finely chop half the cilantro. Pluck the rest of the leaves from the stems.
Chop the cheddar cheese coarsely.
In a small bowl, combine avocado and lemon juice, mash with a fork until smooth, creamy.
Combine cream cheese, flour and stored water in a saucepan and place over medium heat. Beat the contents until the mixture is smooth, 1-2 minutes.
Add cheddar cheese, then stir with a wooden spoon or spatula until the cheese is melted and the sauce thickens (about 1 minute). Season with salt and pepper.
Add the avocado puree and chopped cilantro.
Season the pasta with the prepared sauce, garnish with the remaining cilantro leaves. Serve hot.
Add a little lemon juice to keep the avocado from darkening and make your pasta look like a green goddess.
On the subject: The dark side of avocados: dangerous to health!
Buffalo salad with avocado stuffed with chicken
A salad made from store-bought grilled chicken is a healthy choice for lunch if you fill it with tasty, creamy, nutritious avocado halves (instead of carbohydrate bread). It is prepared in a matter of minutes.
Cooking time: 5 minutes. Yield: 4 servings.
Ingredients
2 avocados (cut in half, pitted and peeled)
3 cups cooked skinless, boneless chicken breast (chopped)
1 / 4 cups of mayonnaise
1 tablespoon lemon juice
1 tablespoon buffalo sauce
1 / 4 teaspoon salt
1 pinch pepper
Method of preparation
Place the avocado halves on a serving platter and spoon out the pulp in the center of each to make 1/2 cup puree.
Place avocado puree, chicken, mayonnaise and lemon juice in a bowl. Stir well, then add buffalo sauce, salt and pepper.
Spread this filling evenly into each half of the avocado.
Enjoy immediately or refrigerate until served.
Chicken Avocado Soup
A Mexican-style soup, it can be served as a delicious main course with tortilla chips instead of crackers. Avocado gives this soup a beautiful flavor and texture.
Cooking time: 90 minutes. Yield: 6 servings.
Ingredients
1 tablespoon vegetable oil
1 small onion (chopped)
3 cloves of garlic (peeled and chopped)
6 cups chicken stock
1 tablespoon dried oregano
3 chicken breasts (boneless and skinless)
salt to taste
1/4 cup cilantro leaves (packaged)
3 medium tomatoes
2 Medium Avocado
halves of lime (quantity - optional)
Method of preparation
Heat oil in a large saucepan, sauté the onions and garlic for 1 minute.
Stir in the broth, oregano and chicken carefully.
Bring to a boil, then reduce heat and simmer for 1 hour.
Remove the chicken from the pan, chop it with two forks.
Return shredded chicken back to the pot. Add salt.
Chop cilantro, tomatoes and avocado, add to soup. Let it brew for 10 minutes.
Slice the lime.
Serve yummy chicken avocado soup with lime halves.
On the subject: The perfect scrambled eggs from chef Gordon Ramsay: recipe and cooking secrets
Pizza with vegetables and avocado
Why not add avocado to everyone's favorite pizza? This recipe is inspired by a California-style vegetarian dish. It should use the best light pizza sauce, chopped bell peppers, avocado wedges, and creamy goat cheese. The crown of the masterpiece is sliced ​​fresh basil, exuding a heady aroma.
Cooking time: 60 minutes. Yield: 8 pieces.
Ingredients
1 ball Best Pizza Dough (or pizza blank)
1/4 red bell pepper
1/4 yellow bell pepper
1/4 small red onion
8-10 fresh basil leaves
1/3 cup homemade light pizza sauce
1 cup grated mozzarella cheese
110 g soft goat cheese
1 / 2 avocado
salt - to taste
semolina or corn flour - for sprinkling a baking sheet
Method of preparation
While the oven is warming up, prepare the filling: cut the pepper into strips, the onion into half rings. Separate the basil leaves from the stems. Pine the avocado and cut it into wedges.
Sprinkle the baking sheet with cornmeal or semolina flour and gently place the dough on top of it.
Spread a thin layer of soft pizza sauce over the dough, add mozzarella cheese, chopped peppers, onions, avocado and spoon into small balls of soft cheese. Season everything with salt.
Bake until cheese is melted (about 7 minutes). Let cool slightly, then decorate with basil and serve.
Bon appetit!