The article has been automatically translated into English by Google Translate from Russian and has not been edited.
What impressed the immigrant who returned to Russia after 3 years of living in the USA
Author of the channel "Let's go!" on Yandex.Zen publishes the story of an immigrant who returned to Russia after 3 years of living in Boston, where she worked for a large IT company. Further - from the first person.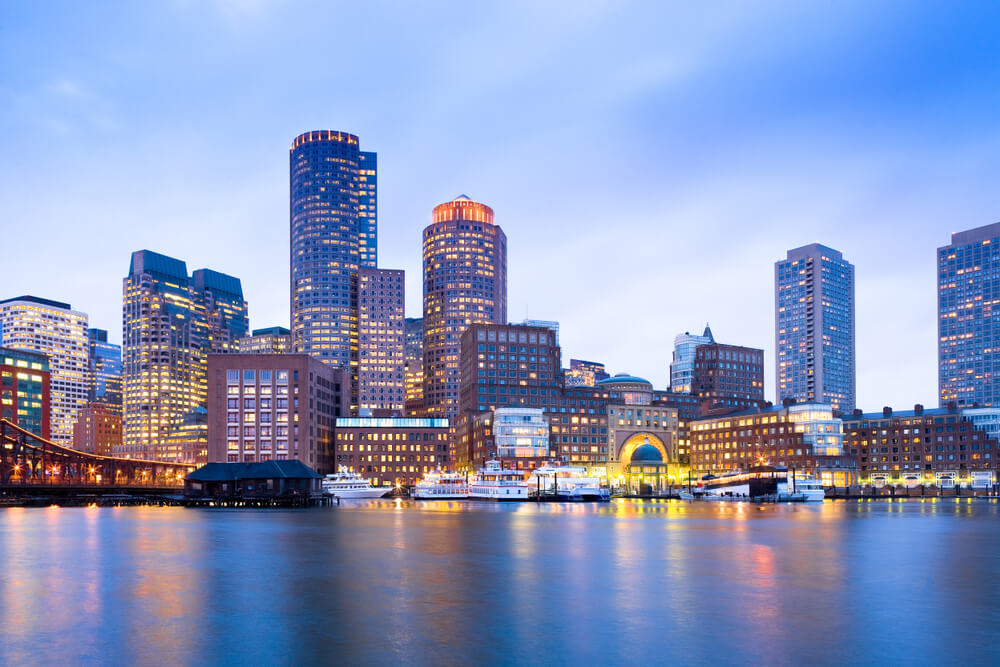 There are a huge number of advantages in the USA, which I will not and do not want to describe in detail, since they are available primarily to those who have money, or rather, a lot of money.
In this article, we'll talk about Russia and what struck me after 3 years of absence.
1. Taxi
The first thing I encountered in Russia upon arrival at the airport was a taxi to the city (my parents live in Rostov-on-Don, the airport is 40 km from the city).
Of course, I knew that prices in Russia are lower, this is obvious, because salaries are also lower here. Rather, I was struck by what cars here work in taxis. Even the most budgetary economy is, as a rule, new foreign cars. Taxi cars in the USA are usually very "stale" cars. Anything worthy is worth mind-boggling money.
About taxi prices, I generally keep quiet - sometimes travel on business cost in terms of dollars - $ 1-2. In the USA, for this money, I only have time to open the taxi door.
On the subject: 'I pick up things on the street, but I live in America': an immigrant spoke about life in the USA
2. Product quality
To be honest, I have dreamed of going to the market for so long, and even more so to the southern Rostov market! What an abundance of everything, here you can and should bargain, the taste of vegetables seemed to me just space. In the United States, similar organic "markets" (markets) operate in trendy areas on weekends and their prices are cosmic, despite the fact that the quality is much inferior.
River fish, bread, vegetables, berries, real sunflower oil - all this is still natural and tasty with us.
I came from the market with two huge packages, and gave 8 dollars for it (a little less than 600 rubles).
3. Security
Of course, Russia is not the safest place on earth, and this is obvious, especially at night, especially for a girl. BUT! There are no regions in Russia where it is dangerous to walk even during the day! Of course, this greatly depends on the city, but before, it seemed to me, it was much worse.
In the US, everything is divided into regions. In rich areas everything is calm, perfect cleanliness and order, like nowhere else in the world, and in some areas sirens, shouts and shots will be your eternal companion.
4. Cosmetic services
Girls-masters in Russia - you are just fantastically cool! What you do, how you do it, the prices ... it's just unrealistic!
I have never met such a quality of cosmetic services anywhere else in the USA! At home, you can afford to maintain an excellent appearance several times cheaper and better!
On the subject: An immigrant's opinion: is it easy to be groomed in America
5. Men
Girls! Great guys in Russia! They do not hesitate to talk to you, help, suggest. And they are not afraid of accusations of harassment and other feminist things, which led to the fact that in the USA a guy will think 30 times, but does she really want to meet and whether she will accuse me of harassment!
Of course, there are different people everywhere, it is absolutely not the country. But this is my observation.
6. Relaxation
During my stay, I managed to go to the mountains, to the Elbrus region and Adygea! These are amazing places and yet very affordable.
Similar places in the United States (Aspen, Colorado, nature reserves and others) cost fabulous money.
Total
If you think that this report was written solely to tarnish the United States and not notice the problems in Russia, this is not so. I perfectly understand why I am in the USA - I have career aspirations and a desire to develop in my profession, which, unfortunately, I cannot get in Russia. And for this I went to the USA.
I really hope that someday I will be able to realize my potential in my homeland. And in the report I only described those moments that I really liked in my homeland after several years of living in Boston. I have something to compare with. But this is purely my opinion and does not reflect the whole picture!
Original column published on the blog. "Let's go!" on Yandex.Zen
ForumDaily Woman is not responsible for the content of blogs and may not share the views of the author. If you want to become the author of the column, write to us - woman@forumdaily.com.