The article has been automatically translated into English by Google Translate from Russian and has not been edited.
What to try in the USA: 10 best dishes of American cuisine according to our immigrants
American national cuisine is a mix of traditional dishes from around the world. Hearty, unusual, far from always healthy, but so tasty. We'll tell you that every tourist should try it in the United States, the channel's author writes "Trip-Advice | Shopping and Tourism "on Yandex.Zen. You will see that America is not just about McDonald's and donut coffee.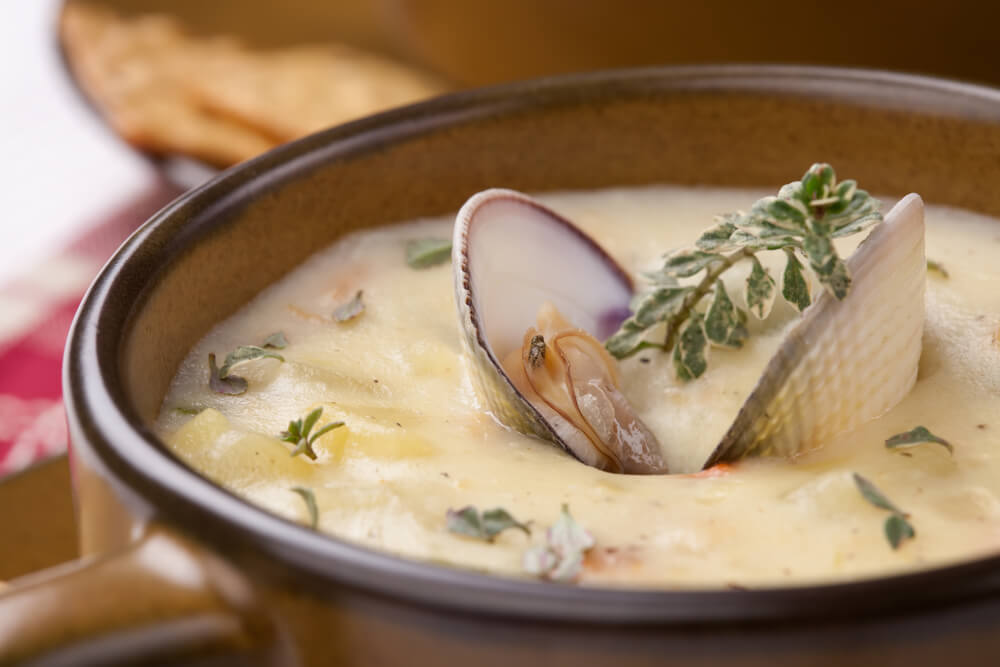 Mac and Cheese | Mcn chees
Or simply pasta with cheese. It would seem that could be easier? However, in America, tourists should still try this traditional meal. Locals call it "nostalgic." A simple home-made dish can be ordered at almost any classic diner. Ordinary pasta tubes, a huge amount of cheddar sauce, a little breadcrumbs - that's all that is needed for the legendary American-style casserole. The dish is cooked in the oven. From above it is covered with a delicious ruddy crust. And for every spoon that you catch, cream cheese is sure to reach.
Biscuits and gravy | Gravy Buns
A classic American breakfast is not just about peanut butter toast, as the movies show. Take a look at traditional eateries in the morning, order biscuits and gravy. You will be served a portion of delicious puffy shortcrust pastry rolls. Baking is a bit like our shortbread. Top it is covered with a thick layer of delicate creamy sauce with chopped sausages, fried minced meat or bacon. The dish is often served with golden fries at home.
Clam chowder | Clam chowder
American cuisine is not famous for a wide variety of soups. However, the clam chowder is found in the menu of many restaurants serving national cuisine. A stew is prepared from bivalves with broth. Seafood soup in different states is cooked in its own way. The most famous ones to try:
New English or Boston - with milk, potatoes, onions, lard or ham.
Manhattan or New York - all the same ingredients, but with the mandatory addition of tomatoes.
Rhode Island - without tomatoes and milk.
Fish-chowder - prepared all over the country, it uses fish instead of shellfish.
On the subject: 'Darling, I left you the liver': what are the usual foods and dishes that Americans do not eat
Cobb salad | Cobb salad
One of the most famous salads of American cuisine. The dish is quite satisfying. If you decide to try cobb in the USA, you can optionally order nothing. Non-standard composition: fried bacon, boiled eggs, smoked chicken, tomatoes, mix of greens, avocado, cheese. There is a vegetarian version of cobb salad without meat ingredients. The dish has a nice oily texture. Greens makes it pleasantly refreshing, despite the presence of "heavy" components. Worth trying!
Waldorf salad | Waldorf Salad
Waldorf salad is one of the "lightest" dishes of traditional American cuisine. This is a refreshing mix of sweet and sour apples, celery and walnuts with lemon juice. It is often seasoned with mayonnaise or a little more citrus with cayenne pepper is added. Sometimes a salad in the USA is served with grapes or raisins. If American meat dishes or pastries begin to threaten your figure, take a breath on Waldorf. However, it is quite possible to take it in the company with a steak.
Grilled cheese | Cheese sandwich
The dish, despite the name, is not just fried cheese. This is a full-fledged American hot sandwich. Several slices of cheddar are placed between pieces of bread. The sandwich is fried until the contents turn into a viscous creamy mass. In the USA, a sandwich often serves as a complement to first courses. For example, to tomato soup. Or served with salad and french fries. In America, it is also worth trying the so-called Melt sandwich. Essentially the same, but with the addition of pepperoni, ham, bacon or tuna.
Green bean casserole | Green Bean Casserole
A recipe for a legendary dish was developed by Campbell's in 1955. Initially, it consisted only of green beans, crispy fried onions and mushroom cream soup. The ingredients complement each other perfectly and give the dish an incredibly delicate creamy taste. The recipe was invented to boost sales of Cream Of Mushroom, Campbell's canned mushroom soup. But the Americans were so fond of the dish that they began to cook it every year on Thanksgiving. Today, cream soup is sometimes replaced with sour cream, but a classic casserole from string beans is prepared with it. Be sure to try this legendary dish in the USA.
Meatloaf | Meatloaf
According to surveys, it is this dish that many Americans consider to be their favorite. In many families, meatloaf is usually served warm. If he remains, he is eaten the next day with sandwiches. The dish is prepared from minced meat with tomato or cream sauce. Be sure to make a crust of crisp bread crumbs. Meatloaf turns juicy, satisfying, tastes good. It is served in many restaurants and eateries in the United States.
On the subject: 'Why do they eat like that?': Russians' eating habits that perplex Americans
Steaks | Steaks
Be sure to try the American steaks: as an independent dish or as part of a hamburger. They are grilled from a whole piece or minced meat. The latter option often becomes the basis for burgers. And if served independently, then be sure to have french fries, green salad, sauces to choose from. Of the whole steaks fried on barbecue grills, in the USA it is worth trying:
Salisbury steak or Hamburg steak with BBQ sauce;
Chicken fried steak - chicken chop in batter;
Country fried steak - breaded beef steak;
Cheesesteak - A burger filled with thinly sliced ​​slices of steak and cream cheese, a popular street food in Philadelphia.
Corn dog | Corn Dog
Crispy, juicy, mouth-watering sausage on a stick is the first thing to try in the US from street food. Sausages are coated with corn flour breading and deep-fried. When serving, pour mustard and ketchup. This street food is so popular in America that it is sold literally everywhere. Tents with root dogs stand at important sights, in amusement parks, just on the streets. Also, sausages in corn batter can be bought in almost all supermarkets: ready-made or in the form of semi-finished products that need to be heated. Great snack - try it!
Original column published on channel "Trip-Advice | Shopping and Tourism "on Yandex.Zen.
ForumDaily Woman is not responsible for the content of blogs and may not share the views of the author. If you want to become the author of the column, write to us - woman@forumdaily.com.