The article has been automatically translated into English by Google Translate from Russian and has not been edited.
What to wear: who actually comes up with fashion trends
'31.10.2018'
ForumDaily Woman
Morning. Bedroom. You are standing in front of the closet, deciding what to wear. In fact, others have already decided for you, and therefore you will surely leave the house, like millions of other people, in comfortable trousers or skirts, soft sweatshirts or pants, loose-fitting jacket and comfortable sneakers, loafers or slip-ons .
It's strange, because until recently you were wrapped in a business suit and hard boots that always rubbed your little finger, or, having pulled your stomach with 80 denier tights, squeezed your forms into a bodicon dress and stood on 10-centimeter heels, writes Air force.
How did this miraculous transformation take place? When did this democratic revolution in clothing happen, giving freedom to your body? Who hoisted the banner of convenience and comfort in the global fashion industry?
Each new generation is growing up, adopting the habits and manners of their parents, including in clothes, and each introduces something of its own, and sometimes radically changes the existing stereotypes.
Today, the main concern of marketers, fashion analysts and popular brands is millennials, that is, those born in the period from about 1980-95 (although some sociologists count in this group and born in 1976) or, as they are also called, generation Y, " yuppies "(from Young Urban Professionals).
What does the millennial want, that everyone wants?
Some experts sadly joke that this is the very generation that simply destroys the fashion industry (and with it all the others), others reassure, saying no, they are the same consumers, they just consume it differently.
The Millennials, of course, are not any destroyers. This is a generation of romantics, but it's not the smoke of the fire that creates an idyll for them, but a walk in the park with a glass of soy latte and the subsequent entry into a new-fashioned boutique with weighted chocolate of all colors of the rainbow.
It is no coincidence that there are so many hipsters among them, by the way, who were the first to fall in love with clothes from a flea market, that is, excuse me, vintage chic, and even launched a number of startups producing "vintage" clothes.
Clothing of luxury brands this generation is not particularly attractive: according to a study conducted in 2018, RBC Capital Markets research, 64% of millennials are more willing to spend money on restaurants, travel or at the worst spa than on exclusive clothes.
Impressions are more important to them than things.
This is understandable, since millennials are an alarmed generation, because much in their lives did not go according to plan: this is the first generation (in the West) whose level of well-being will not reach that of their parents, with whom they are forced to cuckle before 30 and beyond.
Moreover, millennials have matured just at the moment when numerous bubbles have erupted from dot-coms and new threats have emerged in the world - global terrorism, Brexit, Trump, Putin-4 - that can destroy his usual comfort at his favorite table in a cafe.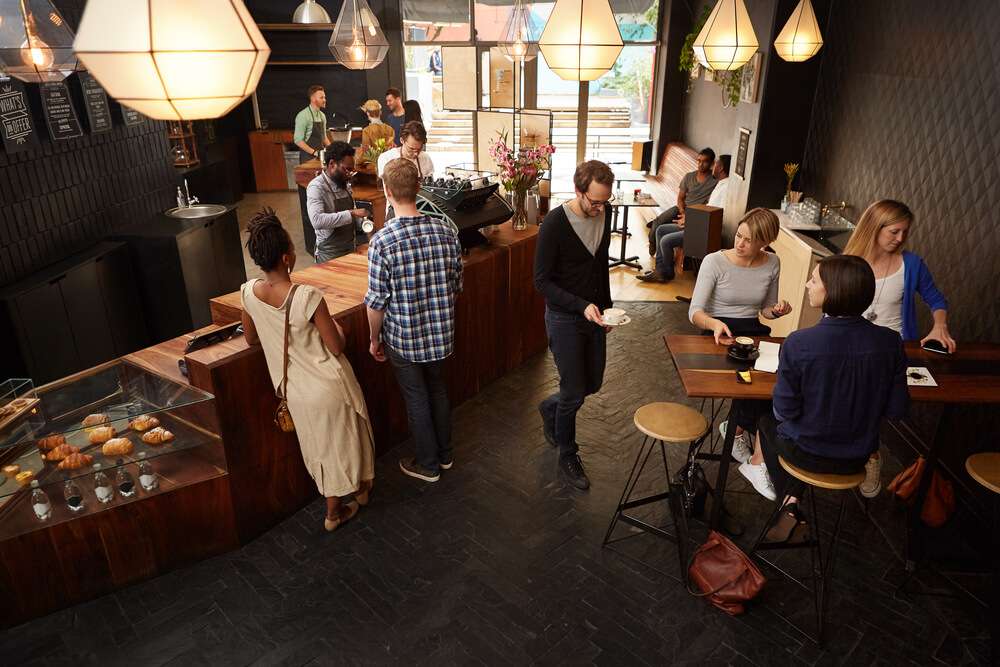 HLS in clothes
When it began to seem that the surrounding reality was collectively losing its mind, "normcore" came into vogue - the manner of dressing in ordinary comfortable clothes: a simple white T-shirt, a boyfriend's jacket, comfortable "mom jeans", which mom herself, by the way , I hardly wore it, because, most likely, it was "packed" lying in tight Livays.
Thanks to the normcore - the legs of women of all ages flashed in ballet shoes, which are now supplanted by sneakers, loafers, brogues and other shoes on a flat run or with low heels, because convenience is paramount.
This ensemble described above has not lost its relevance for several years now: look at the page of any fashion blogger and you will see that this is the basis of the basic wardrobe of any fashionista, regardless of her income.
In the wake of convenience, the popularity of Scandinavian mass-market brands - COS, Monki, Vero Moda, WoodWood, Saint Tropez - began to grow in popularity with their traditional emphasis for the local climate on loose, comfortable cut and, if possible, natural fabrics. And this, in a sense, is a reflection of the healthy lifestyle (HLS) that became fashionable in the early XNUMXs, when in many Western countries they began to introduce a ban on smoking in public places and grow by leaps and bounds smoothie bars. After all, a millennial loves to please himself with new tastes and sensations, but only those that are good for health.
Generation Z puzzle?
The continuing Millennial business of Generation Z, or post-millennials, is creating even more challenges for popular brands and conventional marketing. Postmillennials were born with their mother's mobile in hand: they first learned to press buttons and swipe, and then to speak, and even more so to write. They, like their smartphone friend, are multifunctional and can do a lot of things at the same time, but little by little - they still need to manage to loyce memes (like the joke picture they like).
Accordingly, the boundaries of the virtual and the real are blurred for them, like many others - study and entertainment, work and leisure, male and female, and the way they prefer to dress reflects this.
It was they who rooted the fashion for the sports-comfortable style (athleisure) and the universal size of oversight.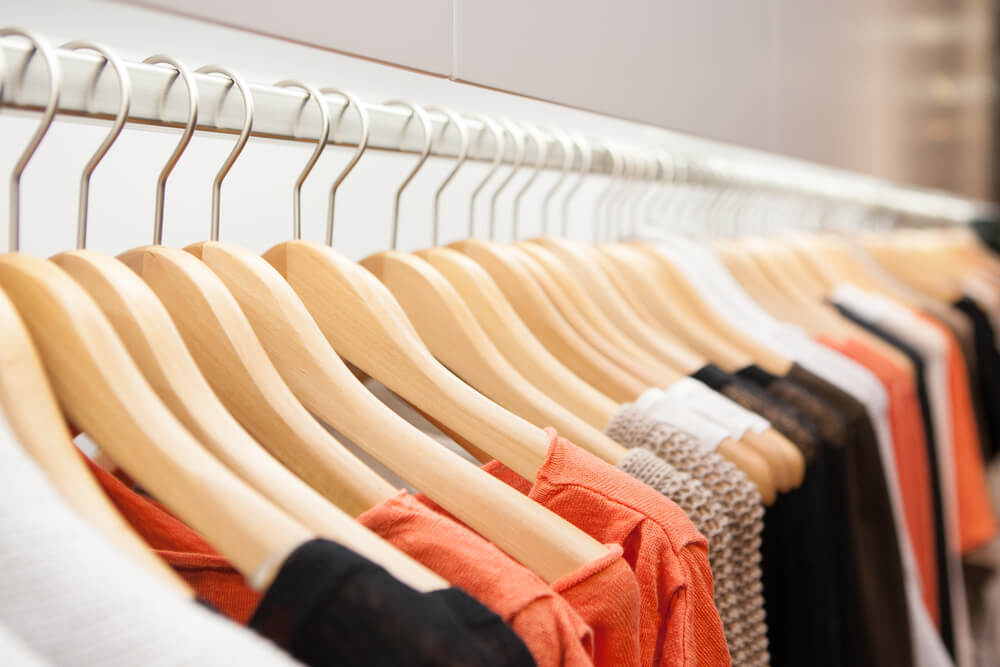 Athleisure is when you dress so that you can sit in this couple, go for a ride on a board, go to a rally against the demolition of your favorite park since childhood (you mastered a skateboard there!), And then go to the cinema or a milk bar. That is, you may be wearing sporty cut pants or yoga pants, but with some added stylish element that takes them outside of just a gym - for example, intricate stripes, sequins, or too wide trousers.
Or it could be a hooded sweatshirt combo worn under a loose-fitting jacket paired with business trousers, complemented by trendy "ugly sneakers". And do not think that "oversized" is old elongated sweatpants and an oversized T-shirt in which the dad (and maybe even grandfather already) of the post-millennial is lying in front of the TV.
This is an artificially created gargantuanism, but it is designed to create a feeling of coziness - putting on such a thing, be it a puffy coat or a sweater, it is as if you grabbed a blanket from the house and, wrapped in it, went to do business with the feeling of "I'm a churiki in the house".
By the way, once, during the existence of the proletariat, loose shirts and simple T-shirts were the "base" of the wardrobe of a simple hard worker, and the suffragettes were the first to adopt these two elements at the end of the XNUMXth century - in order to get away from female "puppetry" and create a new, more democratic and gender-neutral image.
Unisexual flowered
Gender neutrality is close and understandable to post-millennials. He grew up on the social network and knows that behind the "avatar" (avatar) anyone can be hiding - a boy or a girl - it doesn't matter, the main thing is that he is a unisex person. And this is exactly the style that Generation Z prefers in clothing, but a peculiar one.
If earlier women's clothing borrowed many of its elements from men's - trousers, a jacket, a button-down shirt and even underwear - now it's the other way around: men's clothing tends to be liberated and become more, let's say, entertaining.
British designers Paul Smith and Ted Baker some time ago brought men's shirts into fashion in a bright print, but now this trend has gone further. Go to the men's department of any major budget brand and you will see a leopard print, inflated floral jackets, pink scarves and jewelry.
And if you are still wondering whether you should personally put on the animal print, the answer is: of course it is, you want to be relevant. No, you won't look vulgar. You are simply a connoisseur of Sir David Attenborough, you are the defender of the savannah and declare it with your leopard blouse.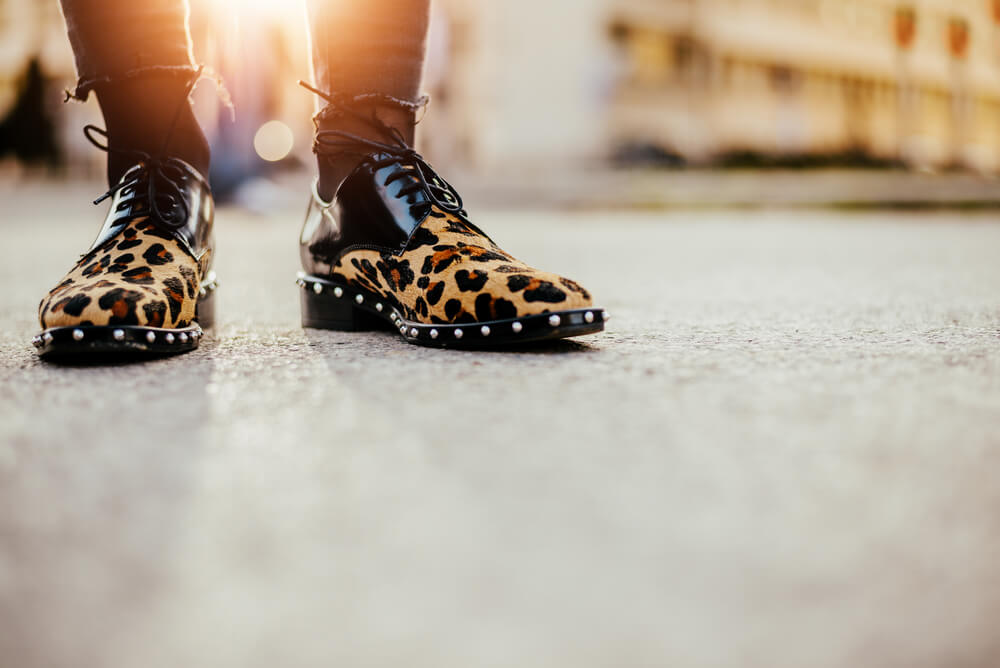 Topless, braless ...
Post-millennials grew up in a space overstocked with deliberately seductive products, so this is not the main thing for them. They are in no hurry with this. He or she doesn't need seductive clothing as such. Many large lingerie firms have noted in the past two years a drop in demand for bras with padded "push-up" cups, which create the illusion of a lush female breast, and an increased demand for bralette bras - without underwire and foam rubber.
Women are no longer massively trying to reject this part of their wardrobe. This happened, for example, in the 1960-ies in the second wave of feminism and universal emancipation, when the bra and high heels symbolized the patriarchal view of women as a fetish.
Today it is more about convenience. And it's not that the breast size of young women has become smaller, not at all - bralettes are produced of any fullness. They just don't see the point in wearing this ribbed gimmick. Why suffer for something? And many topics sit much better.
There are trendsetters here, like top models Gigi Hadid and Kendall Jenner, as well as the body positivity movement born in social networks and the #freethenipple campaign - "nipple freedom", which is generally against all bras. Its activists are unhappy with the fact that it is shameful for a man to appear in public with a naked torso and bare nipples (does everyone remember the president in combat trousers with fishing rods?), While for a woman it is still something indecent or too seductive.
A blogger from the American fashion portal rebelsmarket.com advises on how to "wear an open nipple," and warns that shy and modest girls will not do this: "If you wear some cool top or tight maxi dress and your breasts and nipples are visible, then this is a cool challenge that the modest guys are not up to. Just because the feeling of shame and embarrassment will be read in your posture, on your face and even in the way you talk to people - this is if you are not yet ready to be so daring and go without a bra. "
New podium heroes
The supernova of feminism has just risen with the fall of influential producer Harvey Weinstein from Hollywood Olympus, accused of numerous harassment, and the emergence of the global women's equality movement #metoo, and the fashion industry has already responded to these challenges.
A month ago, at London Fashion Week, Hollywood actress Rose McGowan, one of the first to publicly accuse Weinstein, opened the show of the upcoming spring / summer 2019 collection by British designer Nicholas Kirkwood, walking barefoot down the catwalk - this despite the fact that Kirkwood is a shoe designer.
This, of course, is no accident. As well as the fact that in addition to McGowan, who first appeared on the catwalk, Kirkwood's creations were represented by both professional models and real hackers (in helmets), since the designer designated the theme of his collection as "Hacking and Activism".
In the annotation for the show, Kirkwood explained his choice as follows: "This is a subculture whose realities have been little studied from the point of view of fashion, despite how much influence it now has and how much intrigue around it."
What the hacker subculture of the fashion industry can give apart from a few challenging slogans on tischotkas, this still needs to be seen, but the main intrigue is something else: what impact will #metoo have on the advertising industry, which usually uses erotic images and intimate overtones to push the product through? Some progress already exists.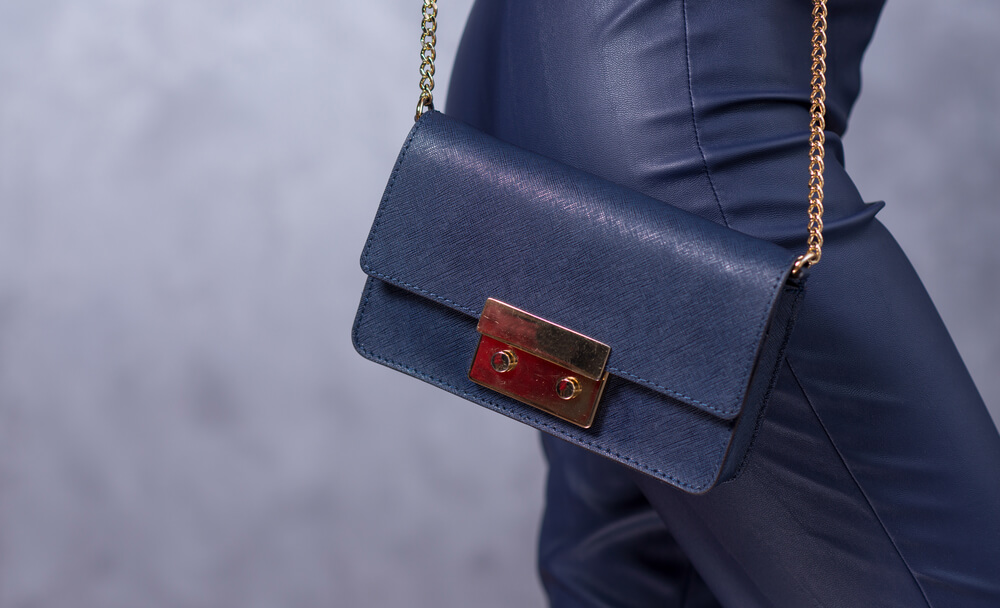 Is seduction a brake on advertising?
Night. The outside. Shop window. She wears rhinestone ankle boots that shine in the dark. A girl in a scarlet, sparkling sequined slip dress, barely covering her panties, and exactly the same boots as in the window lingers at the window. She smirks with satisfaction and walks down the street to the cheers of approval and admiration from men of different ages. True, all of them praise the boots - after all, this is a luxury Jimmy Choo - but the viewer understands what exactly turned them on.
This December 2017 ad featuring model Cara Delevingne was pulled back by luxury footwear brand Jimmy Choo due to a wave of social media and press outrage accusing the brand of being "blind" and "reactionary."
Shoes are traditionally considered one of the most sensual wardrobe items, just like the fact that advertisers discovered more than half a century ago that sexuality is the engine of sales, but will the industry be able to abandon established clichés and patterns?
Many experts believe that not immediately and only on condition that there are more women in expert councils and other places where decisions are made. British designer Tamara Mellon admitted in an interview with Footwearnews.com that when she founded Jimmy Choo, she was 27 years old and had no idea how difficult it would be for a woman to survive in big business: "My Jimmy Choo board was all men that is utterly absurd. If we sell women's shoes, then we should have more women in decisive roles. "
As for the promotional presentation of the product, she admitted that in her own brand Tamara Mellon, she is extremely cautious about how the woman is portrayed in the advertising material: "Our fashion models do not take submissive servant positions. They are [shown] strong, athletic. We work with models that show muscles, muscles, and I don't hire girls under 18, "says the designer.
This insane, insane "instamer"
However, advertising in its traditional form is not needed by new generations, since they are guided by the live recommendations of the network community. Fashion brands have already taken it on board and are actively signing infleusers and bloggers with a large number of subscribers to push their merchandise.
But then they faced a new problem, because if the followers do not like something, then this is immediately reflected in the comments, and if the blogger continues to "suck in", then they will simply unsubscribe from him, and even make memes corresponding. End of advertising.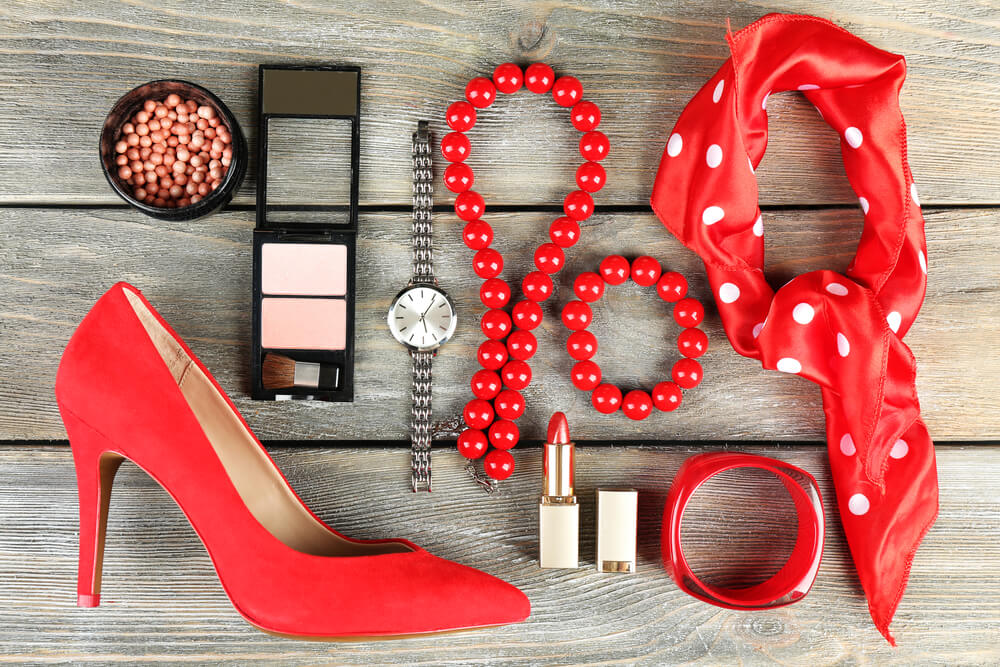 So the flueners are much more cautious about what they advertise than the traditional performers of commercials, and many are eager to launch their own collection, both clothing and cosmetic.
One of the biggest names in the "instworld" Kim Kardashian (6th in the world in terms of the number of subscribers - 101 million) in 2017 launched her first cosmetic brand KKW with only one (at that time) product - a facial contouring palette. The medium tone left faster than the Glastonbury tickets in 15 minutes, and the entire collection in two and a half hours.
It was thanks to Kim that make-up became fashionable among the younger generation, which was previously used only by professionals in theater and cinema - the so-called contouring, which allows you to "structure" the face - to reduce the wings of the nose, create cheekbones, change the oval - without a surgeon's knife, and with the help of a skillful games of light and dark tones.
The particular success of her brand is also in the fact that she herself shows in her videos how she does it and with the help of which specific products. And this is also the strength of today's bloggers and influencers - showing how it should be, they reveal the secrets of beauty to their subscribers, making the inaccessible accessible.
Scarce dream
But nothing human is still not alien to Generation Z - they also want something that no one else has. This helps, in particular, the new strategy of the so-called "drops" - this is when a capsule or limited collection goes on sale, and suddenly. Sometimes in collaboration with celebrities. Usually, a brand or a blogger launching a drop announces a drop announcement a couple of weeks in advance, which practically guarantees its sell-out.
"If you have something that other people don't have or can't get hold of it, then that means a certain status," Barbara Kahn, a professor of marketing at the University of Pennsylvania, quoted Fashionista.com as saying.
"But this is not the status that [owning] a luxury product gives. Usually people buy luxury items because of their high quality. I think that in this case we are talking about something else ".
Psychologists explain the special popularity of such a strategy by the fact that suddenness signals that there is not much product, which means "you need to grab it" - the principle of scarcity is triggered and the subsequent feeling of satisfaction from owning something that almost no one has.
As dreamed in the Soviet era of general deficit: "Let everything be, but let something be missing". This time seems to have come.