The article has been automatically translated into English by Google Translate from Russian and has not been edited.
What are the wives of deputies, football players and businessmen doing at leisure?
Spouses of wealthy men spend their strength not only on shopping and beauty salons, because from such a monotonous and relaxed life you can go crazy. Many of them have a hobby. Sometimes hobbies become a full-fledged business, but more often they cause losses and even problems with the law.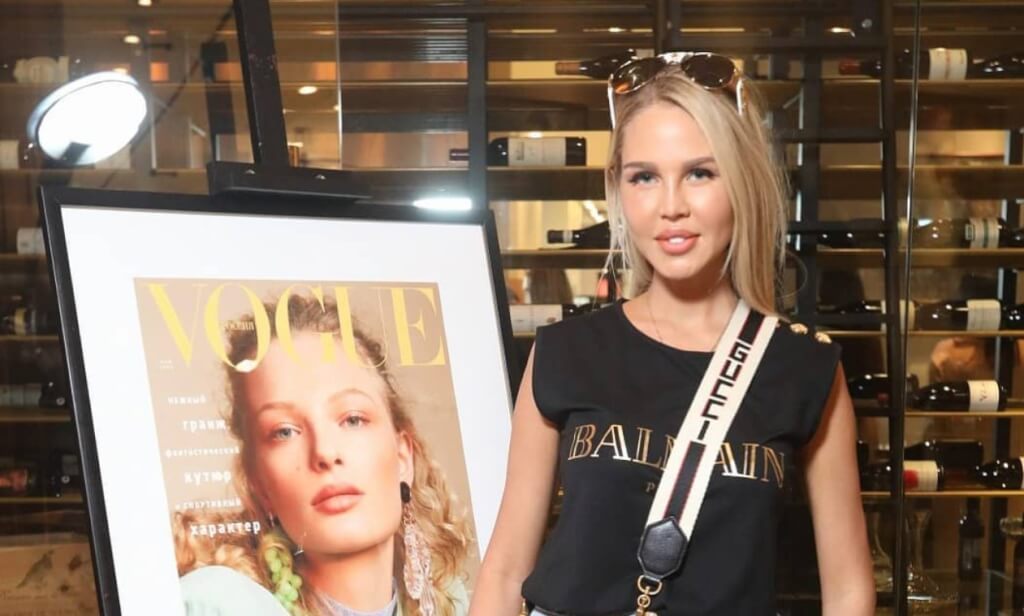 AiF.ru talks about women who were able to make a favorite business a source of profit, and those who are not yet so successful.
Maria Pogrebnyak - the wife of football player Pavel Pogrebnyak
Hobbies: KGB club for women
Maria, as befits a girl who successfully married, a versatile person. She tried her hand at television. The loudest show - Meet The Russians - despite the fact that it was filmed and broadcast in London, in our country was discussed no less than in Albion, because there the girl, like other participants, talked about her usual ... luxurious life. Already in Russia, Pogrebnyak took part in the reality "The Team of Women Football Players", but the second Julia Baranovskaya never came out of it. As the second Olga Buzova did not work out, Maria's attempts to sing did not produce the desired effect on the audience.
Although the clip "Majorka", where, in addition to Pogrebnyak, Tatiana's lawyer's wife, Vadim Lyalina, also "started singing", there were all the components of success: expensive cars, a talentless but memorable text, and even Pavel Pogrebnyak as a traffic police officer. But the girl clearly does not apply to those who analyze their own mistakes for a long time. In 2017, she decided to make happy the beautiful half of humanity by creating a "Club of glamorous babies," abbreviated as KGB. When the blogger and TV presenter Nastya Ivleeva asked the blonde to talk about what women are doing when they visit this mysterious club, she replied: "We discuss problems, politics, psychology, dietology, how to seduce a husband so that it is interesting." However, judging by the football player's wife's Instagram, and this project has ordered to live long - she hasn't been posting photos from meetings for a long time and certainly not promoting it in the cap of her profile.
Olga Rodionova - the wife of the publisher and banker Sergey Rodionov
Hobbies: shooting in nude style
Olga Rodionova's hobby is not unique, today there are only photo models among the wives of wealthy people. However, Olga did not just adorn the covers of the gloss - she was a nude model. In 2008, the Taschen publisher released The Book of Olga album with candid shots of Rodion's edition of all 1000 copies. It could only be bought abroad for 350 euros. It is unclear whether this creation was a success, but in Russia Olga was awarded the prize for the most dubious achievements in the field of show business "Silver Galosh" for him.
The model did not remain silent and sued Ksenia Sobchak, who unflatteringly spoke about The Book of Olga during the awards ceremony and, by the way, won the victory. But the court estimated the moral damage of the woman not in 1 million rubles, as she demanded, but in total in 20 thousands. Today, 44-year-old Olga no longer participates in erotic photo shoots. She made the last shoot for the Croatian Playboy six years ago.
Polina Kitsenko - wife of businessman Edward Kitsenko
Hobbies: sports
Polina's passion for healthy nutrition and sports is no longer just her hobby, but a matter that brings good dividends. For the growing number of slender women on our planet, thanks can be given to her SlimBitchClub, who a few years ago appeared in Corsica during Kitsenko's journey with her famous friends Ksenia Sobchak, Nika Belotserkovskaya, Matilda Shnurova and Oksana Lavrentieva.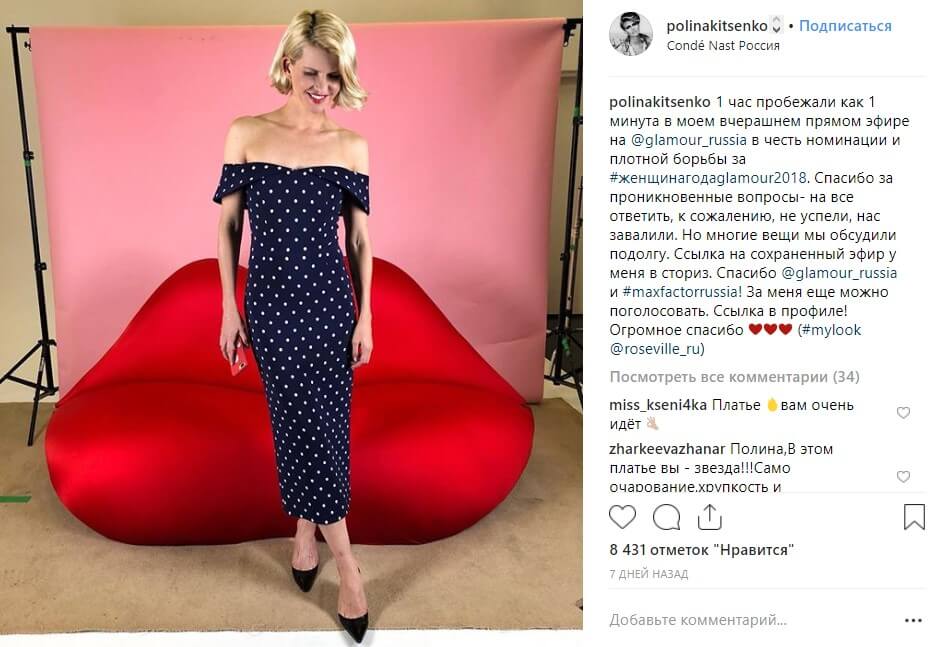 Soon this blond adept of a healthy lifestyle will have another brainchild - a sports club, and while work on the studio is in full swing (after all, the opening is scheduled for late autumn), Polina is in Austria with a group of equally crazy crazy healthy lifestyle lovers herself, in the first journey in the SlimFitTour format. By the way, a group of people who want to make her a company Kitsenko found just two hours after the post was published about the upcoming trip to her Instagram.
Alena Kravets - the wife of businessman Ruslan Kravets
Hobbies: working with the media
Remember how cleverly the heroine of the famous series "Sex and the City" Carrie Bradshaw wrote her provocative columns? The singer, a model, a resident of Rublevka, and most importantly the wife of businessman Ruslan Kravets Alain, apparently decided to repeat her success, albeit changing the subject. The blonde became a columnist at one of the domestic sites, where she is called nothing less than "the main one in Rublevka".
What does a girl write about? Of course, it covers only the most "pressing" problems: how to spend 1 million rubles per day, what expenses fall on her fragile shoulders in Courchevel, how much they cost per day in a Spanish hotel, where the model is resting, etc. True, Alyona has recently become more socially oriented and has spoken in support of pension reform, and also scolded Kokorina with Mamayev, calling them "gopniki from the gateway." It is terrible to imagine who she will take up next time.
Oksana Yakovleva - wife of Aleksey Yakovlev Shchelkovo
Hobbies: singing
The fact that on our stage there is a singer Oksana Yakovleva, the public, until recently, was not aware of. However, the wife of Alexei Yakovlev, a deputy of the city of Shchelkovo, apparently decided to correct this injustice and went to shoot a video for her new song (and maybe the old one, the story is silent about this) not somewhere, but on the Moscow Ring Road. While the girl and her dancers were provocatively shaking their buttocks in the very center of the carriageway, other motorists had no choice but to go around the newly appeared star. As a result, for hot dances Oksana, and most likely her spouse, had to pay a fine of 20 thousand rubles. Not cheap hobby chose Yakovlev.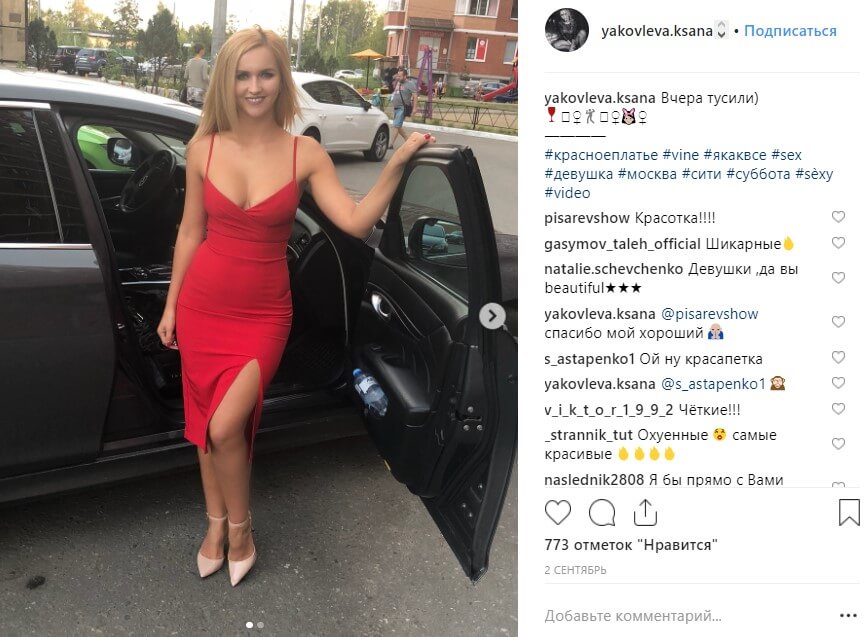 It is noteworthy that the video was recorded on the Moscow Ring Road, the singer first posted on her social networks, and then safely deleted, because in court she said that she didn't actually make a video, but simply "arranged a rehearsal to warm up", because the car broke down. However, you can easily find this video on YouTube. By the way, if you want to give yourself some good mood, look at it without sound, energetic dances in shorts against the background of minibuses and buses will definitely make you smile.