The article has been automatically translated into English by Google Translate from Russian and has not been edited.
How American Christmas is Different from Our New Year: An Immigrant's Opinion
What American holiday can we compare our New Year with? Of course, Merry Christmas. There is a spruce, and gifts under the tree, and Santa Claus (an analogue of our Santa Claus), and a festive table at which the whole family gathers, and certain traditional treats ... However, there are other Christmas traditions in America that we do not have. not on New Year's, not on our Christmas.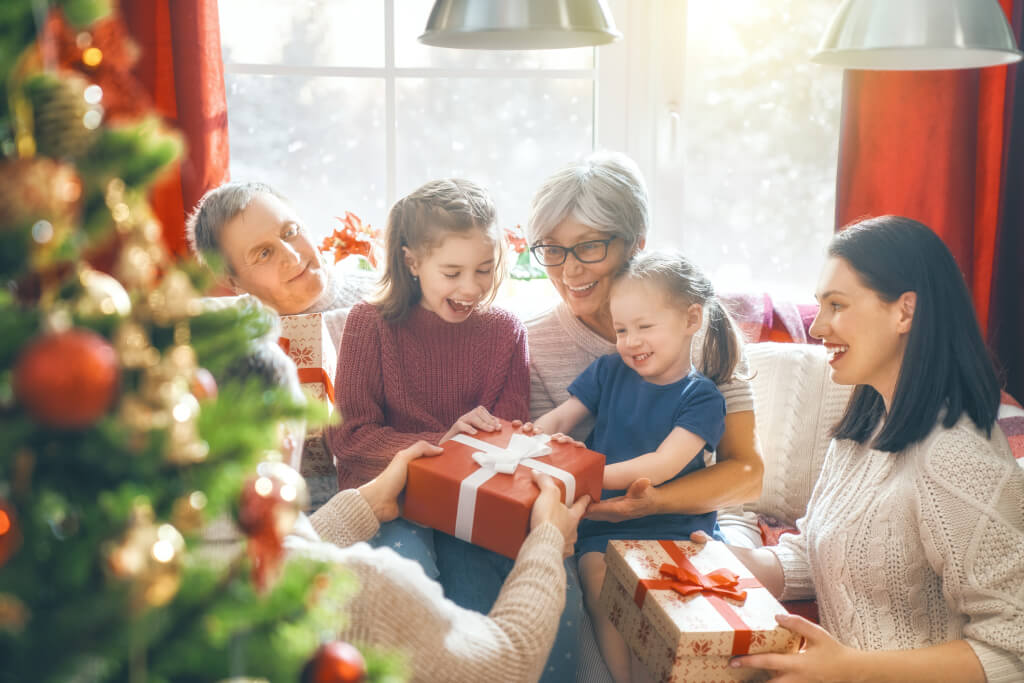 So 10 American Christmas traditions that we don't have.
Put the Christmas tree early
The vast majority of Americans start decorating their homes, in particular the Christmas tree, just after Thanksgiving (the last Thursday of November 28-30), almost a month before the upcoming date of December 25th. In our country, I don't remember anyone who would have put up a New Year tree before December 15th. And most of our compatriots begin to decorate the evergreen beauty in the 20th of December, or even later.
Probably, Americans, unlike us, are not worried about the fact that their Christmas tree will drop its needles on the carpet a week after its establishment. The fact is that in the United States, a live Christmas tree is usually placed in a special bucket filled with some kind of gel, into which you periodically need to add water. This process significantly prolongs the life of the forest beauty.
Decorate courtyards
In addition to decorating their home, Americans also decorate the area adjacent to the house. With the onset of darkness, a thousand lights and lanterns light up on almost every lawn in front of the house. Americans are real fanatics when it comes to decorating their homes. They spend thousands of dollars on light compositions and every day, for almost a month, they endure impressive expenses for electricity, which all these garlands "eat up". An evening visit to the most beautiful luminous houses has already become a tradition for tourists who come to America before Christmas.
On the subject: For a rainy day: what stocks do Americans expect Armageddon
Chop the Christmas tree yourself
Many Americans do this. Ate is grown on special farms, and if you are not one of those who go to the Christmas tree market for an evergreen beauty, where they sell already felled trees, then you should go to this Christmas tree farm! There you can choose a tree yourself and cut it yourself. By the way, special fluffy varieties of fir trees are grown on farms, they are constantly cut and tied up, giving them the correct and beautiful shape. That is why almost all American Christmas trees are pictured.
Postcards by mail
Before Christmas, it is customary to send postcards to all relatives, friends and acquaintances by mail. I remember that in childhood my family did this, but at some point this tradition has sunk into oblivion. However, in America it is still a mandatory ritual. To be honest, American postcards are the biggest mystery to me. How, pray tell, in the days of modern devices, when everyone has the Internet, and Gmail this year celebrated 14 years of existence, did paper greeting cards survive?
Postcards are being sent in huge quantities, giving no respite to American postmen. According to statistics from Hallmark, the largest American card manufacturer, the company sells more than $ 2 billion of Christmas cards annually (about 1,6 billion pieces). And if we consider that besides Hallmark there are other manufacturers on the postcard market, then these numbers can be safely multiplied by three. The choice of postcards in every American supermarket is huge - for every taste and budget: from $ 10 / piece to $ 1/2 pieces. Well, how can you not wish your beloved aunt or grand-nephew a Merry Christmas!
Photo of the whole family instead of a postcard
If the family has children, then it is imperative to take Christmas photos of the whole family, print them and send them to close relatives in the form of a greeting card. Grandparents are very happy about this, and postcards, photographs on the refrigerator or in frames are replenished with new copies every year. It's fun to watch how the kids have grown up in a year, and when the grown-up kids fly away from their parent's nest, the family again switches to ordinary store greeting cards.
On the subject: Why Americans don't put fences around private homes
Decor nuances
Tinsel and rain are not used to decorate the Christmas tree in the United States, ribbons or bows are used instead. Very often, artificial snow is sprayed on the spruce from cans (although this option is used only for live spruces, which are thrown away after Christmas and not stored until next year). The top of the holiday tree is usually decorated with an angel or a large, beautiful bow.
If the spruce is artificial, then often it will already be sold with a garland, the lanterns of which are evenly distributed on each branch, which is very convenient. For some old tradition, some Americans decorate their Christmas trees with popcorn garlands. Yes, yes, popcorn flakes are simply strung on a string and, along with bright balls, are hung on the tree. The bottom of the spruce is covered with a special skirt for the Christmas tree, and the stand on which the forest guest stands (or a container with liquid, who has what) is perfectly hidden under it.
Gifts under the tree a week before Christmas
If there are no children in the family, then prepared Christmas gifts are placed under the tree a few days before Christmas. Of course, they will be opened on Christmas morning. Gifts received by mail from relatives and friends also find their place under the tree and wait in the wings. In families with children, this does not work, so there gifts appear under the tree at night and live there only until the morning.
On the subject: What you need and cannot do on Christmas Eve: signs, traditions, treats
No restaurants open on Christmas
December 25 is an official public holiday in the whole of America, so you will hardly be able to spend time in any institution, as well as order something to go - everything will simply be closed. The only people who work in America at Christmas are the Chinese. And on this day, their food is just snapped up. Without a single competitor, Chinese eateries are running out of steam because Christmas only happens once a year.
Christmas log
On Christmas Day, when the whole family sits down at the festive table, a Christmas log must be burning in the fireplace. If you don't have a fireplace, it doesn't matter, because the TV will definitely show a Christmas fireplace and that very burning log.
Gifts for everyone
In America, for Christmas, it is customary to give gifts not only to relatives, friends and acquaintances, but also to people who work for you. This can be the guy who mows your lawn from time to time, the babysitter who stays with your child on Saturdays, the plumber, the concierge of the high-rise building in which you have your own (or rented) apartment, even the postman.
They should all be on the list of people who will receive gifts from you for Christmas. The recommended amount in an envelope is $ 20-25, however, if your business is going well and you can be safely attributed to a wealthy person, then this amount may grow several times.
Original column published on the blog. "Between New York and Boston" on Yandex.Zen
ForumDaily Woman is not responsible for the content of blogs and may not share the views of the author. If you want to become the author of the column, write to us - woman@forumdaily.com.