The article has been automatically translated into English by Google Translate from Russian and has not been edited.
Former husband of Anna Sedokova robbed her 6-year-old daughter and took to the US
Anna Sedokova spends all her savings on lawyers to return her daughter who was taken away by her ex-husband to the USA.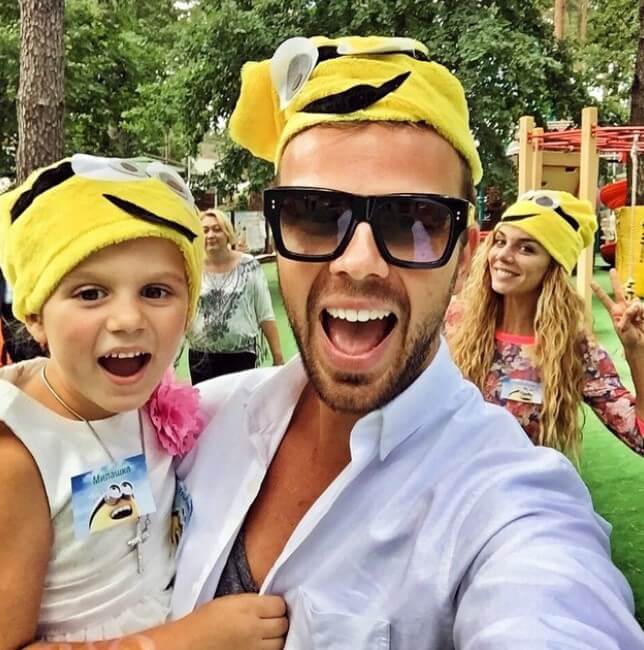 Russian actress Anna Sedokova deprived of parental rights. Former husband of the singer, businessman Maxim Chernyavsky, through an American court wants to take away their common daughter, 6-year-old Monika, from the actress, reports Russian America.
Anna Sedokova may lose her youngest daughter. The singer does not hide: she keeps out of the last forces. Chernyavsky took their common daughter to Los Angeles, arranged there to school, and Sedokova gives to see the child on schedule and under the supervision of guards.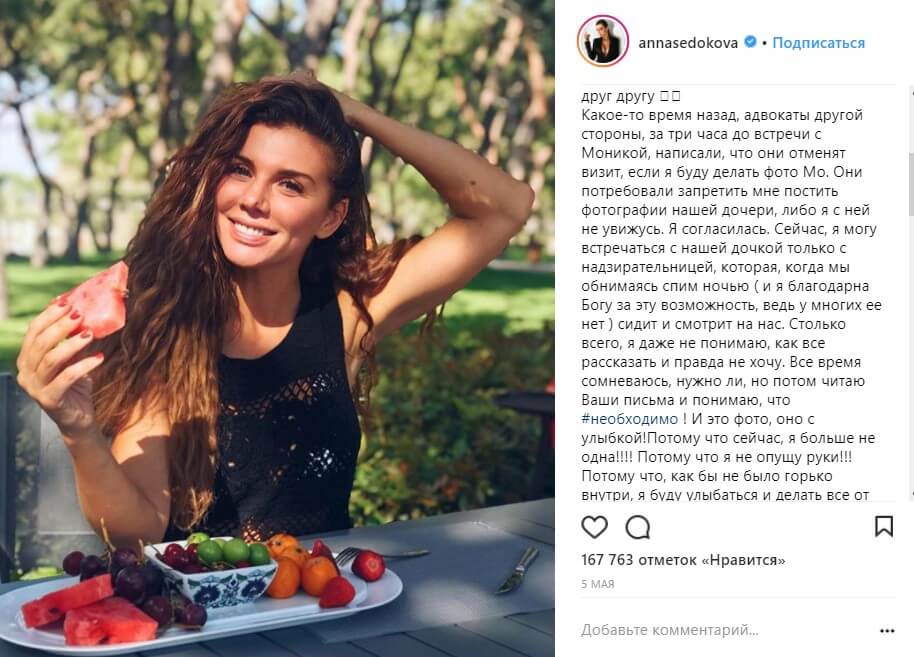 The artist does not understand: what was the reason that the businessman went to war with her. She lived in marriage with Cherniavsky for two years, after a divorce she was friends with houses. Sedokova, leaving on tour, quietly left the former two of her daughters - the elder Alina and the younger Monica. And Maxim Chernyavsky himself admitted in his interviews that the singer, on request, gives him to see the child.
According to rumors, the new beloved businessman - 27-year-old model Daria Sidorova - is pregnant. Perhaps that is why Chernyavsky decided to take the daughter away from the singer, because Sedokova herself is far from an ideal example for his daughter: he changes men like gloves, and that's the third child, son of Hector, gave birth to me, don't understand from whom. And the singer says: she is not guilty that in life she is so unlucky with men.
"I absolutely do not understand the positions that one needs to grab some guy now, live with him, hold on. Bad, but yours, "says Anna.
Russian lawyers are sure: Anna Sedokova has a chance to return her daughter once or twice and miscalculated, because Monica is a US citizen.
"I would probably estimate it as 30 to 70. Thirty percent that the child will be left with her, 70% - that with him, because she did not go to court for a long time when the child stayed with her father," the lawyer says.
Now Anna Sedokova spends almost all her savings on American lawyers. The singer hopes that her ex will come to its senses and sit down at the negotiating table.