The article has been automatically translated into English by Google Translate from Russian and has not been edited.
Bari Alibasov left the mental hospital and filed for divorce from Fedoseeva-Shukshina
Bari Alibasov was again shocked by his behavior. This time, he publicly announced that he wants to divorce actress Lydia Fedoseeva-Shukshina, reports People talk.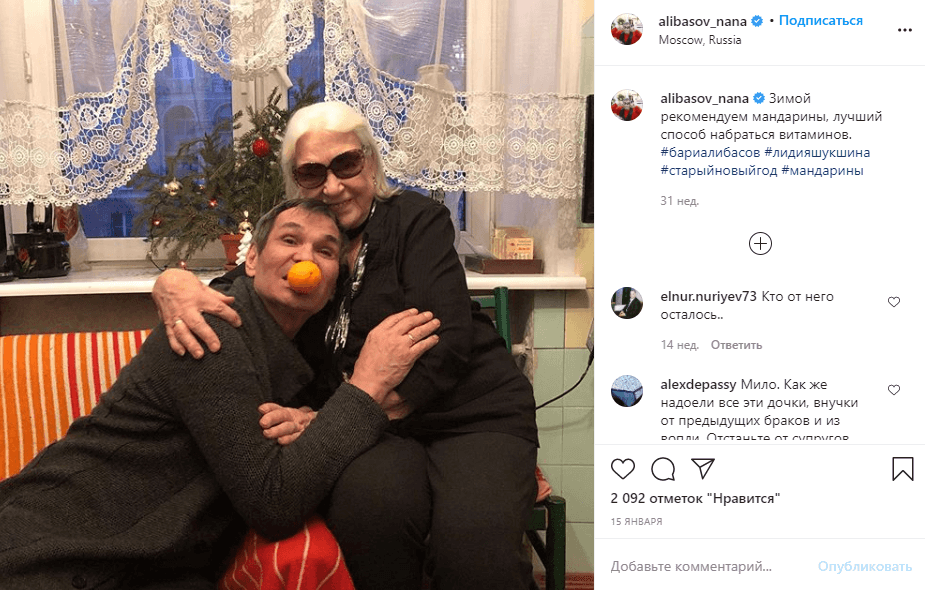 The name of 73-year-old Bari Alibasov does not leave the editorials of the Russian media: it became known that the musician immediately after leaving the psychiatric hospital filed for divorce from actress Lydia Fedoseeva-Shukshina (81). The official reason is "insoluble contradictions."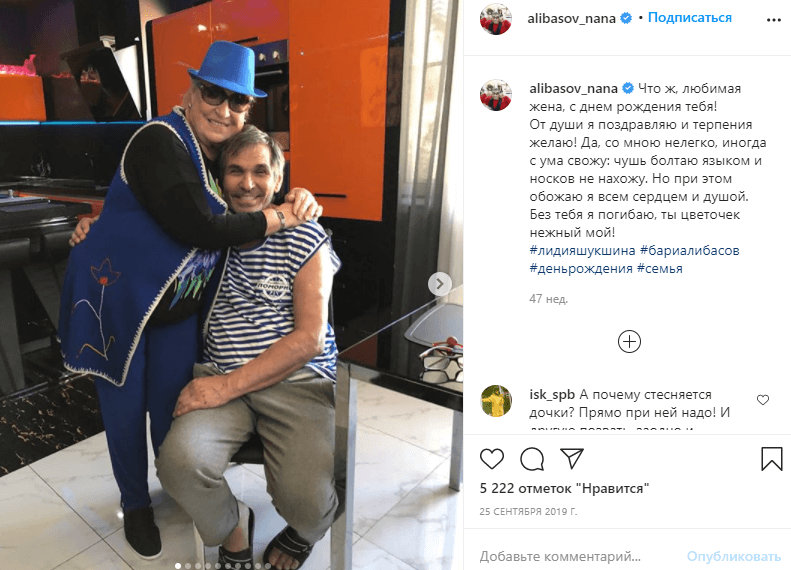 At the end of June, the producer was hospitalized with amnestic syndrome due to alcohol consumption. Then he was transferred from a drug addiction clinic to a psychiatric clinic. A year earlier, Bari Alibasov was hospitalized due to poisoning with the "Mole" pipe cleaner. The producer confused it with a bottle of juice. After poisoning and medication sleep, Alibasov developed problems with speech and memory.
On the subject: There was no poisoning, the cat did not run away, the will is fake: what is wrong with the story of Bari Alibasov
"We must immediately divorce Shukshina, some kind of disgrace is going on in her family, and with the appearance of Olga, Lida seemed to have gone mad. Therefore, we are starting the divorce proceedings. It is a pity that the relationship that was between us when we met and then for 25 years of friendship cannot be returned, "Alibasov admitted.
The famous star lawyer Sergei Zhorin will represent Bari's interests - it was he who recorded the producer's statement on video.
81-year-old actress Lydia Fedoseeva-Shukshina took such a statement from her husband very painfully, according to the resource News.ru.
"Of course, she did not expect this from Bari. Daughter Olga worries about her mother, tries to surround her with maximum care and attention, "a source surrounded by the actress told reporters.
According to him, the woman does not want to dissolve her marriage with the producer of the Na-Na group and even began to refuse food. The source emphasized that the actress's condition has worsened as she is very worried.