The article has been automatically translated into English by Google Translate from Russian and has not been edited.
Banana Bread: A Popular American Cuisine Recipe
Bananabred is a traditional American dish. It's not really bread, but rather a ripe banana muffin, says "Voice of America".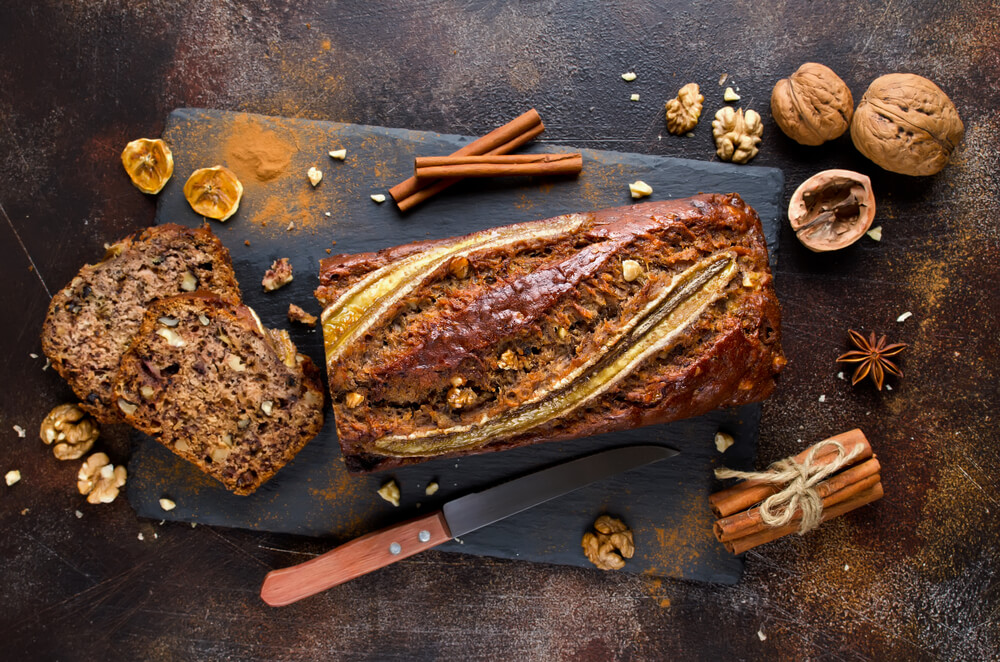 There are many variations of bananabred: you can add chocolate, berries or nuts to it, as well as use different types of flour.
The recipe became popular at the end of the XNUMXth century, when it became possible to transport perishable products, and bananas appeared in the markets of the northern US states.
Ingredients:
Bananas 4 pcs.
Butter 100 g (slightly less than a stick - 4 oz)
Baking powder 8 g (1 1/2 teaspoons)
Pinch of salt
Brown sugar 100 g (1/2 cup)
Sugar 50 g (1/4 cup)
Chicken egg 1 pc.
Wheat flour 180 g (1 1/2 cups)
½ teaspoon vanilla extract
Walnuts 50 g (1/3 cup)
Preparation:
1. Peel and mash bananas.
2. Add 90 g of butter.
3. Add beaten egg, sugar, flour, baking powder, vanilla extract.
4. Stir until smooth.
5. Add nuts.
6. Lubricate the mold with butter.
7. Pour the dough into a mold by laying on top of it two halves of a banana.
8. Bake in the oven at 180 C (350 F) for 50 minutes.
9. Remove from oven and leave for 10-15 minutes.
10. Serve chilled.
On the subject: How to easily get a cupcake made of silicone, metal and paper