The article has been automatically translated into English by Google Translate from Russian and has not been edited.
'Anuta comes off': Anna Netrebko in her pajamas costume danced on the streets of New York
47-year-old Anna Netrebko strolled through the New York streets and looked into the Radio City Music Hall.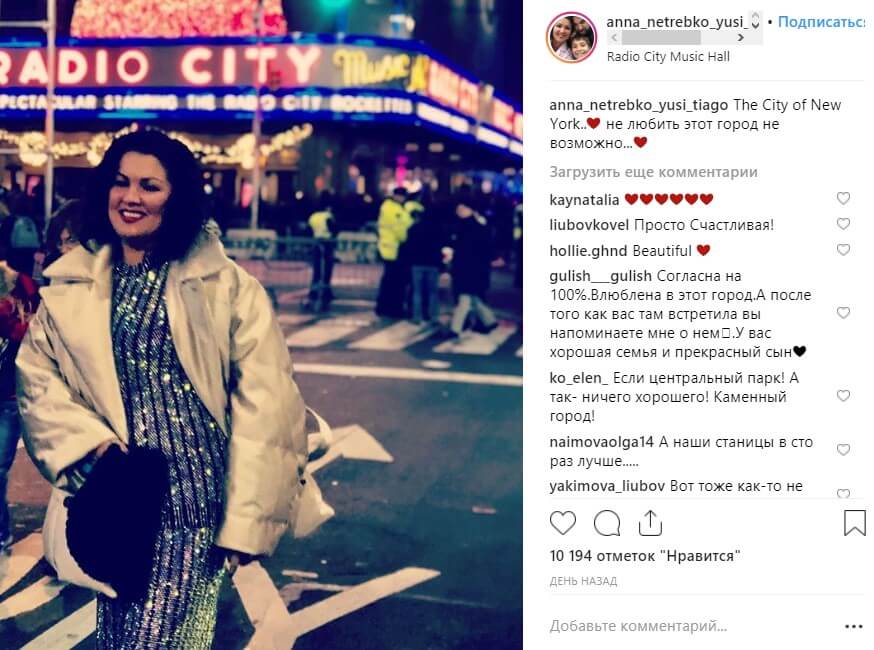 In Instagram, an opera diva has published a photo of him jumping, dancing, or just fooling around the concert hall in a stylish, shiny costume that resembles pajamas, writes lady.mail.ru.
The fans were delighted with the image of the star and praised her for her cheerfulness and cheerful disposition.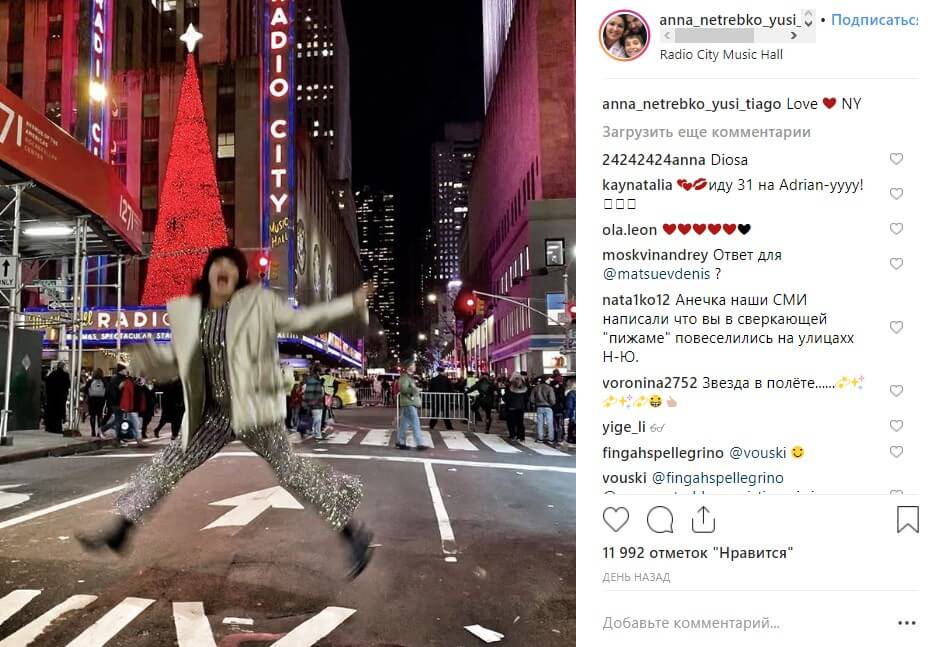 Positive comments and compliments literally fell on the singer:
"Anyuta comes off!",
"Anechka, I am simply fascinated by your energy, there is a lovely girl in you!"
"Shkodyara!"
"What courage!"
"Unique, we are charged with your positive energy"
"Wow somersault!"
"Anna, you are not just a talented singer and a wonderful mother, you are a bright person! Looking at your photos, you just want to live! Thank you for that!"
Netrebko's outfit was called "shiny pajamas" and "cute suit" by her Instagram subscribers, and Anna herself was called a dandy.
Do you like the image that the opera diva chose to walk in New York?