The article has been automatically translated into English by Google Translate from Russian and has not been edited.
Angelina Varganova: what happened to the actress from the series 'Daddy's Daughter'
Angelina Varganova was remembered by many viewers due to episodic roles, the most famous of which was the role of the spouse of Dr. Antonov in the popular TV series "Daddy's Daughter". Then it seemed that the actress is still ahead. However, in the 2013 year, Varganova suddenly died out of everything in the 41 year. According to the actor Denis Matrosov, the doctors were to blame for Varganova's death.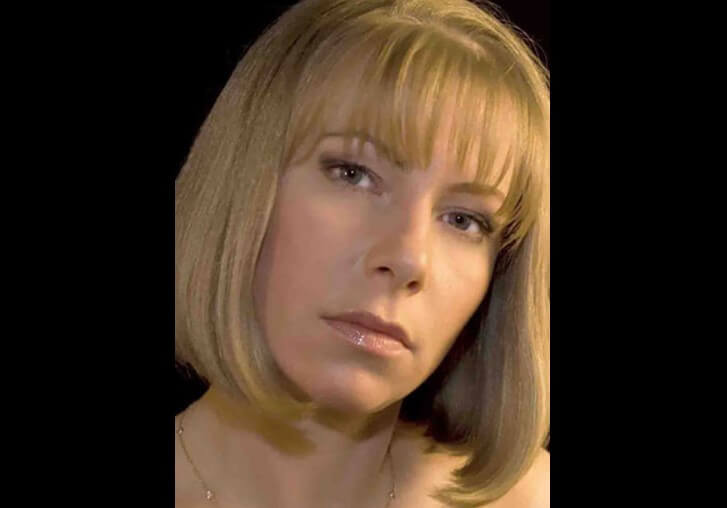 Actress like grandma
Angelina Anatolyevna Varganova was born in 1971 year in the city of Konakovo, Tver region, writes Clever. Her parents had no relation to the cinema or the theater: they worked in law enforcement. But Angelina's grandmother really was an actress. It is thanks to her that Varganova decided to dedicate her life to the stage. Angelina, still a preschool girl, began her journey to her cherished dream.
At the age of 5, Varganova was accepted into the branch office of the legendary Vaganova Ballet School. And through 2, the future artist began to attend music school in piano. When it came time to choose a future specialty, Angelina did not hesitate for a long time. After graduating from school, she immediately went to Moscow, where she applied for one of the most prestigious theatrical universities, the Shchukin School.
Theater and cinema
In 1994, Angelina Varganova received a diploma and was immediately invited by Konstantin Raikin to the Moscow theater "Satyricon". During her short creative career, Varganova managed to participate in 11 performances, in which she also played leading roles. In addition, Varganova actively collaborated with other groups. In particular, as part of the theater "Scientific Monkey" in 2003, the actress visited one of the British festivals.
At the same time in zero Vaganova first appeared on the silver screen. It was the 3 season of the domestic TV show "Code of Honor". And then in the record of the actress appeared "Law and Order", "My Fair Nanny" and "Daddy's Daughter." It was the last TV serial and the role of Dr. Antonov's wife that made Varganov famous.
Last days and farewell words
But Angelina Varganova met her future spouse on the set of the little mysterious thriller "Yulenka". Roman Pripartchev worked there as an illuminator. It was to him that the last words of the actress were addressed. When Varganov was taken to intensive care, she managed to whisper to her husband: "I love you!". The next time Roman saw Angelina already in the coffin. She died on January 4 2013 of bilateral pneumonia.
According to Roman Pripartchev, his wife became ill on December 28. That day she played a major role in the drama "The Beauty Queen". She was very cold, but did not ask for a replacement. "I looked at the stage and realized that something was wrong with Lina, she was holding on with difficulty," says "StarHit"Roman.
- At home we measured the temperature - 39,9! We tried to bring it down with antipyretic drugs (Lina did not tolerate antibiotics) - without success. Lina reeled, vomiting began. Under the tro, I typed "03". "One day temperature - and immediately" fast "? - the dispatcher was indignant. "Call the district police officer!" He came, determined: "Intestinal infection", prescribed some pills ...
The temperature then subsided, then rose, weakness increased. On the night of January 3, Lina's condition worsened. Another doctor who was called home shouted: "Why not in the hospital ?!". He called the ambulance himself. Lina was taken to Botkin, and there was diagnosed with bilateral pneumonia.
The worst news
Before resuscitation, she managed to whisper to her husband: "Romochka, I love you so much!". And these were her last words: Lina fell into a coma. Roman was sitting at the door and holding his fists for his wife - he just did not know what else to do. When Lina's mother, Valentina Vitalyovna, called from Konak's Tver region: "Romochka, is she alive?", He answered as best he could, calmly: "She fell asleep."
- A doctor came out to me, showed pictures of Lin's lungs: two tiny lively specks - everything else is just a white sheet. She said: "There is no chance," recalls Roman. - In the morning I approached again: "There's no reason for you to sit here. Go home, get ready ... "-" For what? "-" For the worst. " But I did not get to the house. 7.40 called me: "Lina is no more." And I opened my fists ...
Those of friends and colleagues who stayed in Moscow for the holidays said goodbye to Lina on January 5 in the morgue of the Botkin Hospital.
Konstantin Raikin, Denis Sukhanov, director of "Daddy's Daughters" Alexander Zhigalkin, Eduard Radzyukevich, Galina Danilova from "6 Frames" are friends ... Few people managed to hold back their tears.