The article has been automatically translated into English by Google Translate from Russian and has not been edited.
The American claimed that his wife left him and disappeared. 54 a year later, her body was found in his yard
54 years ago, 36-year-old Mary Arkury collected her things and left home forever from a loving family and true friends. At least, this is what her husband claimed, who committed suicide a few months later. After half a century, the body of a woman was found buried in the backyard. In a detective story, in which more questions than answers, understood "Lenta.ru report».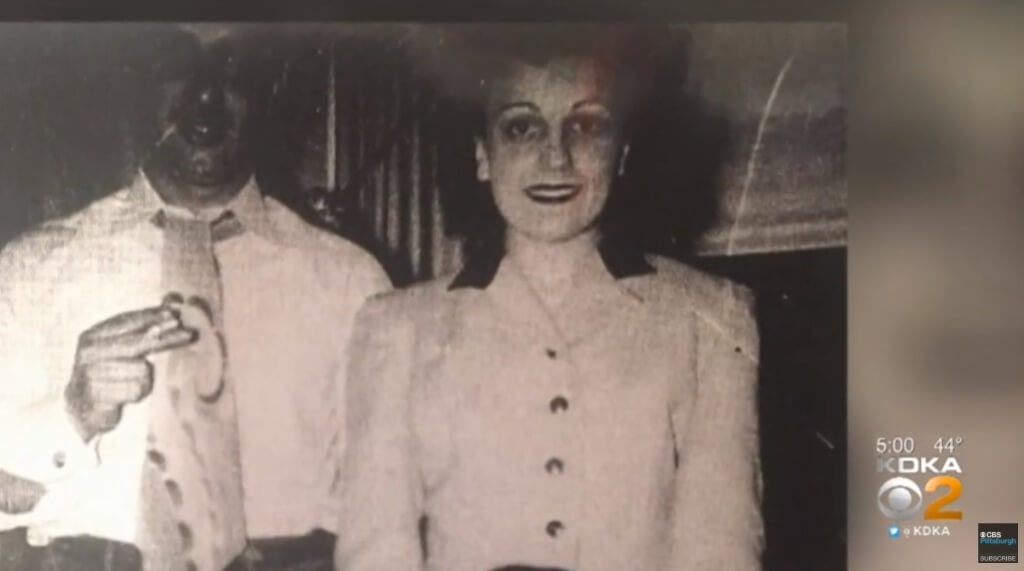 In the middle of the last century 60 in the state of Pennsylvania, the city of Pittsburgh, in the Garfield area along Black Street lived an ordinary family - Mary and Albert Arvey and their two beloved children. Friends talked about them as a model of family happiness and well-being. Nothing foreshadowed trouble until one autumn day of 1964, when Albert, heartbroken, gathered his relatives and told them that Mary had collected things, said goodbye that she was leaving for another man, and left the house. No one of her relatives or friends has ever seen her again.
Through 54, the body of Mary Arkyury was found buried in the courtyard of her own house on Black Street.
Quiet place
28 February 2018 found a woman's skeleton during the renovation of a house on Black Street in Garfield. The owner of the house bought it just two months before the terrible find and was going to rent it out. To do this, it was necessary to make repairs - completely shift the wooden flooring in the backyard. Unsuspecting builders were shocked when they found human remains under the old boards, and the owner hurried to assure that he had no idea where they came from in his yard. Calm left Garfield, one after another, the townsfolk began to recall all the terrible events that took place in their area.
Two years before a find on Black Street, just a block from this house, two women were found murdered - sisters Sarah and Susan Wulf. Sarah was an assistant teacher, Susan was a psychiatrist, and their disappearance stirred up a quiet sleeping area. Police found the bodies of both women in the basement of their own home. The sisters were shot in the head. The main suspect in the case was the neighbor of the dead, which immediately caused panic among the residents of Garfield. It took them a long time to calm down, but after a couple of years the feeling of fear returned after the discovery of the skeleton. One of the neighbors said: "I am tormented by an eerie feeling ... like I live here and I know that we are safe ... and then very close to such terrible things happen."
The police launched an investigation. The version about the connection of the new case with the murder of the Wolves sisters was never seriously considered by the investigation, despite the condemnations of local residents. But in Pittsburgh, there were other mysterious disappearances of girls, so the police decided to check if suddenly found human remains will help solve one of the cases of the missing.
Cursed apartments
Detectives suggested that the bones found may belong to a thirty-year-old woman named Marcella Krulce, who went missing in Bloomfield on November 19 1959 of the year. She was last seen at dinner in a restaurant located in the place where she lived at that time - in the Martinique apartments. The girl disappeared suddenly, leaving the investigators no clues or clues as to where to look for her.
Investigators allowed the version according to which Marcella decided to radically change her life and leave the city without further ado. However, the woman suffered from severe diabetes mellitus and needed injections every day, and during a search of her apartment, the police found a supply of insulin and syringes intact. They reasoned that without life-saving drugs it is hardly possible to start a new life. The investigation was delayed, and soon the case was transferred to the archive.
Three years later, another girl disappeared. Her name was Mary Ann, and she lived in the same apartment as Marcella Krulce. Her case also remains unsolved until now. The investigation did not find any evidence capable of linking the disappearances of both girls.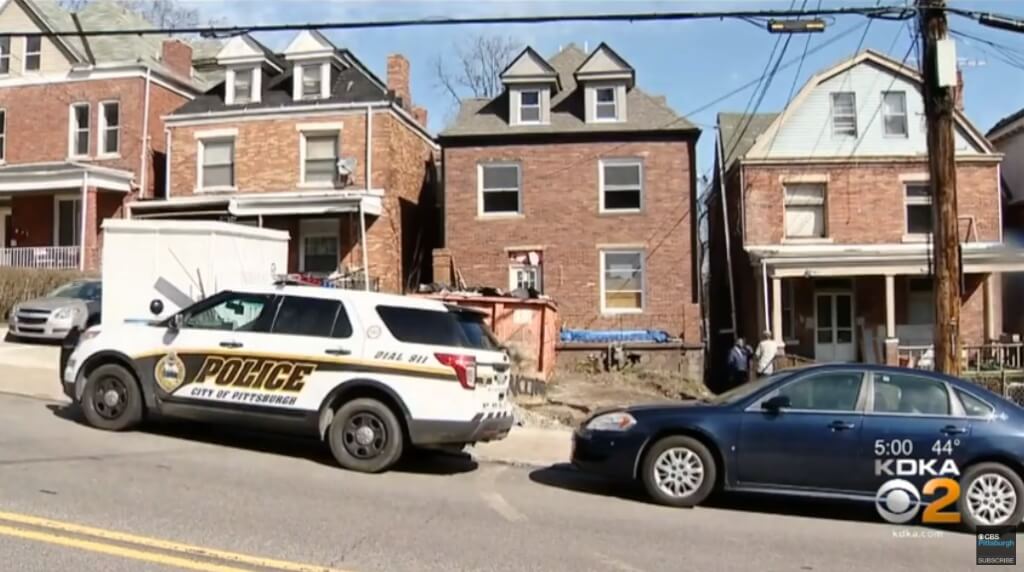 An old friend
Retired Theresa Rocco, a retired police chief of Pittsburgh in the past, was in charge of the search for missing persons and kept the file on unsolved cases in her basement. Fortunately, in its archive there are data on the case of the missing Marcella Krulce. She handed the police the dental card of Marcella, but after a thorough medical examination, the investigators were convinced that the remains found on Black Street belong to another woman.
Having connected to the investigation, Rocco found out that once a long time ago the house in which the bones had been found in the courtyard belonged to the family of her friends Mary and Albert Arvey. Rocco and Mary were very close in their youth, they lived next door before the Arkury family moved to Garfield. The woman even became the godmother of her daughter Mary, and still communicates with the goddaughter. Rocco admitted that the thought immediately flashed through her head: "My God! This is my Mary. " As an experienced detective, she decided to keep her guess at herself, since she sincerely hoped that intuition would let her down.
Grand-nephew of Mary Charles Sberna was born and raised in Pittsburgh, on Black Street, next to Mary and Albert Arkury. His grandmother, sister Mary, often told her grandson that she was happy to live next to her. When Sberna learned that the remains of a woman were found in the courtyard where he grew up, he mentally transferred to 54 a year ago on the day Albert told his family that Mary decided to leave him. Sberna is extremely doubtful that his great-aunt left of her own accord: "My aunt loved her children and could not just leave ... She would have contacted her family. She had no reason to disappear. "
Sberna firmly decided that the remains belong to his distant relative as soon as he learned about the find. "I'm sorry my mother and grandmother will never know what happened to Mary," he said sadly. Charles was five years old when his great-aunt left her family. He recalled that at that time his grandfather, Albert, had built a terrace in the backyard. "I don't know what my family was thinking about then," Sberna added. He recalled how he heard rumors about Albert's involvement in his wife's disappearance. The American responds very negatively about his great-uncle: "He didn't like children at all ... he was a mean man."
Teresa Rocco recalls the day when Albert announced his wife's departure in similar words: everyone was very surprised at Mary's sudden and very quiet escape, but Albert claimed that he knew about his wife's infidelities long before the separation. Rocco calls Albert a good man, loving his wife, and claims that no one even had the idea that he could hurt her: "I never thought that Mary just left ... But I never thought that Albert was involved in her disappearance . I always asked myself - did she really just leave? She was a good mother, he was a good father. I could not understand why she had never tried to contact her family. "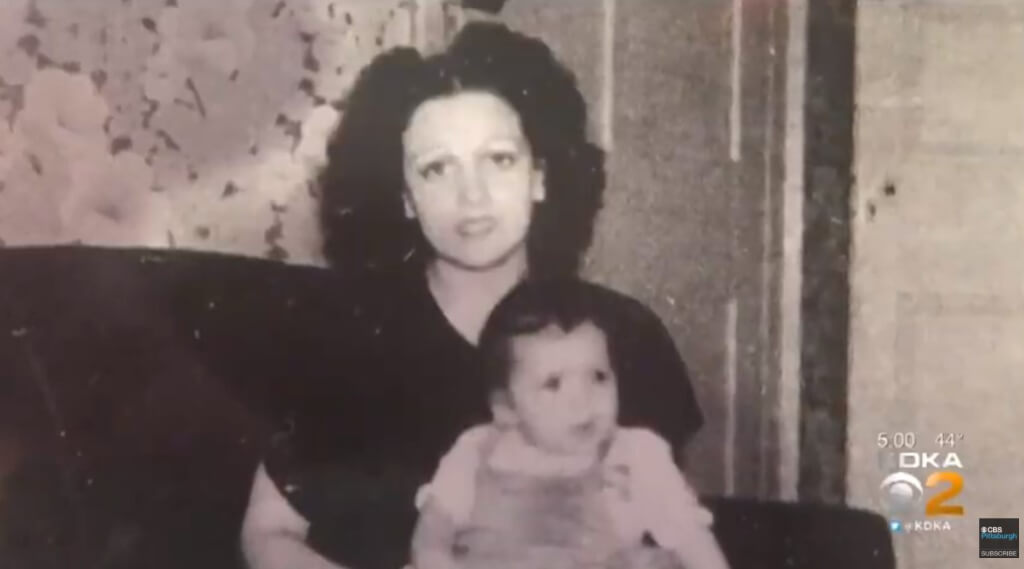 No one else left
Mary Arkyury's escape from home was left unattended by law enforcement agencies - no one thought to go to the police and write a statement about the disappearance of a woman who had left her husband. Relatives and friends only wondered how she could leave her two children without saying goodbye to them personally, without trying to contact. Mary's friends asked Albert if the ex-wife had left a new phone number, did not say where she would live. He could not answer their questions. After eight months, the acquaintances of the Arkury family were shocked by yet another news - Albert died in a car accident. His car at high speed rammed a brick wall of a Chevrolet dealership on Baum Boulevard in Pittsburgh. The police conducted an investigation and found out that the accident was not accidental - the car was operational, Albert was not drunk. What happened was more like suicide.
And after 54, in the house where Arquarie lived, human bones were found. Even before the results of DNA analysis, both the police and relatives of Mary were sure that the skeleton belonged to her. Rocco helped the detectives contact the goddaughter, daughter of Mary and Albert Donna. Found bones and Donna's DNA sample were sent to the University of North Texas for analysis. 21 February 2019 year, a year after the terrible discovery, the results of the examination confirmed the version of the investigation - the found remains belong to Mary Arkyuri.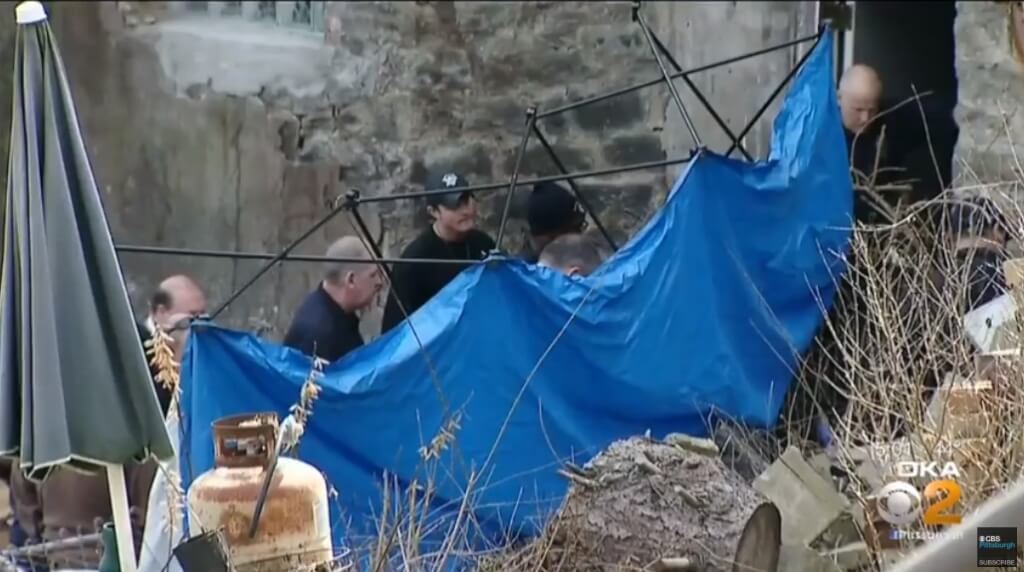 "I think Mary could tell her husband that she was going to leave him ... I don't know," suggests Rocco. - There could be a quarrel, which may have turned into a fight. Mary was a tiny fragile girl ... "She does not believe that the investigation will ever be able to establish how her friend died:" This is the end of the story. Just no one else. "
Charles Sberna sincerely hopes that someday he will learn the complete story of the disappearance of his great-aunt. "Something definitely happened," Sberna argues. - She was buried there ... maybe it was an accident, maybe they fought - I can not say for sure. I do not know if it will work out the details. Amazingly, investigators even found her. "
Indeed, the police do not know how Mary Arvey died. Due to the fact that the body lay in the backyard of the 54 house of the year, it is impossible to establish whether it was a murder or an accident. The only thing that investigators can ascertain for sure - the remains belonged to Mary Archrey. She never managed to get away from her husband.