The article has been automatically translated into English by Google Translate from Russian and has not been edited.
"Alla looks younger than you": Galkin was shamed for taking a picture with Pugacheva. A PHOTO
The network indicated that the Russian singer Alla Pugacheva looks younger than her husband, comedian Maxim Galkin, who is younger than her by 27 years.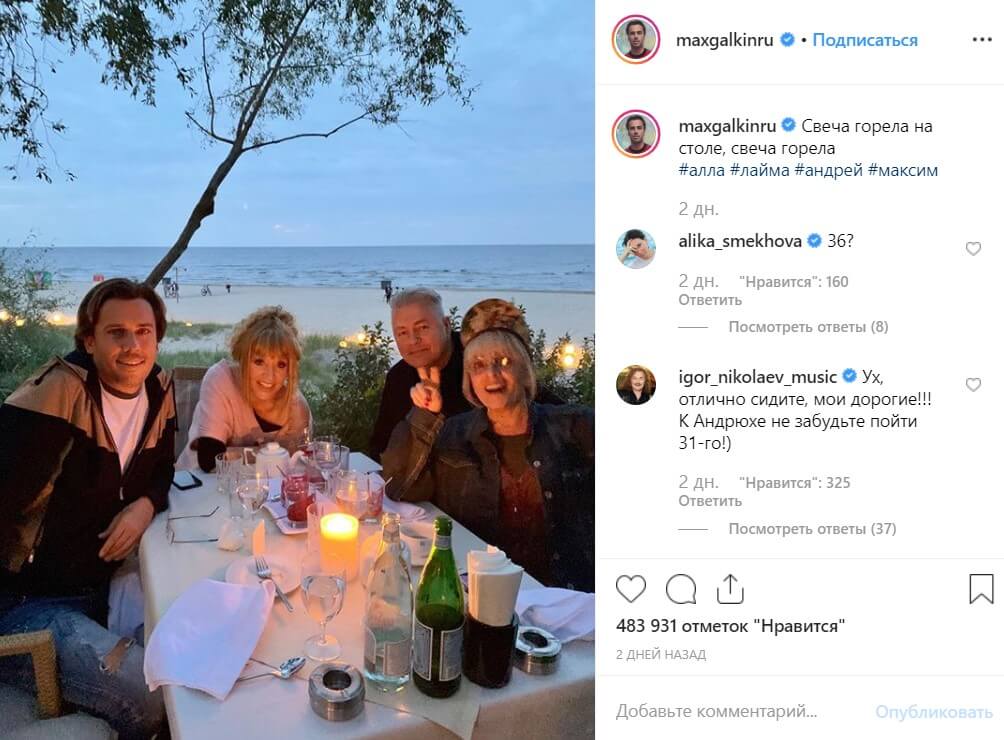 This was written in the comments under the new photo of Galkin in his Instagram, writes Obozrevatel. It depicts the comedian himself, Pugacheva, Laima Vaikule and her common-law husband Andrei Latkovsky.
"The candle was burning on the table, the candle was burning," he wrote the lines from the famous song under the photo.
On the subject: 'Although bald is still the most beloved': Pugacheva revealed the truth about the wig. VIDEO
The photo gathered a lot of enthusiastic comments, but some of Galkin's subscribers pointed to the appearance of Pugacheva.
"All are beautiful, but Alla Borisovna is the best", "Maxim, Alla looks younger than you. Cool, you are super-duper! "," Maxim, you are so young! Are you really interested in a company with such adults? After all, the age difference is palpable, "they wrote.