The article has been automatically translated into English by Google Translate from Russian and has not been edited.
'Where is childhood?': How the most beautiful twin girls in the world live
Every mother considers her baby the most beautiful. Remember how in childhood you were called a little sympathetic and kissed until blue in the face? Of course, not all parents express their feelings for children so zealously, but it happens.
In the case of twin girls Ava Marie and Leah Rose Clements, comments are superfluous. Their appearance is something unearthly, as if Adam and Eve descended from the heights of the Garden of Eden and tried their best to make the little ones love all of humanity, writes Videoboom.cc.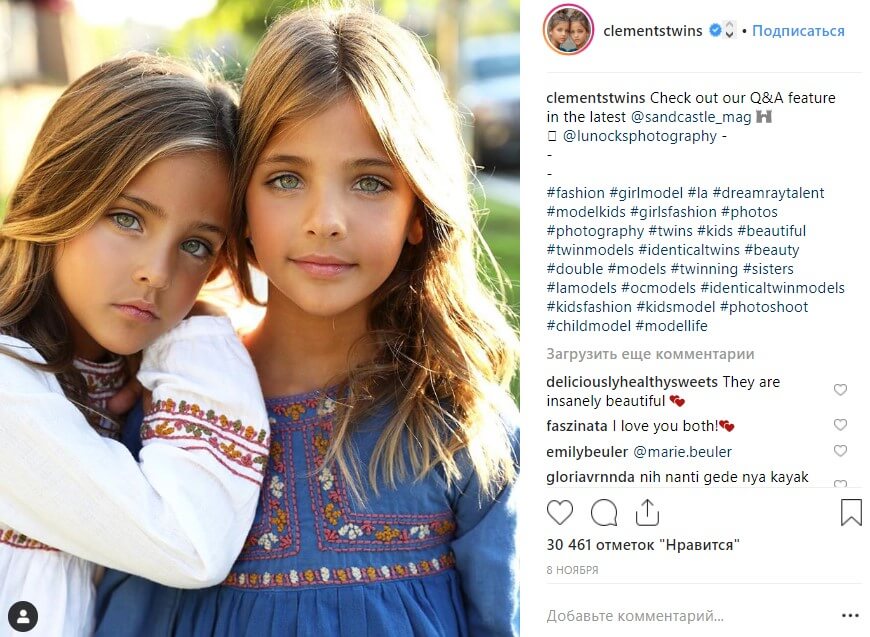 In front of the cameras from the cradle
It's clear that such a look could not do without sharks from the world of fashion. Ava and Leah were literally doomed to become famous. It was perfectly understood by their mother, Jacqui, who was on the move in time.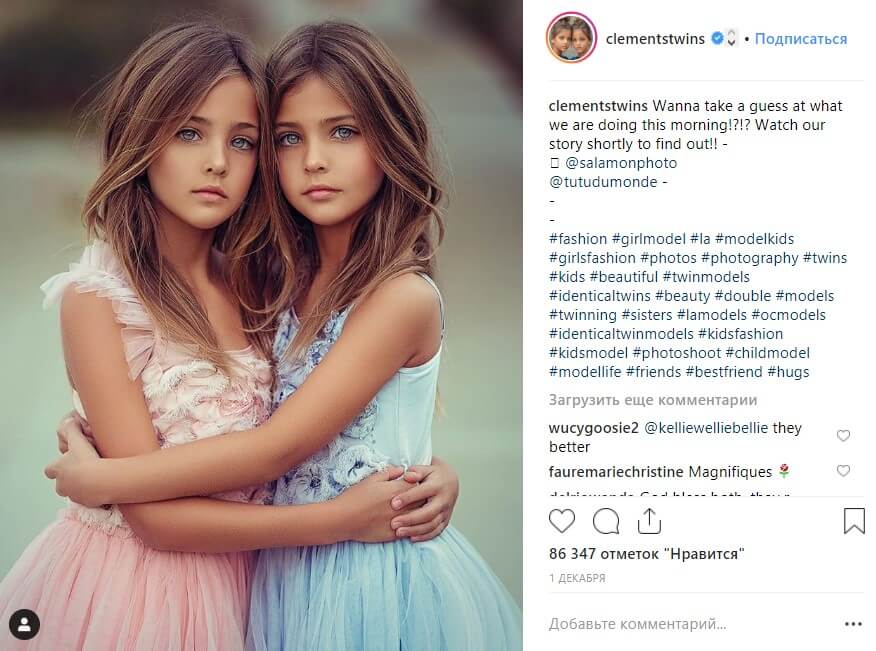 Identical Twins were born 7 July 2010 of the year. Their mother quickly realized how much money could be earned by exposing children. The first contract for shooting babies Clements Jacqui concluded when they were not even a year.
Magic numbers
The next stage of the modeling career of crumbs was the conquest of Instagram. Their mother believes in some kind of magic of numbers, so she made an account and put out photos of 7 daughters in July 2017, when they turned exactly 7 years.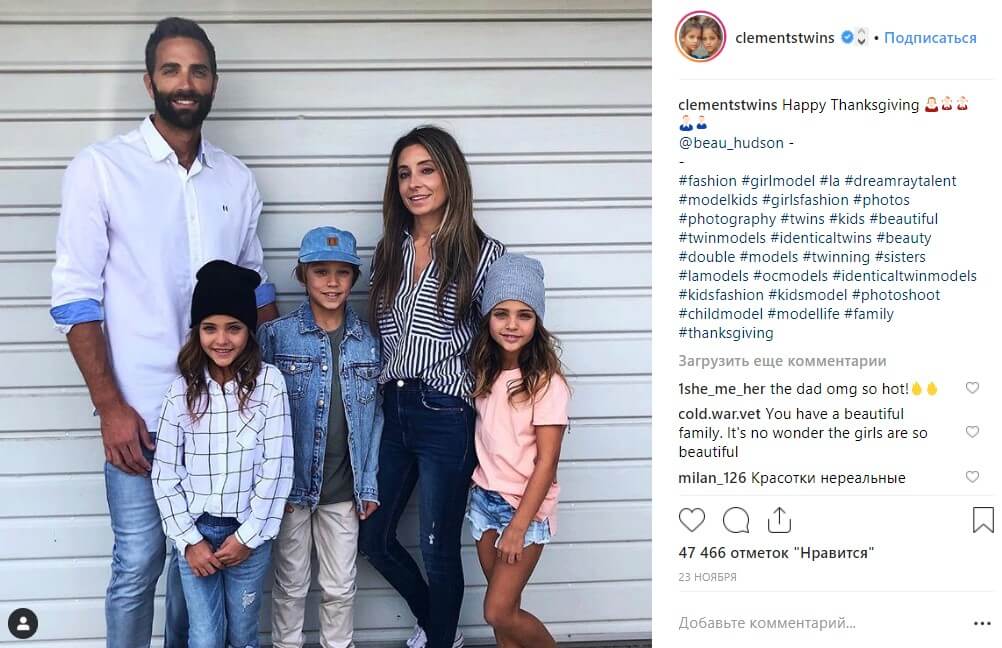 "This is my favorite number, and the girls were born on July 7," says Jacqui in his new blog.
By the way, being small models is not so easy. Nature-bestowed unearthly appearance of Ava Marie and Lee Rose is converted into money from contracts with model agencies for a reason.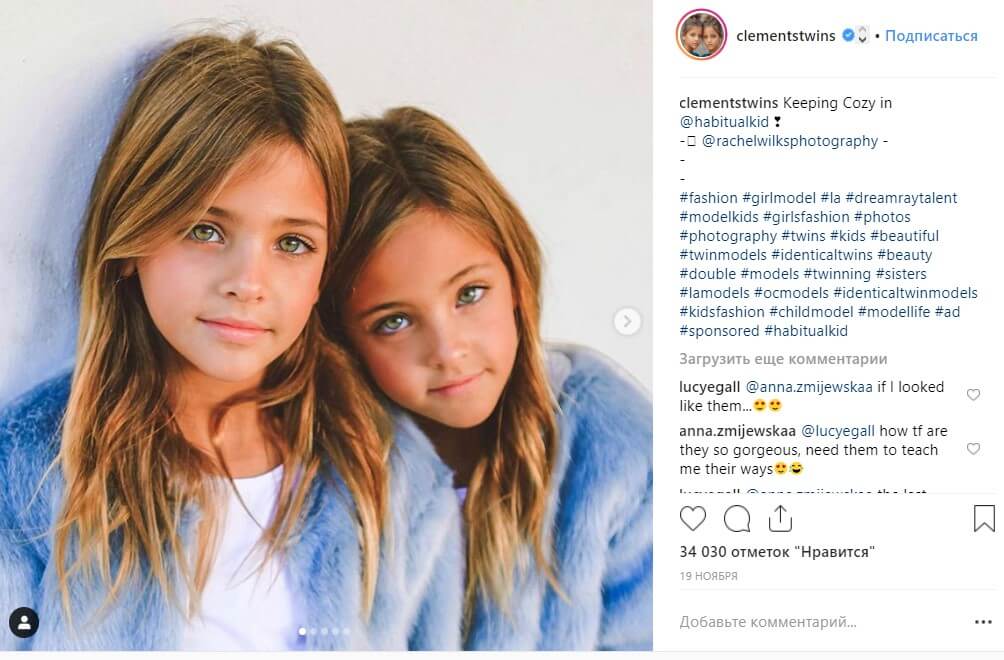 The present work
Girls chase every day, not giving time for innocent fun. They are engaged in dancing, daily attend the pool, perform gymnastic exercises. They are also forbidden to sweet, because in the photo they should be without a single drop of fat.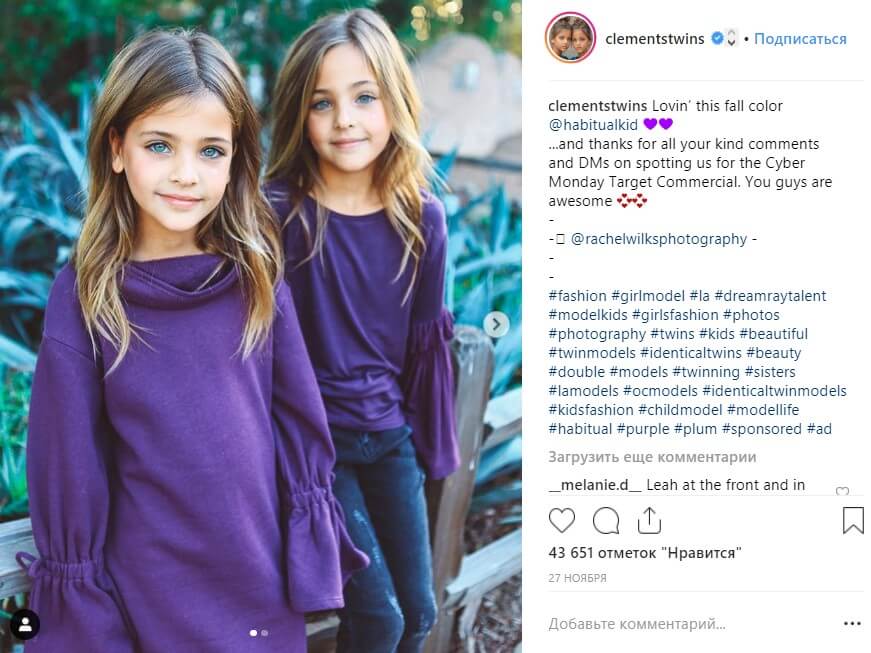 When the money flowed, the mother of Ava and Lee refused to work at all. And the woman had no time to do it. She constantly brings girls to the section, shooting and rehearsals, which are located in different parts of the city.
Mom's tired
The work on the twins' career, Jacques Clements, is extremely tedious. In her blog, the girls mother complains how difficult it is to find a professional photographer for the perfect portfolio of babies. "There are also problems with stylists, and even greedy model agencies huddle, paying meager commissions," the lady continues.
One instagram life of sisters Clements in social networks does not cost. In order to please the fans, they are recorded on camera and upload videos on Youtube.
Where is childhood?
Speaking of the fans of beautiful women, we note that there are quite a few people who do not approve of their mother's activities at all. Many Web users believe that Clements sisters are deprived of childhood. "Girls are being exploited! So it is impossible, "writes one girl. "They are very small, and their faces are disfiguring with tons of makeup," says another lady.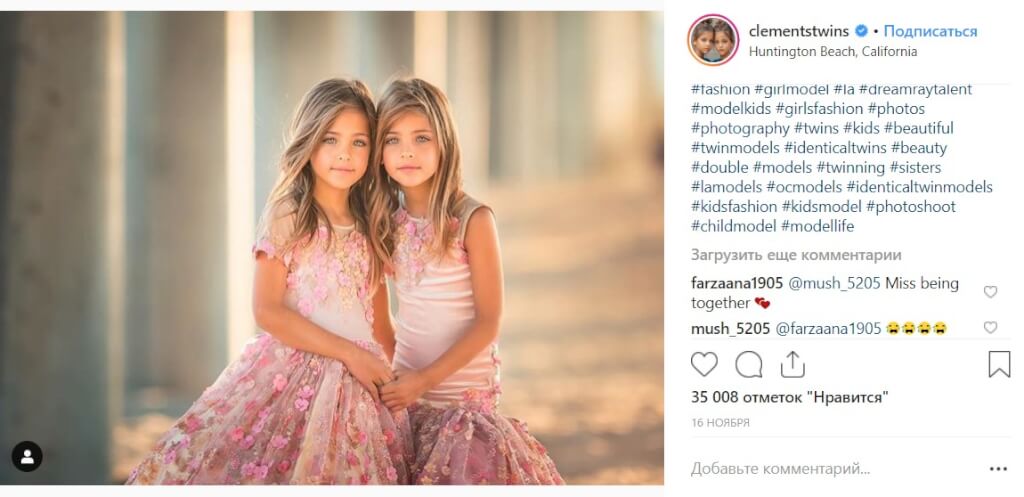 How happy the girls are, we can't judge. However, it can be said for sure that they cannot see normal childhood. Now the lives of Ava and Lee are wholly and completely owned by a society that will certainly want to see how beautifully they grow up.
What do you think about this? Is it all so bad in the twins or vice versa, they are full of chocolate?