The article has been automatically translated into English by Google Translate from Russian and has not been edited.
Emanuel Vitorgan, 80, touchingly congratulated his two-year-old daughter on her birthday
The actor showed atmospheric photos with Ethel and her mother, writes Deti.mail.ru.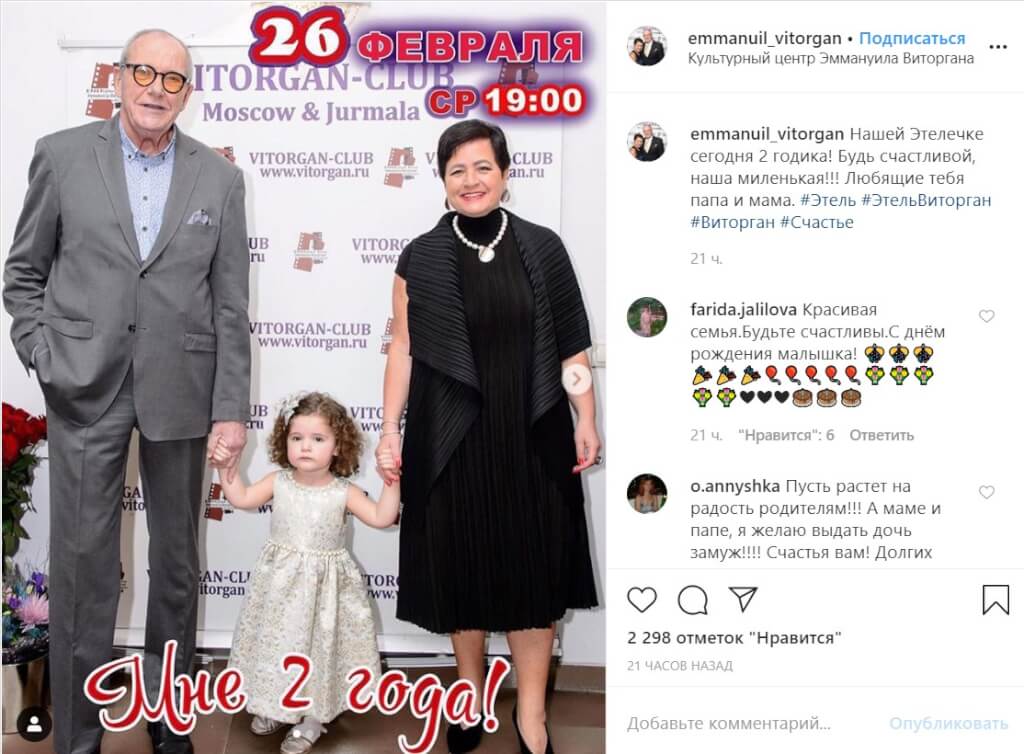 Ethel, the eldest daughter of 80-year-old Emanuel Vitorgan and 58-year-old Irina Mlodik, celebrated her birthday on February 26th. The girl is two years old. In honor of this event, the actor posted a gentle congratulation and family pictures on Instagram.
The fans of the artist and his relatives joined the congratulations with pleasure. Everyone wished them health and happiness.
"Beautiful family. Be happy! Happy birthday, baby "," The biggest and dearest little man for parents. Grow healthy and smart "," May this doll make you happy every day! " May it always be healthy! "," Princess "," You are incredibly lucky to be born in such a wonderful family! " You will certainly be happy! "," Congratulations to this charming curly girl, "they write in the comments.
On the subject: 'We will give children more than anyone in our whole life': the wife of 80-year-old Vitorgan put the haters in their place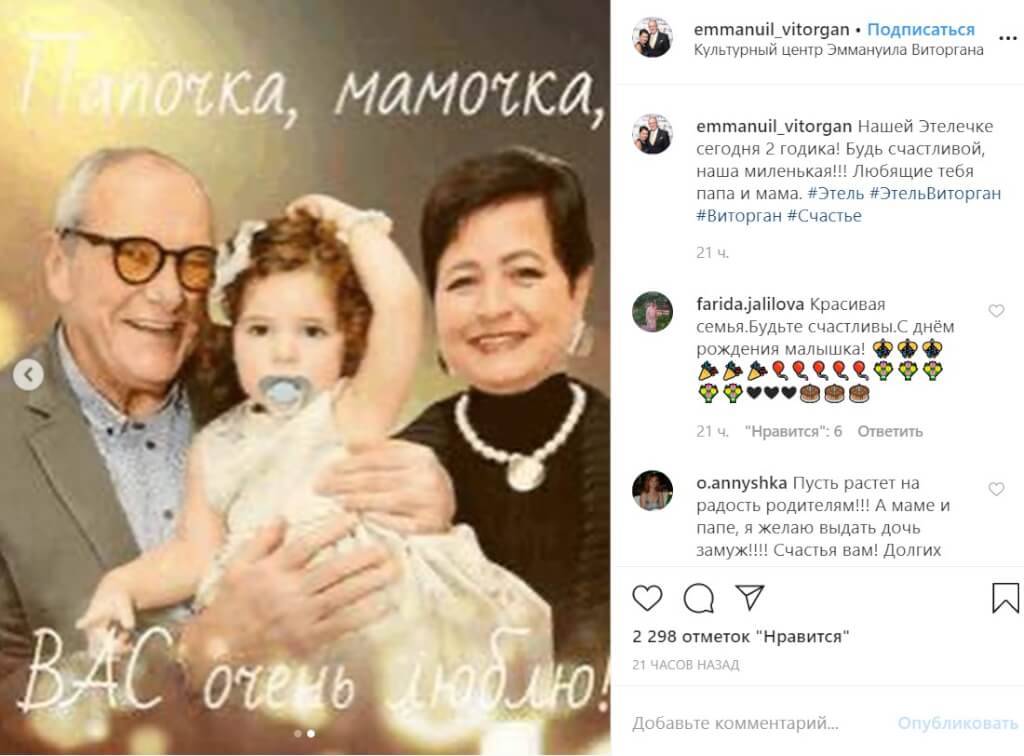 Recall Vitorgan and Mlodik raise two daughters. Ethel was born on February 26, 2018, and Clara was born in the summer of 2019. Spouses recently began to be published with their eldest daughter, and for five months Clara still prefer to protect from unnecessary attention.
Previously, the actor was married to Tamara Rumyantseva, from whom he has a daughter, Ksenia, and to actress Alla Balter, married to her son Maxim.