The article has been automatically translated into English by Google Translate from Russian and has not been edited.
Eight ingenious home ideas inspired by hotel interiors
Periodically spending the night in hotels, we usually pay attention to the interior and think about what we can use at home. Of course, there is no dispute about tastes, but still there are very successful solutions in hotels that should be transferred to our home interior, writes Delfi Dom Sad.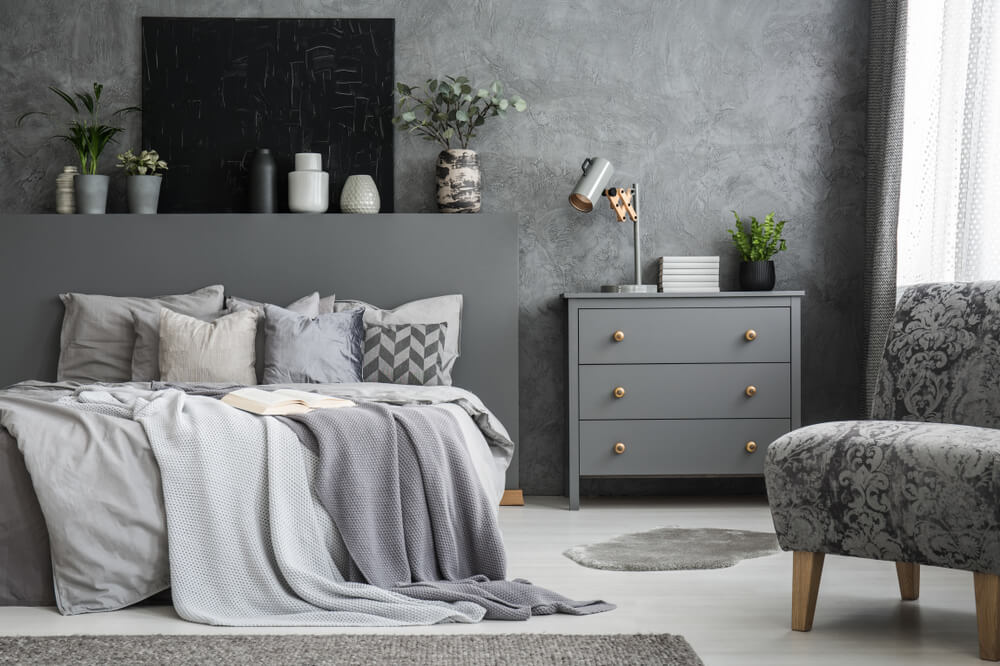 1. Extended headboard
This fashionable trend in recent years is especially common in hotels. You should not ignore it, as it is both practical and beautiful. The extended headboard can be as small as half a bed or very small. Either way, it increases the degree of comfort if you enjoy reading or watching movies in bed.
This interior element can be made of the same material as the bed itself. But there are also soft headboards using leather and fur. If the headboard is hard and uncomfortable, you can supplement it with decorative pillows. It is very easy to create such a headboard with your own hands: just sew a board of a suitable size with cloth or other material.
2. Comfortable chair
Most often, in addition to a very soft bed, each room has a comfortable armchair. Why not borrow this idea for your own bedroom? By the way, do not think that the style of the chair must necessarily match your sofa. It is enough if it fits into your interior by itself. Fortunately, the choice of seats is now great. You can choose a very comfortable armchair upholstered in velvet, cotton or corduroy.
3. Maximum light
You will rarely find hotel rooms where there is not enough light. Hotel guests usually enjoy opening the curtains and enjoying the sunshine in the morning. Of course, you should not completely abandon the curtains. But it is better to avoid dark and dense curtains that deprive you of a beautiful view from the window.
If you prefer blinds, it is best to choose one that does not interfere with the sunlight in the morning. Another tip: it is better not to buy colorful curtains that distort natural light.
On the subject: Objects that produce poverty, even with expensive interior
4. Correct bedspread
The bedspread on your bed plays a very important role in interior design. In addition, an elegant bedspread can advantageously hide some defects. For example, if you have not had time to properly make your bed after sleeping. And if you live in a studio-type apartment, the bed is certainly used to sit on it. So you cannot do without a beautiful bedspread.
5. More pillows
As a rule, there are more pillows in hotel rooms than is formally necessary. The fact is that they are used for decorative purposes. For example, the bed can be decorated with two large and two small pillows of a different color. Make sure the colors are consistent. The same idea can be used to decorate a sofa in a living room.
6. Adjustable lighting
If you have too dark rooms at home, and when you turn on a conventional lamp, there is too much light, use adjustable lighting, which is often found in hotels. This is a great advantage because you can dim the light as needed.
7. Stylish lamps
Hotel rooms often use bedside lamps that either sit on bedside tables or are attached to the walls on either side of the bed. The main thing is that the light is not too bright, and the lampshade matches the overall interior design. The ideal solution is adjustable lamps that can be rotated, removed, put in another place.
On the subject: Apartment for a lady: an interior that emphasizes your femininity
8. Important little things
Sometimes a hotel room is decorated so elegantly that you want to stay there forever. However, maintaining style, cleanliness and order takes a lot of effort.
If you want to achieve that same cozy feeling in your home, use all sorts of stylish design elements. For example, in the bathroom, you can put a metal dish on the shelf, which will store a glass of toothbrushes or cosmetics.
Don't forget that the best rooms always have flowers, including artificial ones. It is desirable that fresh or quality artificial flowers are present in your home.
Another important detail: good rooms always smell good. Do not forget to ventilate the apartment often. It is also worth considering scented candles and sticks, or DIY air fresheners.