The article has been automatically translated into English by Google Translate from Russian and has not been edited.
7 fashionable mistakes that only Russian women make
These things lower the fashionable degree, the newspaper writes. Wday.ru. Remember and do not repeat!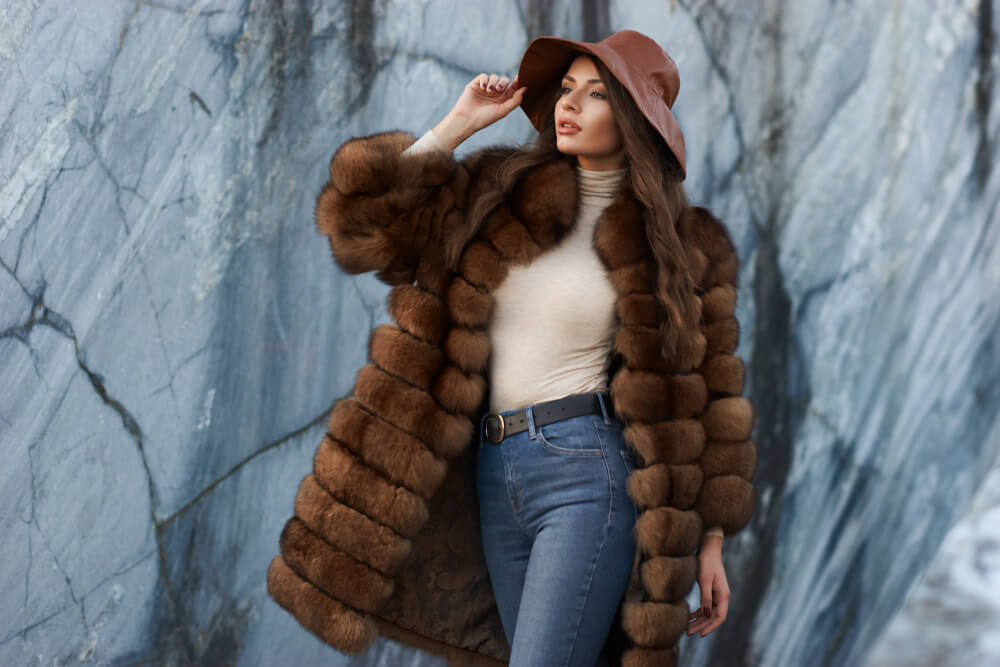 One can argue endlessly that the Russians distinguish their own special style. And indeed it is. We wear furs, despite the eco-friendly trends in the world, we walk on stilettos in ice and in uggs - in slush. But there are absurdities that even the phrase "Russian style" cannot be justified. What fashion mistakes do girls from Russia make?
Fur coat and hairpins
Do you want a fur coat? Wear it! Feel free to combine glamourous models with long pile fur or classic fur coats-gowns with jeans, rough boots or boots with a wide top. Just try to shift the emphasis from "expensive-rich" to casual. So you will not turn into a "noblewoman Morozova" with a picture of Vasily Surikov.
Thin tights in the cold
It is easy to recognize our compatriots in winter by their "bare" legs in thin tights under winter clothes. If outerwear does not cover the legs up to the shoes, it is not only cold, but also not stylish. Thin transparent tights do not save the situation. They seem to be gone. What to choose? Pants or tight opaque tights with a midi skirt! The "close legs" trend is very helpful in our latitudes. Hurry up to evaluate the benefits!
On the subject: Save your favorite sweater: how to get rid of stains on woolen clothes
Scarf tucked inside outerwear
A scarf - not only for warmth, but also for beauty! Long scarves, fashionable today, make the silhouette slimmer due to the contrast vertical created. Current models are long enough to wrap the neck and leave loose ends. Of course, such scarves are worn over the coat, without tucking in. Remember: the era of scanty scarves complete with hats is a thing of the past.
Hat with pompom
Hats are our everything! In the cold winter, you cannot do without them. If you want a stylish look, think about what kind of headdress the coat, fur coat or down jacket will go with. Not a single "beanie" hat! Hats with baby pom-poms are not relevant. They make the image infantile and curious. A beret or turban supports the trend of glamor and intellectual fashion. The hat is impressive, but in our area it is too cold and not always appropriate.
Coat Above Knee
Outdated models of coats and down jackets are fitted and palm up above the knee. They are still actively produced, sold and worn. But we keep up with the times. And if you want to nostalgia - on the fashion stage, coats that came from the 1980s. Loose A-line, fur collars and cuffs, even a long belt is possible. This is a retro alternative to classic fur coats and coats in cold climates. Midi length and light oversize - a sign of the coat of sample 2020. Do not forget about it!
Outdated shoes
Good shoes are the key to health! And modern shoes are the key to a stylish look. If you choose high-soled shoes with a non-slip tread, protect yourself from unwanted falls and fractures. No need to suffer from high heels in ice or wear ugg boots in any weather.
On the subject: Stylish and warm outerwear that can be replaced with real fur
Smart down jacket
For some reason, Russian girls do not want to accept the obvious: a down jacket is a sports jacket. All attempts to turn it into elegant clothes are doomed to failure. Close-fitting models, rhinestones and jewelry only harm the image. A down jacket is an element of sports style. But there is a life hack: to create an interesting image, you can combine a down jacket with elegant classic things. With those that we used to wear with a fur coat. Midi skirts, wool and tweed trousers, business suits and trendy shoes will bring your look to a completely different level.