The article has been automatically translated into English by Google Translate from Russian and has not been edited.
7-year-old girl from a Russian orphanage conquers the best catwalks of the world and creates her own clothing line
'22.12.2018'
Source: TVNZ
Seven years ago, in a distant Siberia, a girl was born, who was named Zoya. However, she now lives in Zainsk and is preparing to present her collection of clothes at the fashion week in the capital of Russia at the end of March 2019.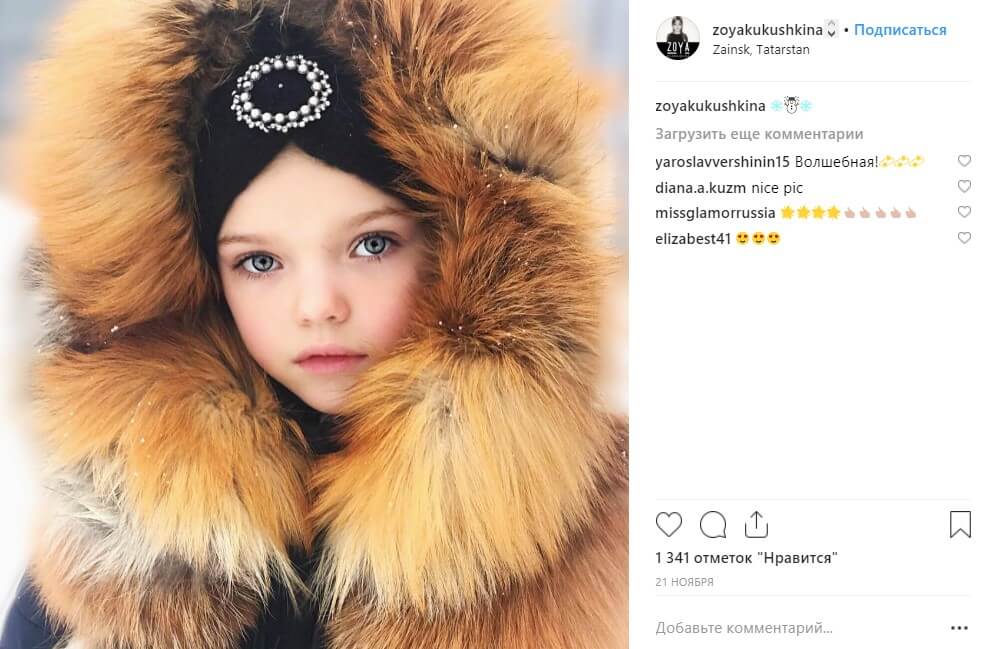 Correspondent "KP-Kazan" contacted the girl's mother, Tatyana, and found out how it happened that at such a young age, Zoya became a popular model, the face of a luxury European brand, the muse of the union of mothers of children's models and the designer. And most importantly, how she came to the fact that she was going to give all the money from selling her own brand of clothes to help orphans.
Life in Siberia
Zoya was born in Siberia, but soon came to the local orphanage. When the girl was three years old, one of the charity funds helped her to remove the video form.
- Zoya loves to pose and often turns around the mirror. Zoya is a smart girl beyond her years, - said the voiceover, while in the frame a little blonde gently rocked the doll in her arms.
It was this video that Tatyana, who lived with her husband in Zainsk, came across on the Internet. She fell in love with the girl at first sight and on the same day turned to the guardianship authorities. I received a list of documents required for adoption, and the woman quickly collected them. Only after that did she learn that Zoya was not an easy child.
- I was informed that Zoya is in a specialized orphanage. There are no people willing to take her away, because she has health problems. The woman at the other end of the tube called quite serious diagnoses, and I, frightened, hung up, "says Tatiana.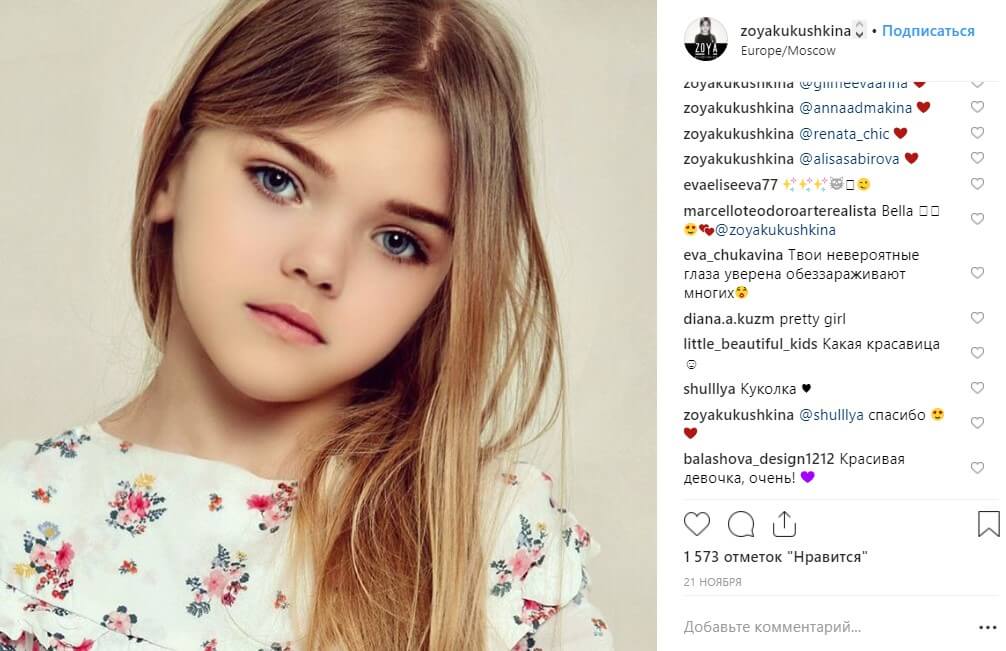 After that, there was a long week, during which the family decided what to do. In the end, correspondence love for Zoya defeated all fears, but it was too late - the girl was adopted and taken to Moscow.
Moving to Tatarstan
- My grief knew no bounds. All the time I imagined how we all live happily together. Out of despair, I sobbed and called all the numbers listed in Zoya's video profile. I literally howled into the phone and scolded everyone. I had a clear understanding that we do not need anyone except this girl, - Tatiana continues her story.
However, through 1,5 weeks a miracle happened. That day, Tatiana was called and told that Zoya was returned back. Her husband, without losing time, flew for the girl. Within a few days they were at home.
- I met them at the airport. My husband pointed his finger at me to Zoya, and she ran to meet me shouting "Mom!".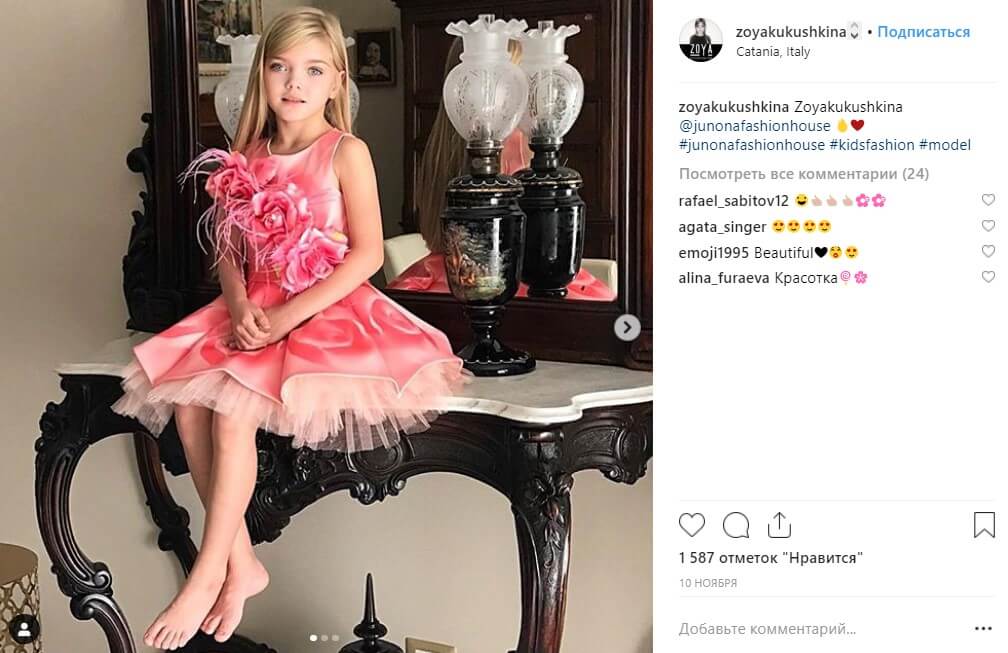 The path to the modeling business
- People around always paid attention to Zoya. Every day, more and more often they began to ask me questions about whether I would like to shoot it for a magazine, advertisement or cinema, - our interlocutor admits.
Once Tatiana and Zoya were walking through a shopping center in Moscow. At some point, a man with a camera approached them and asked permission to take a couple of pictures. Then he invited them to a test shoot. On the Internet, Tatyana found out that this man is a model scout Alexei Vasiliev.
- It was he who opened the world to Olga Kurylenko and Irina Shayk. He was one of the first to work with Natasha Vodianova, - the woman notes.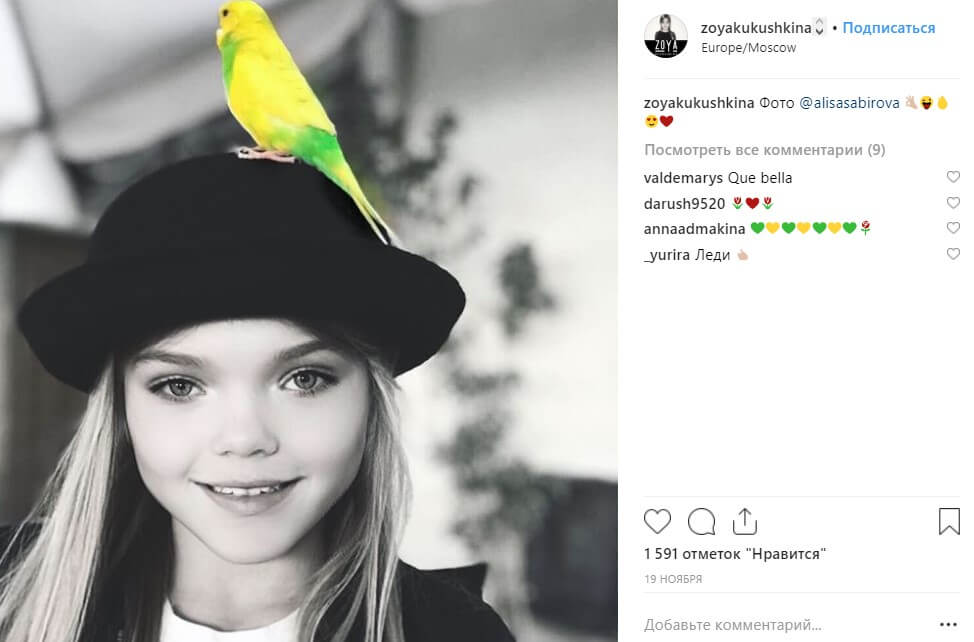 After this meeting and the subsequent shooting, the parents decided to post their daughter's photos more often in social networks. Soon, the girl began to invite designers to participate in various shows.
- I saw how my baby confidently steps on the catwalk. I saw how her eyes shone and how the audience applauded her. To my surprise, I realized that we are moving in the right direction.
Further, as they say, more: the best Moscow photographers, various projects, advertisements and more and more new shows. Very soon, Zoe became the face of a luxury European brand.
- We treat modeling as a favorite hobby, which brings great pleasure to Zoya, the opportunity to travel and meet different wonderful people, - Tatiana sums up.
Charity
Zoya, like no one else, knows how thorny is the path to happiness and love. That is why she asked her mother to help her somehow simplify the life of orphans.
-Then Zoya and I started creating her own collection of clothes under the Zoyakukushkina brand. All proceeds from its sale will be used to create video profiles for orphans, which are filmed by the Change One Life Foundation.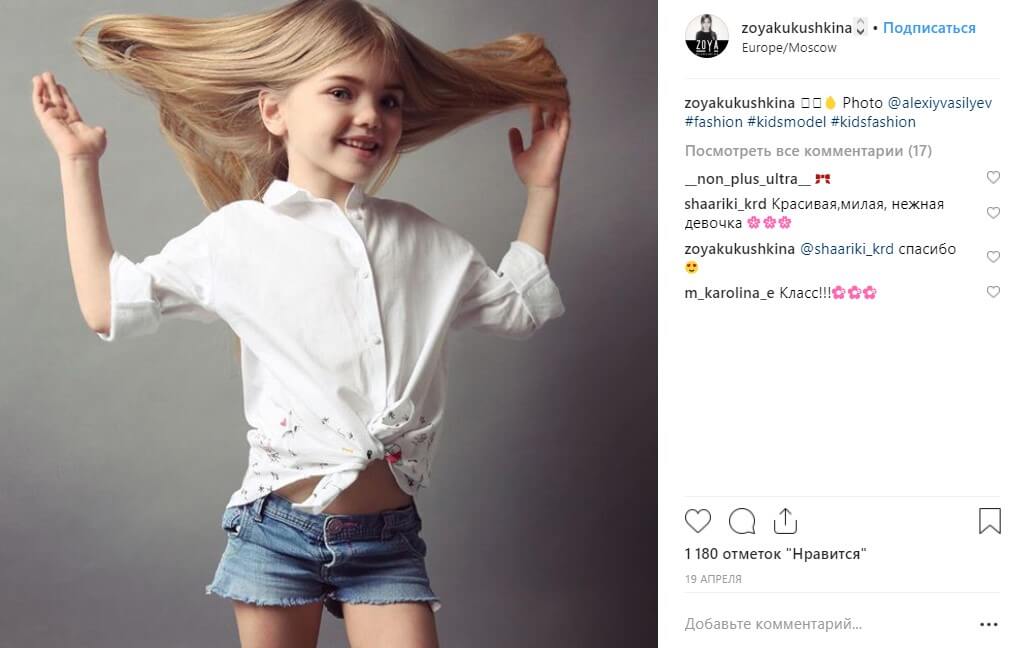 The clothing show will be held on 31 next March in Moscow as part of the New Fashion Fashion Week.