The article has been automatically translated into English by Google Translate from Russian and has not been edited.
Agutin's 50 anniversary: ​​a bright party, a huge cake and congratulations from Trump. A PHOTO
16 July, the famous Russian singer and composer Leonid Agutin vividly celebrated his 50 anniversary. From early in the morning the artist was congratulated on his anniversary by numerous fans, relatives and friends. The presidents of Russia and the United States, Vladimir Putin and Donald Trump, who joined the meeting on that day, also joined the congratulations.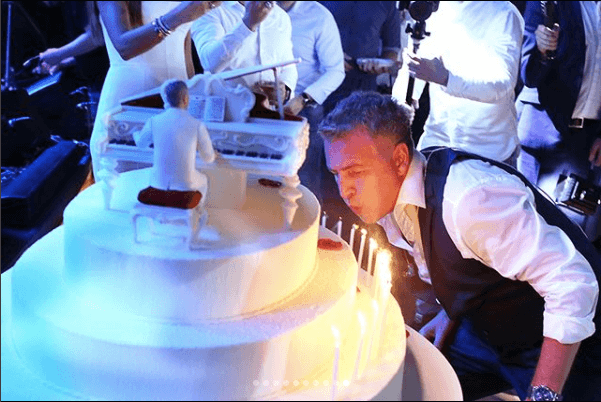 The musician spoke about congratulations from heads of state in his Instagram.
"Both presidents congratulated me. An official telegram was sent by Vladimir Putin, and Donald Trump conveyed his congratulations, wishing me to continue making great music, while he will make America great again. They were also awarded the Order of Friendship for all sorts of merits and cultural contributions. Thanks to Dmitry Peskov, Tatiana Navka and, of course, both presidents, for their time, attention and respect for my modest person! " - wrote Agutin.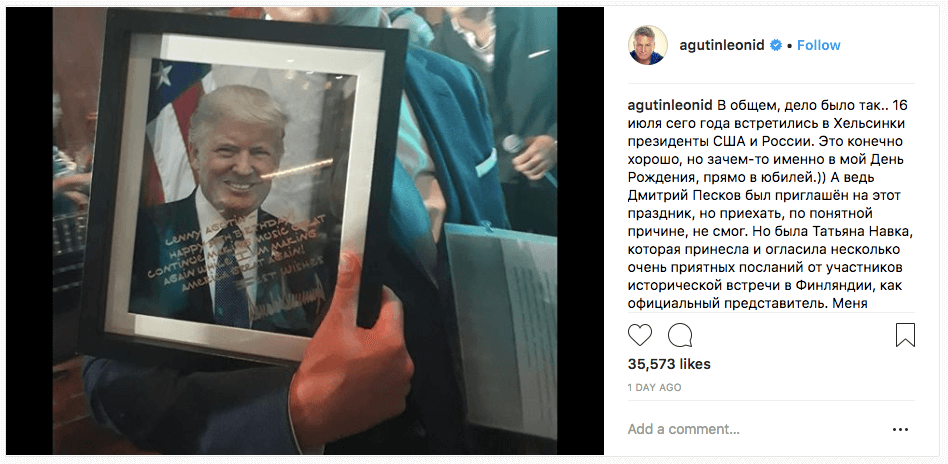 He added that the press secretary of the head of Russia Dmitry Peskov was invited to a party in honor of his birthday, but could not come because of the meeting of the presidents of Russia and the United States.
The artist also posted photos and videos from the celebration on the social network, including photos with friends, as well as touching pictures with his wife Angelica Varum. He admitted that his anniversary was celebrated for several days.