The article has been automatically translated into English by Google Translate from Russian and has not been edited.
5 most dangerous beauty products that advertised stars
American researchers have come to a disappointing conclusion this year: 71% of celebrities advertise harmful drinks and 80,8% - fast food. The rest are suspicious pills and cosmetics.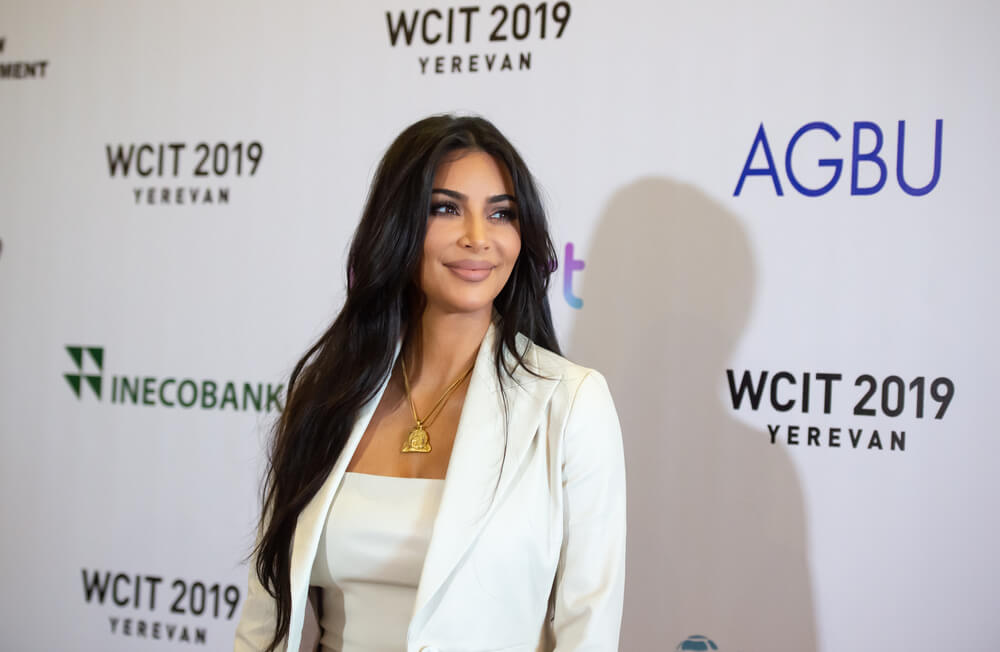 Kylie Jenner and the palette of shadows
Kylie Jenner is no stranger: her cosmetics are constantly criticized (at the same time, the demand for her does not fall). But one thing is too high a price for some products, another is painful sensations when applying shadows. The Royal Peach Palette writes Lady.mail.ru.
Released early last year, the set offered not only bright shades, but also pleasant fruit flavors. True, the naturalness of their origin is a big question. Given that many customers complained of a headache, there were still untested chemicals in the composition.
Kim Kardashian and Maternity Pills
Tablets from the morning vomiting reality star tried to drag into your Instagram several times in different years, but each time deleted posts. The problem is that all the drugs that Kim allegedly helped to feel better during her two pregnancies, received a low expert assessment of doctors. In reputable medical publications it was reported that the studies that the manufacturers of tablets expose for the ultimate truth are very suspicious: many names and dates do not converge. Causes questions and structure: pyridoxine and doxylamine can cause defects in the development of the fetus.
Another high-profile advertising story from the life of Kardashian is associated with QuickTrim slimming products (these are pills, vitamins, and drinks). Celebrity claimed that her figure was obtained through the use of this complex, while in 2012, the entire line was not officially banned in Australia, citing its harm to the body.
Niki Minaj and detox tea
Mate wonder tea Mate Fit singer Niki Minaj advertises everywhere, including in the infamous Anaconda music video. In posts on social networks, the singer admits that it is with his help that she manages to keep herself in shape and properly clean the stomach.
The same drink is successfully promoted by the Kardashian sisters, so one can only guess how much money the brand invests in advertising, but forgets to invest in quality. So, many doctors are seriously concerned about the popularity of such detox-fluids, they often include senna grass, which, with frequent use, causes serious problems with digestion.
Anya Semenovich and pills for men
Sin was not to take advantage of the sexuality of Ani Semenovich and not to offer her an advertisement for dietary supplements that increase potency. They didn't stint on the commercial: director Marius Weisberg, famous for the film "Love in the City", wrote it down, and the actor Pavel Derevyanko acted as a partner to Ani.
True, a powerful support group did not protect the brand from further problems. In 2015, Rospotrebnadzor banned the registration of tablets, citing the fact that they include tadalafil, a drug that, by definition, should not be a dietary supplement.
Jessica Alba and sunscreen
In 2012, the actress created The Honest Company - a company that produces environmental household chemicals, the company gradually grew and began to produce diapers, soap, food and cosmetics. But now which year buyers complain about the quality of products. In the 2015 year, a complaint was filed against sunscreens - it was claimed that they did not protect from the sun at all.
Later, the critic touched jars with baby food. It turned out that sodium selenite and calcium pantothenate are included in the composition, which are considered harmful to the human body and cannot be called natural.