The article has been automatically translated into English by Google Translate from Russian and has not been edited.
Five American Cooking Websites That Will Inspire You to Improve Your English
A foreign language is rarely anyone who can learn for the sake of the foreign language itself. It is much easier to pull up the same English for a specific purpose or hobby - that which inspires in any language. Julia Chirgin loves to cook, and she advises the English-speaking food resources she uses. Perhaps for culinary and language practice, they will be useful to you.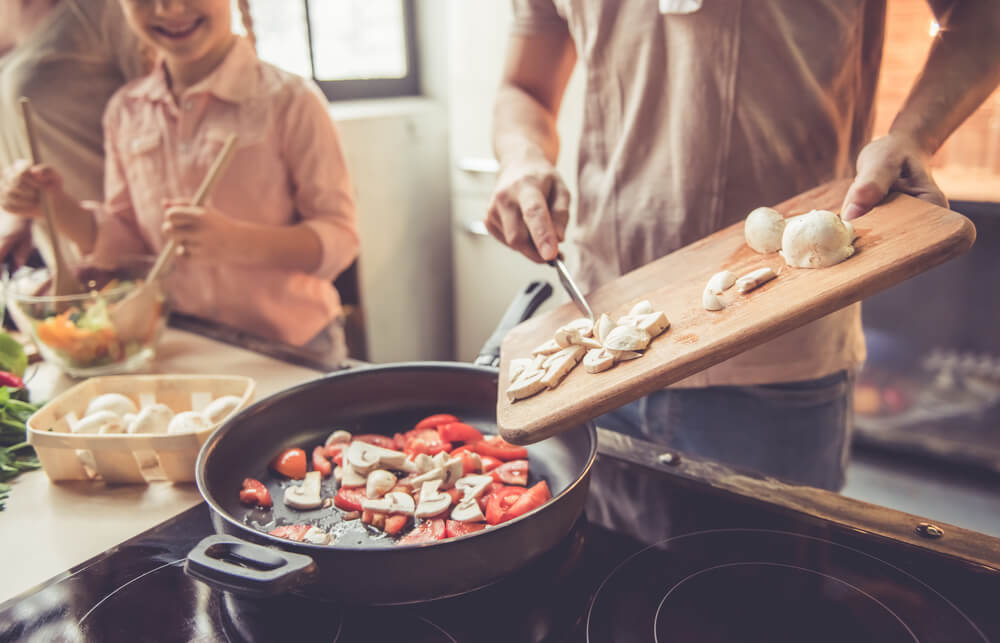 To say that I like to cook is to greatly underestimate, writes Julia for Skyeng magazine. When I want to know what's going on in the kitchen of professional chefs, looking for a new recipe for something with blueberries, lemon zest and basil, or researching popular culinary techniques and techniques (including restaurants that use them), I usually turn to the following: resources. They will be useful for those who want to improve their knowledge of "culinary" English, are interested in cooking from seasonal products, and are open to new things in the kitchen. In general, a short course "everything for food".
This is a cool site for Deb Perelman who lives in New York. Deb has a wonderful style, an excellent sense of humor and recipes for fairly simple but very tasty dishes. What is the "Overwhelmingly Beautiful Cucumber and Avocado Salad" worth (my free translation). Zest - a section of the site dedicated to seasonal ingredients. If I don't know what to cook for dinner, I turn to Deb.
This is a magazine and, accordingly, its website (Condé Nast group). Always very attractive photos (migrating from the magazine to the site and vice versa), recipes of dishes of varying degrees of complexity. Nice division into sections. "Healthy (relatively) recipes", articles about chefs and restaurants, annual nominations. The Basically section has recently appeared, detailing the basic ingredients and culinary technologies. Very helpful for beginner cooks.
This is a real kitchen laboratory founded by enthusiasts. The site is built very conveniently: the first menu is divided into topics / main ingredients, the second - into various techniques and cooking methods, then - just interesting information (history, methods of cooking eggs, etc.). Excellent, detailed, step-by-step instructions, life hacks and explanations. If I want to try a new recipe, I always look to see if there's anything on Serious Eats.
The author of the blog is a professional cook and a writer. He lives in France, spreads both American and French traditional recipes, and he does it with such a soul that he immediately wants to cook everything and immediately. The menu with recipes is divided into visually pleasing categories, each of them with a picture. David, like Deb, I often come in search of dessert.
American classics. Recipes from famous chefs, time-tested. My favorite section that always inspires exploits is What to Cook This Week. Minus - the site is available only by subscription. A subscription costs just five dollars. There is also an application that is very convenient in those moments when you are standing at the stove, only the little finger of unsprayed fingers on your hand, and you need to look at the recipe.
To learn English by ear is easier than it is now, sign up for Skyeng online English. Teachers will give you only those materials that will hook you, and in the interactive classroom you will never get bored, as sometimes happens with paper textbooks. Bon appetit (and English)!