The article has been automatically translated into English by Google Translate from Russian and has not been edited.
40+ РѕРЅР »Р ° Р№РЅ-РєСѓСЂСЃРѕРІ РЅР ° Р» СЋР ± РѕР№ РІРєСѓСЃ, РѕС'РєСЂС ‹РІС € РёС ... Р ± еспл Р ° С'РЅС ‹Р№ РґРѕСЏС …С… С
Often there is not enough time or money for self-education. If you want, then you can still somehow find the time, but with finances it's more difficult. Currently, there is an opportunity to expand your horizons for free. Online platforms that used to be paid provided free access to their educational resources. Adme.ru shares useful links and bonus resources that were free before.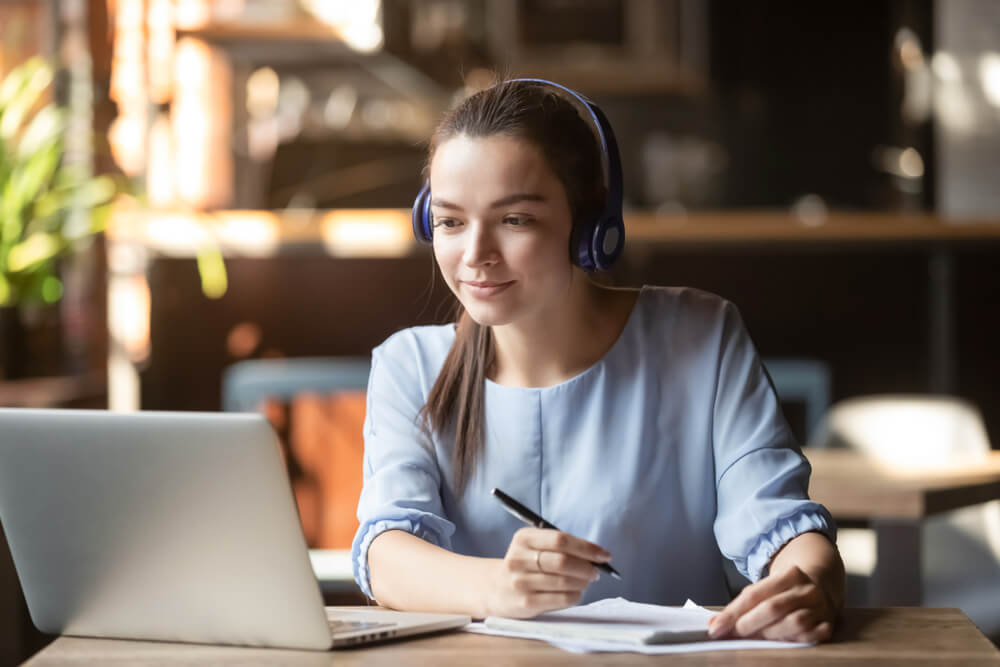 1. School sciences
Uchi.ru - An interactive educational online platform provides temporary free tuition.
01 Mathematics - A math learning project that provides free access to all schools.
Algorithm - A distance learning program for schoolchildren in computer science and programming.
Domestika - Creativity courses for children in English.
Teacher Method - English language courses from scratch, free until May 1.
Busuu - learning foreign languages. Free for children from 5 to 14 years.
Microsoft - Until June, free online tuition for all students and their teachers with a valid Office 365 account.
foxford - so that students do not lose time and continue to study, the portal opened free access to all paid courses in the basic school curriculum.
Skills4u - A training platform for the rapid formation of skills, free until April 15.
Education - Webinars in English from the publisher "Education".
2. Business, analytics, marketing, management
Colleagues - conference on digital marketing. Conference materials are in the public domain.
Edunano - technological entrepreneurship, free courses are available until April 10th.
Maxim Ilyakhov - course "Text and money."
University - courses of remote digital professions, free of charge until March 31.
OWOX - the service has opened access to the video of all its conferences: Analyze, GoAnalytics, Ecommerce.
Netology - A library of mini courses on marketing and management. You need to register on the platform, select one of the courses and enter the STAYHOME promo code.
On the subject: How I spent two weeks in coronavirus quarantine: personal experience and tips
3. Culturology
Synchronization - An online course "History of Art in 10 Masterpieces."
Read your city - The course begins on March 30. This is a unique local history course, authored by Helga Pataki - local historian, children's writer, guide, director (Universarium online platform). If you missed the start of the course, you can join and listen to it later.
Contemporary Russian art - The beginning of the course is also March 30th. If you do not have time, you can join in the process (online platform Universarium).
Alpina.Books - e-books on a variety of topics. You need to register on the site and enter the promotional code GIFT_STAYHOME.
The Kizhi Museum - The museum-reserve conducts online broadcasts, publishes video tours, distance master classes and a host of other interesting materials.
Art dialogue - The magazine of the Moscow Museum of Modern Art has opened free access to PDF versions of its issues over the past year.
4. Students, professionals and everyone
Key Physics Ideas - On April 6, a course starts for those who are interested in how the Universe is arranged, who want to understand such a science as physics. Students, schoolchildren and anyone with any level of knowledge of physics are invited (Universarium online platform).
Effective communication in the work environment - beginning of the course on April 1, students can get 2 credits in the offset for taking the course (online platform "Open Education").
Coursera - An educational platform that prefers to work with educational institutions. Ask your teacher to register for the program until July 31, and after that you will get access to numerous courses and lectures.
Philosophy: the art of creating problems - beginning of the course on March 30. The course discusses key ideas in the history of philosophy from antiquity to the present day.
Advance - Until April 1, various online courses are openly available: from English to choosing a profession and changing jobs.
5. Design, computer graphics, programming
Skillshare - photography, art, illustration, graphic design and more.
Contented - A practical course on creating sites and launching projects.
Bang bang education - Design library, 46 courses until April 17 are available free of charge to everyone.
Geekbrains - courses in areas such as programming and web design.
6. Foreign language
British Council - Free open online English courses.
Future learn - This course will help you master the language skills necessary for passing an interview in English and finding a job.
Future learn - You can join the study of the Norwegian language for free. But you will have to pay for a certificate.
St. Petersburg State University - training Turkish и Persian languages.
7. Creativity, hobbies, psychology, meditation
enter class - drawing lessons.
Kalacheva School - free painting workshops.
Home Studio - On April 27, a video course on creating animated films will begin on the Universarium site.
Cooking in Russian - April 13 will begin a course in Russian traditional cuisine.
Introduction to Awareness Practices - The course begins on April 20. It is aimed at developing the skills of managing your attention, thinking, emotions and behavior.
Headspace - 3 months of free access to meditation services (in English, Portuguese, German, French, Spanish).
Smart Reading Library - open access to books on psychology and self-development.
On the subject: For health and mood: the best online resources for playing sports at home
bonus
Code.org - A portal with courses in computer science and programming in Russian and English.
Maxim Moshkov's Library - You can read and download works of domestic and world literature.
Konstantin Polyakov website - Future and current programmers, computer science lovers, pay attention to the website of the teacher at St. Petersburg State Technical University.
Post Science - A useful educational resource for all ages.
Langmaster - Online foreign language courses.
Step - Online courses from leading universities and companies of the country.
And what courses do you study at your leisure?