The article has been automatically translated into English by Google Translate from Russian and has not been edited.
35+ free online courses that teach new and diversify tedious quarantine
According to statistics, in 2019, 50% of students in various higher education institutions completed at least one online course. A huge number of sites offer the opportunity to engage where we are convenient and comfortable, at a time that we choose. Adme.ru has prepared a selection of resources that offer free courses and exceptionally high quality materials. And the bonus contains advice on how to choose such a course in order to be sure to complete it.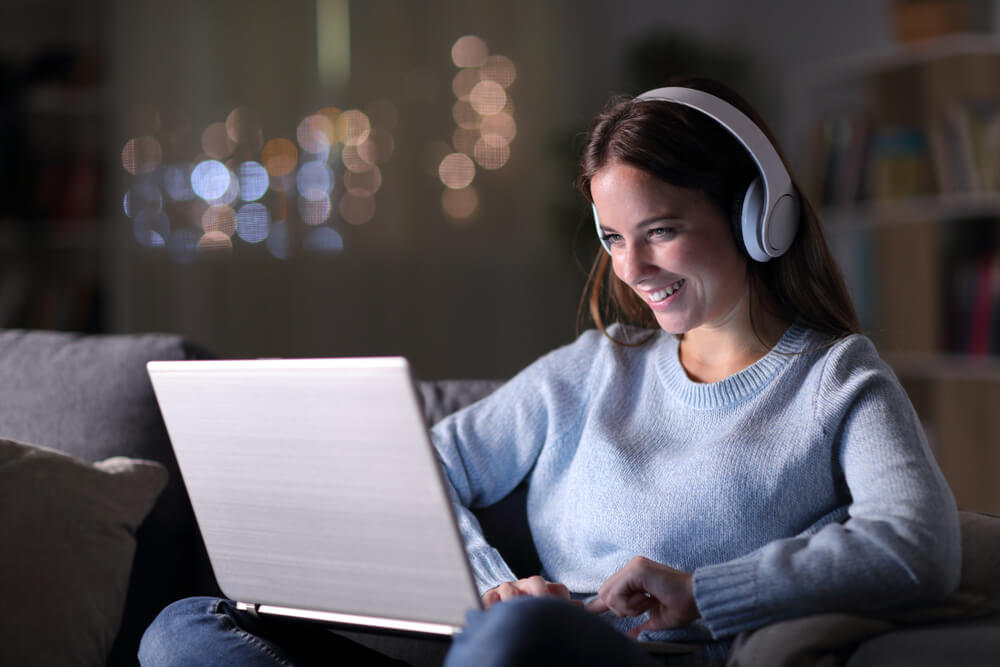 1. Creativity and hobbies
Skillshare - More than 10 thousand various master classes and online lessons have been collected on the platform. Here you will find materials on fashion and style, food and drink preparation, the basics of photography and writing, fitness and yoga. The resource is English-language, free access is provided for 2 months.
Instructables - Hundreds of thousands of different step-by-step instructions for those who want to create things with their own hands. Although the resource is English-language, most videos demonstrate the process so clearly that not knowing the language is not a problem.
enter class - master classes and online courses for those who want to learn how to draw, photograph, write texts, learn more about style and makeup. Free lessons are available on the tab of the same name.
Musictheory - An English-language project about everything related to music. Theory, reading music, hearing training, lots of exercises.
Snapguide - Another English-language resource, which contains many different workshops on cooking, the art of makeup, handcraft, etc.
2. Art, cultural studies, erudition
Hermitage Academy - An educational platform from one of the largest museums not only in Russia, but also in the world. The materials are devoted to fine and decorative art, collected in the museum.
Academy - online project of the Russia-Culture TV channel. The portal contains editions of the program "Academy" - lectures of the largest scientists of our time on a variety of issues of fundamental science.
TV channel "Culture" - lectures and general educational films on art and history, screen versions of classical works, performances and concerts of classical music.
Lecture hall "Direct speech" - An archive of online lecture broadcasts of such famous lecturers as neuro-linguist and physiologist Tatyana Chernigovskaya, writer Dmitry Bykov, historian Leonid Mlechin and many other popular scientists, writers, psychologists and musicians.
Post-science - Courses, guides and even games dedicated to pressing issues of basic science. Most materials do not exceed 20 minutes in duration, which allows you to get acquainted with a variety of topics in a short time.
On the subject: 40+ РѕРЅР »Р ° Р№РЅ-РєСѓСЂСЃРѕРІ РЅР ° Р» СЋР ± РѕР№ РІРєСѓСЃ, РѕС'РєСЂС ‹РІС € РёС ... Р ± еспл Р ° С'РЅС ‹Р№ РґРѕСЏС …С… С
3. Foreign languages
Lingualeo - A personalized online service for learning English. The game method makes even the driest topics fascinating, and the visual indicators of the intensity of the efforts are an excellent motivation.
Duolingo - on the website and in the application you can learn in a game form not only English, but also German, French, Spanish, as well as Swedish.
ABA English - An interactive academy resource focused on teaching English for business and education. Every first module of the course is open for free, and this is more than 100 different video lessons.
Busuu - The resource provides an opportunity to learn 12 different languages, including Japanese, Chinese and Arabic. Homework can be sent for verification to real people, community members - native speakers.
Ororo.tv - almost a thousand series and more than 2 thousand feature films in English with subtitles in several languages. Faced with an unfamiliar word, you can stop viewing, hover over the cursor and find out the translation.
4. Psychology and self-development
4Brain - short courses aimed at developing various skills are free on the portal. There are materials on conflict resolution, speed reading, and negotiation.
Quantified mind - The English-language platform allows you to independently test your cognitive indicators - reaction speed, short-term memory, visual perception, in order to understand how to make the brain work with maximum efficiency.
Highbrow - Free English-language five-minute courses on hundreds of topics related mainly to personal growth. Materials are sent daily by e-mail.
Lumosity - An English-language platform for the development of so-called flexible skills - attention, memory, creativity.
5. Programming and Internet marketing
Udacity - An English-language service, also known as the "Silicon Valley University." Nearly 2 hundred courses are available for free.
The Odin Project - An English-language project for those who want to improve their knowledge and skills in the field of web programming.
HTML Academy - Russian-language courses in HTML, CSS and JavaScript. The first 10 chapters are free. The creators claim that after listening to these classes, you can create your first site, albeit the simplest, but working.
TopExpert - Courses on the portal are represented by a series of short training videos. They teach internet marketing from scratch - there are programs for SEO, copywriting, SMM.
Cybermarketing - Materials on Internet marketing for both beginners and those who want to expand their skills in this area.
Technopark - MSTU them. N.E.Bauman and Mail.ru prepared a selection of lectures on programming languages, databases and product management.
SoloLearn - This English-language portal has hundreds of lessons on the most common programming languages.
On the subject: For health and mood: the best online resources for playing sports at home
6. Business, sales and entrepreneurial activities
Marginal revolution university - English-language resource, a project of the university of the same name. Here you will be told about the basic principles of economics and international trade.
eduson.tv - Here are hundreds of courses, business cases and online simulators for sales managers and managers at various levels. The first 14 days are free.
Open University of Yegor Gaidar - The resource is created for those who want to expand their knowledge in social disciplines. The platform offers courses in both economic and social disciplines.
Learn new - The resource was created in order to help people change their field of activity and find a new job. Payment of courses takes place after employment.
Vector - here are applied courses for those who want to become an entrepreneur, find new ideas for their business, improve their financial and legal literacy.
business learning - The resource was created to improve the skills of those involved in entrepreneurial activity in both small and medium businesses.
7. Academic education
Coursera - The project collaborates with almost 200 different universities in the world and contains thousands of courses in all scientific disciplines. Although most of them are in English, there are materials in Russian as well as with Russian subtitles. Free access to all materials is open until 31.07.2020/XNUMX/XNUMX, but even after this date not all courses will be paid.
EdX - A multilingual platform, where more than 2,5 thousand courses, lectures and programs from the most famous educational institutions of the world are collected, 25 of them are in Russian.
Open yale courses - An English-language resource with hundreds of courses from Yale University, there are Russian subtitles for some video lectures.
Open education - The national platform brings together leading Russian universities. More than 500 courses are grouped in areas of training - from psychology to statistics.
Step - The resource has collected courses not only from well-known universities and companies, but also from enthusiastic authors. Although there is a bias in the natural sciences, there are materials for the humanities.
MIT OpenCourseWare - The Massachusetts Institute of Technology offers access to thousands of its courses. Although the resource is English-speaking, it is worth paying attention to the materials of the institution, one of the three best in the world.
MIPT online lecture hall - One of the most prestigious Russian institutes uploads lectures on mathematics, physics and other technical sciences, which are read not only by teachers of the institution, but also invited experts.
Bonus: how to choose the most suitable online courses
Here council from a Quora user who has an incredible amount of likes.
Over the past year and a half, I signed up for about 30 online courses, and graduated from about 7. Some didn't have enough time, others simply dropped out. Now I am experienced and here is what I recommend:
Before you take an online course, think about why you need it. If just for fun, take what's easier and don't bother if you don't finish. For work? Try shorter courses that develop practical skills, such as installing software, writing code, or essays. For job search? In this case, you are better off taking courses at the end of which certificates are issued (for example, a Coursera signature).
Decide which learning style suits you best. I have friends who prefer reading to video lectures, because it's difficult to skip pieces in the video and look for the right information. Look for a course where there are more materials suitable for you.
Find a study companion. You will be able to discuss what has been done with him, and besides, no one canceled the healthy competition: "I have already passed the task, and you?