The article has been automatically translated into English by Google Translate from Russian and has not been edited.
Three hundred operations, a new kidney, a stoma in the abdomen: young and beautiful celebrities with incurable diseases
The heroines of this story are successful and beautiful girls. It seems that everything in life is easy and simple! But this is not so - every day they wage their fight against diseases, which, alas, cannot be eliminated forever.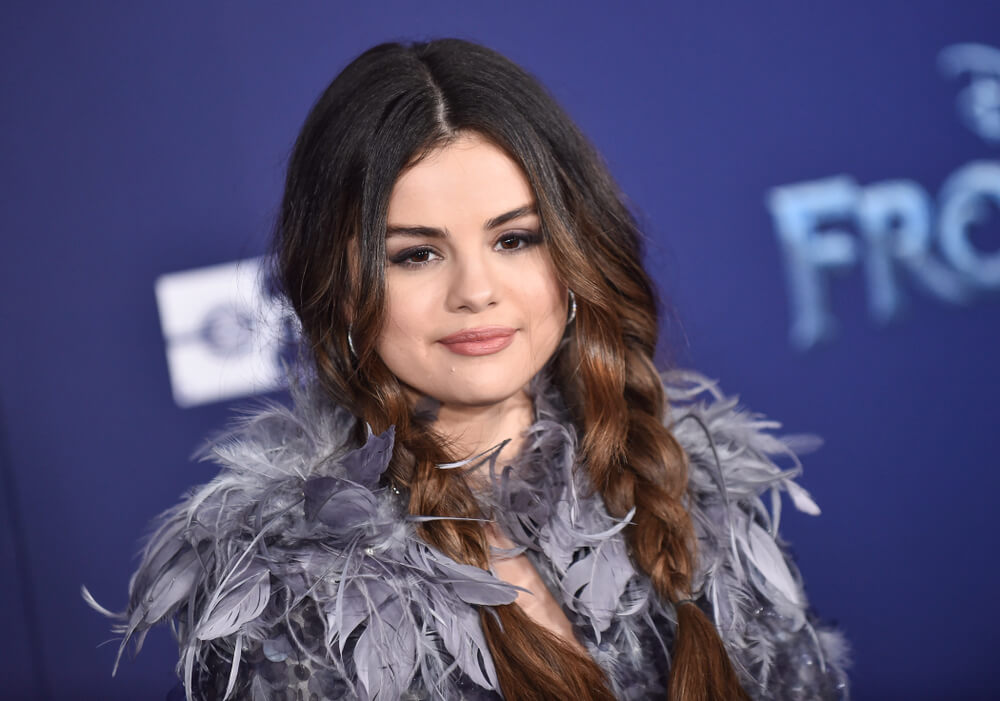 Star of the "Battle of psychics": "I need to do operations always"
Nicole Kuznetsova was one of the brightest participants in the 16th season of the Battle of Psychics project, and recently she could be seen in the reality show The Last Hero. Those who are familiar with Nicole's special health condition wondered how she could go on such an extreme and risky project? For her, it really was a feat! The fact is that in her 33 years, Kuznetsova underwent almost 300 (!) Operations. It's all to blame - a congenital disease, writes open.lv.
Little is known about Nicole's childhood: they say that her biological parents abandoned her in infancy after learning about the incurable progressive illness of the baby - a tumor and atrophy of the respiratory tract. The adults decided that the child would not survive. But everything worked out, however, Kuznetsova was already given a disability. According to Nicole, she experienced clinical death twice in childhood, after which she manifested the gift of clairvoyance. The star claims that from the age of 15 she had a mentor, whose name she cannot name. This man over the course of several years developed her psychic abilities and taught how to use them for the benefit of people.
In 2011, Nicole underwent a tracheostomy at night, urgently, without anesthesia. Kuznetsova was then in the sixth month of pregnancy. For a long time, she appeared in public with a scarf or scarf that covered her neck. All due to the fact that a tracheostomy tube was inserted into the throat - a device that allows breathing. Due to illness, the girl could only talk in a whisper. "The number of operations under general anesthesia, which I underwent, has already reached three hundred ... However, the more critical my condition, the greater the extrasensory possibilities. They seem to compensate everything that I experience, "Kuznetsov shared the details.
In 2017, Nicole underwent a unique operation, as a result of which the doctors reconstructed the affected larynx, so she was finally freed from the tracheostomy tube, but her voice never returned. However, she is extremely happy! "From now on, there is only a small scar on my neck, reminiscent of a tracheostomy. Now my dreams will come true - you can plunge into the water with your head, swim, dive and stand freely in the shower! I can breathe like all ordinary people, speak without closing anything! No more scarves and patches! - Nicole was happy and explained what awaits her next: - I always have to do operations. According to vital signs. As long as I live, there will be so many of them. It is not inherited and it is not contagious. I am now being treated in Germany at my own expense, since Russia refused me a quota. No, the lack of a voice does not prevent me from living and existing in society. I realize that my quiet voice is strange, but I don't hear it. It seems to me that it is no different from yours, and in a whisper I can intonate, sing and chat for hours. It doesn't hurt and it's not difficult for me to whisper."
When Nicole went to the "Last Hero. Actors against psychics ", for many it was a shock, because it seemed that the disease of a woman is simply incompatible with the conditions under which participants are run. But Kuznetsova proved that nothing is impossible. "Before leaving for the island, I went through another operation - this should have been enough for the period of filming. The calculation turned out to be true, and immediately after returning, I left for a surgeon in Germany. My stay on the island didn't affect this fact: unfortunately, I haven't survived any operations for more than a couple of months, "the star admits.
The last operation to date, Nicole suffered just a couple of weeks ago - and again in Germany. She was already 289-th in a row! "Of course, everything hurts. It hurts as soon as you open dull eyes, it hurts all the time and every minute. Sometimes you forget about a heavy unnatural sleep (I never understand drug addicts and drunks who voluntarily bring themselves to this), and how you wake up again hurts and hurts. You can't get used to it, you can only accept and accept. In principle, this is not the worst thing that could happen to me. I don't know another life, so I love what I have. "
Fans of Nicole are perplexed: how after so many anesthesias, and even after two caesarean sections, a person can remain sane and have a solid memory? But Kuznetsova assures that everything else is fine with her: "Memory is better than that of many healthy people. Heart, kidneys and other organs are in perfect order.
It is not known how Nicole would have endured all the blows of fate if it were not for her family - the woman has been married to sports TV journalist Alexander Sadokov for several years, they are raising two children together - Yegor and Stepan. Nicole loves her husband and never ceases to thank him for his support. "I love my faithful companion. He was not afraid to marry the girl he drove to the operation. My beloved, you will have to come to terms with the fact that your old age and the best years of your life will pass next to me.
On the subject: No laughing matter: humorists living with serious health problems.
Selena Gomez: kidney transplantation and life after
That something was happening with the health of the American singer and actress Selena Gomez (26), it became clear back in 2014, when she announced her career break. Then the star decided not to go into details of such a decision, which seemed strange from the outside, but a year later she admitted that in 2013 she was diagnosed with lupus. It turned out that Selena had to undergo chemotherapy twice. If the artist refused this procedure, she could well get a stroke. In 2016, the star took a break from her career due to complications caused by lupus - depression and panic attacks.
"Tours have become a lonely place for me. My self-esteem was undermined, I was in a terrible depression, worried all the time. I had panic attacks right before going on stage or right after leaving the stage. It always seemed to me that I was not good enough and completely unable to please the audience, "recalled Selena. As a result, she canceled the tour and disappeared for 90 days. "I didn't have a phone, nothing, I was scared. But it was great and I learned a lot. I stopped worrying about everything that bothered me before. Yes, I still have bad days. I visit a psychotherapist. But now in my life a very, very healthy stage, "said the singer.
Alas, all the efforts of Selena did not save her from what fate had in store for her in 2017. Due to complications of the disease, Gomez had to endure a kidney transplant ... The most surprising thing in this story is that her best friend Francia became the donor. Two years ago, Selena herself spoke about the difficult operation by posting a photo from the hospital on her blog, as well as footage with scars on her stomach. Then the singer for the first time answered the questions that had interested her listeners for so long. "My fans noticed that this summer I was almost invisible. They asked why I don't promote my new music. I needed a kidney transplant because of my lupus. It was necessary to do this for my general recovery, - Selena honestly admitted. "I have no words to thank my beautiful friend Francia Raisa. She gave me the best present and donated her kidney. I am eternally grateful and love you very much, little sister."
In fact, the operation did not go as smoothly as it should have been: instead of two hours, it lasted as much as six, because Ricea's kidney was too active and the artery had come off during the transplant. "When the kidney spun, it broke the artery. They had to take Selena to emergency surgery in order to pull a vein from her leg and build a new artery to keep the kidney in place. She could die, "Francia said.
Selena's girlfriend also underwent surgery, and for more than two months, doctors forbade her any physical activity. Then the girl returned to sparing physical exertion, but she would have to watch the diet for the rest of her life. Nevertheless, Francia's relatives, for example, her mother Virginia, supported her in making such a difficult decision. "Some people think she did it because of the money, but it's not," said Virginia. - Francia gave her kidney to Selena in the name of friendship, because they care about each other. My daughter did not receive any benefit - apart from the fact that she saved Selena's life. "
Unfortunately, after the operation, Gomez's life did not become like a fairy tale: in 2018, Selena, due to lupus, underwent a two-week treatment program in a clinic in New York, where she herself turned for help in the fight against depression and other psychological problems. "Depression was my life for five consecutive years," she said. "I think before I was 26, there was such a strange time in my life when I lived on autopilot. I was just making moves and figuring out who I was."
Not so long ago, the star admitted that she continues to go to therapy sessions after leaving the clinic. Selena believes in psychotherapy. "Yes, now I would like to do a lot of things a little differently or experience a little differently. But now I have therapy. Yes, it is difficult, but it gives amazing results." Gomez was able to solve many problems from childhood, and also felt that she was growing and changing. But the singer is not yet ready for a relationship: "It seems that I have finally reached the age when I like being alone. I'm flattered when guys say "You're beautiful." Yes, but I just… I would like someone to love me for who I am, not because of my looks."
On the subject: Personal experience: what is it like - to know the diagnosis of 'epilepsy'
Madara Repse: "Too hard and hard"
Einars Repse is now 57 years old - at one time he was president of the Bank of Latvia, was in parties, was the prime minister of Latvia, but for the last few years Einars has been living in France with his family - he is almost inaudible and not visible. Repse has four children - one daughter and three sons, and it was his only daughter who had a difficult fate: in 2015, Madara Repse (35), who at the beginning of 2000 was known as a member of the Latvian "Talent Factory", publicly wrote about her health problems and asked to pray for recovery.
"Dear friends! This is the most personal thing I have ever written. But I need your prayers, good thoughts. I'll start with my favorite joke that I say when I want to laugh at myself: "I should have been given an Oscar for the best actress!" Only a few people know that for many years I have been plagued by serious health problems. It was necessary to go a long way, more than a year passed, during which the surgeons, after consulting with each other, reluctantly agreed that they needed to take a chance and have an operation," Madara wrote while undergoing treatment in the Netherlands (where she lives to this day) .
Then, four years ago, Repshe hoped that surgeons would perform a miracle and give her the opportunity to live and enjoy life, and not just exist. "It will take a long recovery, but I am ready. Many thanks to all my friends and loved ones who give me emotional support, as well as my beautiful mother, who is with me and can cheer me up. Then Madara admitted that it was difficult for her to type a message, since she had not yet moved away from the painkillers, but said that the surgeons were satisfied with the results of the operation, which lasted about 2,5 hours.
She didn't want to talk about exactly what problems Madara faced - she said that this was a deeply personal topic: "It's too hard and difficult, so all the forces are spent on recovery, faith in surgeons and other doctors here in the Netherlands. As far as I can physically stand, I photograph and update my site, which I recently created. All this is currently in the background, in the first place is health, "Repshe confessed. Madara regularly posted her thoughts on social networks on the eve of the next operation. After one of them, she wrote that she slept almost all day under the influence of anesthesia, so she did not feel anything. And then she added that the "pain killers" would be her "friends" for some time to come.
In 2017, the daughter Repse reported that she was waiting for the fourth operation in two years. Madara confessed: she is scared and nervous. The woman was afraid of possible complications, recovery for a period of a year and everything that was "new", which would have to get used to. "That's what hurts," she wrote, but at the same time she believed in miracles, possibilities, and all good things, called herself a fighter.
The last time Madara spoke about her disease is quite recently. She published topless photos and a photo on the beach, in which a stoma is clearly visible in her stomach.
As you know, a stoma is a hole of the intestine, formed surgically after the removal of the entire intestine or part of it, or the bladder. Thus at least it became clear about what disease Repse is fighting with.
Despite the illness, the daughter of an ex-politician lives an eventful life. Madara is a photographer and travels the world frequently. Only this year she managed to visit Italy and Portugal, and in her entire life, it seems, she managed to travel half the world.