The article has been automatically translated into English by Google Translate from Russian and has not been edited.
3 small mistakes that visually add you 10 years
Why do some healthy and still young women look older than their years? The blame for the mistakes in creating the image, which I'll talk about in more detail now, writes the author of the channel "DreamGirls: Beauty for All" on Yandex.Zen.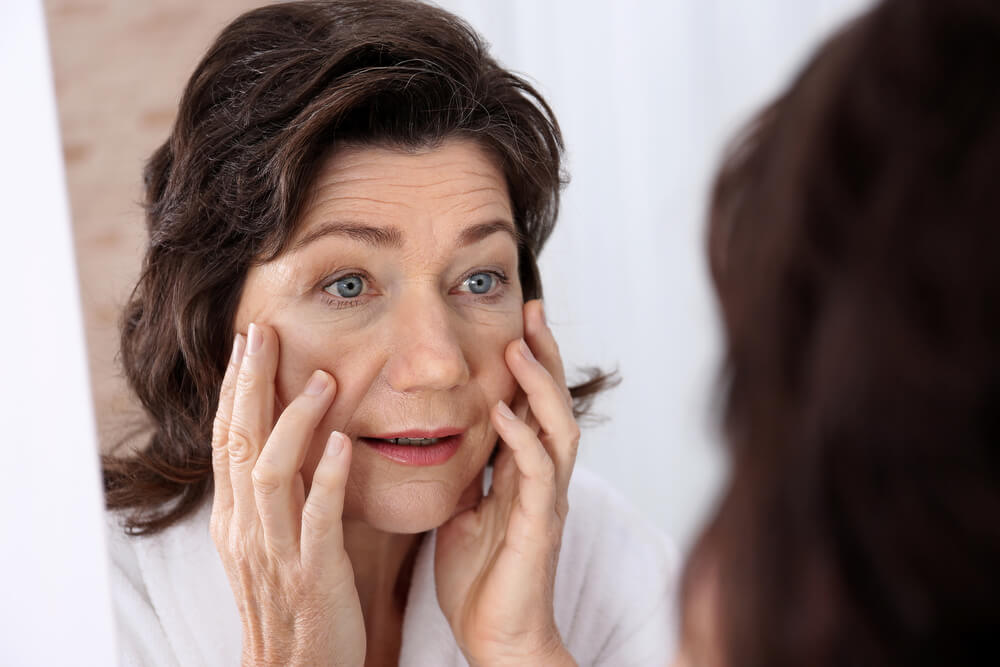 Too much makeup
In women older than 45 years old, the colors seem to disappear from the face: lips lose their brightness, eyebrows become thinner and thinner. As a result, the shades of cosmetics that used to be to your face are too striking. Using the same tones for years, you visually add age to yourself.
Choose a soft palette that will suit your hair color, eye color, skin tone. Do not try to look like a 20-year-old, you should develop the image of a mature and attractive woman.
Review the makeup technique: if you used the same techniques 10 years ago, then it's time to learn new ones. If you are over 40, the following tips come in handy:
1. Do not abuse eyeliner. Instead of a liquid product, use a pencil, which then blend. Shadows are also a good option: they are applied with a beveled brush.
On the subject: Why do our women consciously turn themselves into old women after 60 years
2. Do not use a dense foundation that collects in wrinkles. Instead, take a light tint, apply it to the area in the center of the face and blend, touching the cheeks.
3. Refuse dark lipsticks, because they make the lips visually thinner. But the lip liner must be in the makeup bag. If wrinkles are already lying around the mouth, then lipstick can spread over them. To prevent this nuisance, circle the lip contour with a pencil. Just do not draw lips, going beyond their natural contour: this habit gives out a provincial woman. Also pick a pencil matching in tone with lipstick.
Do not forget to take into account the features of your appearance, because the approach to creating makeup is always an individual task.
Old Fashioned Glasses: Remember Accessories
The frame of glasses can also go out of fashion, like a dress or shoes, so change the model from time to time. If you lighten your hair or decide to no longer mask the natural gray hair, do not forget to pick up new glasses that are in harmony with the image.
Inappropriate hair or dyeing
Over the years, even hair changes: in some women, they begin to curl or, conversely, straighten. In most, they are thinning, and gray hair appears in everyone.
The oval of the face also changes, so the hairstyle that suits you at 30 years old, at 40 it's time to refresh. Choose it based on the following:
1. Lacquered curls are no longer relevant, because naturalness is in fashion. Ask the stylist to choose a model that you will tidy up without an abundance of styling products.
2. Solid dark staining has not only gone out of fashion: it makes you older. Now there are enough techniques to add light strands. Try ombre or balayazh, because regardless of the chosen color, they will make your look modern.
On the subject: Why at 30 + we look younger than our mothers at the same age
Do not want to part with a hairstyle that you wear for years? Ask the stylist to refresh her performance: he will make more or less layers, cut you a little longer or shorter than usual.
Not everyone wants to look younger than their age, and rightly so: the race for elusive youth will be doomed to failure even before it starts. But you hardly want to seem older, so give up old-fashioned solutions. Think about how you will create a new image and how much fun you will get in the process!
Original blog post "DreamGirls: Beauty for All" on Yandex.Zen
ForumDaily Woman is not responsible for the content of blogs and may not share the views of the author. If you want to become the author of the column, write to us - woman@forumdaily.com.