The article has been automatically translated into English by Google Translate from Russian and has not been edited.
XNUMX best not to buy in American grocery stores
Do you love your grocery store? Do you buy everything you need there? Keep visiting it in the future, but you shouldn't buy 20 of these goods there.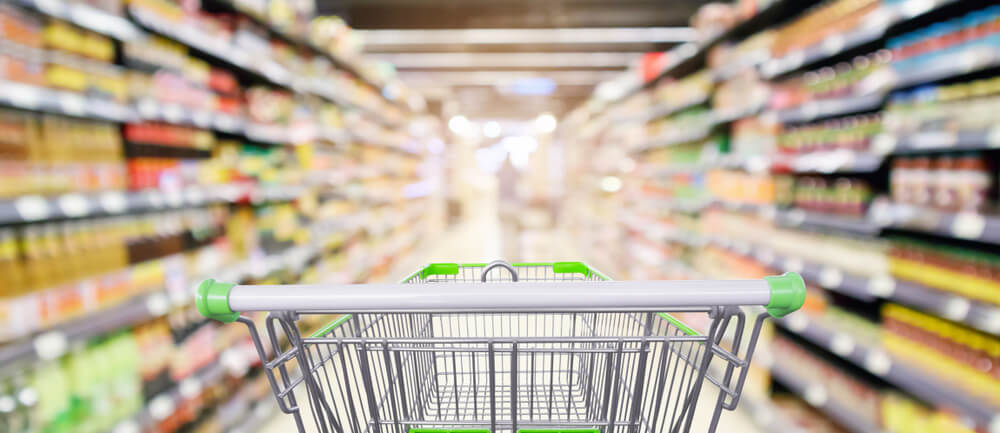 1. Greeting Cards
Anyone who bought a greeting card at a grocery store was shocked. $ 4,95 for a nicely designed piece of cardboard? Better to go to the dollar store and collect some nicely designed postcards for $ 1. You can buy them in bulk at Amazon and also spend less writes Money Talks News.
2. Batteries
Batteries are an essential part of life, but there is no reason to overpay. Go to Warehouse Stores Costco, Sam's Club or BJ's Wholesale Clubwhere you can stock up on batteries at wholesale prices. AT Amazon there are good prices too.
3. Magazines
A single issue of a magazine in a grocery store will cost you $ 3 or $ 4. In comparison, you can subscribe to a magazine or other print publication for a year, and it will cost you less than $ 20. And the best thing is to go to the library and read magazines for free.
4. Diapers
You can run to the grocery store for a diaper in an emergency, but the price will be appropriate. The store understands perfectly well that diapers are bought in an emergency, so they inflate prices. It will be cheaper to buy at Amazon. EIf you are a PRIME member - 20%.
5. Alcohol
Beer and wine are good income for grocery stores, but you can minimize costs by buying alcohol from a club store. Due to many laws, people who are not members of the club can buy drinks there.
6. Toothbrushes
Do you really buy a toothbrush at the grocery store, instead of going to the dentist? Most people go to the dentist once in 6 months, and brushes must be changed every 3 month. You can ask the doctor for a brush, and he will give you two - until the next time.
7. Holiday cakes
Buying a birthday cake at the grocery store is convenient but expensive, especially if you have to feed a lot of guests. Instead, head to the club warehouse store where you get a giant decorated cake for the same price as the grocery one sells the small one.
On the subject: 10 America's most popular grocery stores: why they are loved
8. Pet food
The grocery store is not the best place to buy pet food. On the Chewy.com and amazon You will find better deals.
Stores like Petco , Pet Supplies Plus и PetSmart offer competitive prices, coupons and loyalty programs.
9. Bottled water
If you live in a city where the water is not drinkable, you shouldn't run for bottled water. Buy a water filter and fill the bottles yourself. If you just need to buy bottled water, then do it at the club warehouse store.
10. Frozen Pancakes
Making pancakes at home is easy. You can fry a large batch and freeze it yourself. This creation will cost you very cheaply.
On the subject: 7 popular products that have changed in the United States beyond recognition
11. Baking mixes
It is cheaper to prepare mixes for cookies, cakes and pastries by yourself than to buy them at the grocery store. You can not only save money, but also be sure that you put in this mixture.
12. Kitchenware
When it comes to baking, the grocery store knows that you need equipment to make delicious dishes. Resist the temptation. You can find the best prices and quality in stores such as TJ Maxx , Marshalls и Homegoodsbest to wait for Black Friday.
13. Spice
Herbs and spices can shock consumers with their prices. You shouldn't buy an entire jar of spices if you only need a teaspoon. You can also buy spices at the dollar store, but quality is worth looking into.
14. Party Decor
As well as greeting cards, candles, tablecloths, colored napkins and balloons will cost you more than a dollar store.
15. Coffee
Coffee is the elixir of life for many people, which is why it is so expensive at the grocery store. To buy cheaper coffee, you have several options: buy in bulk, register your coffee machine on the site Keuirg.com and get a discount, and use coupons and loyalty programs.
16. Light bulbs
Do not buy incandescent bulbs from the grocery store. If you want to save some money, go to Costco, Sam's club or Bj's for better deals. However, the best prices for Amazon.
17. Toilet paper
A grocery store can help you in the evening when toilet paper is accidentally out of the house — a product of family harmony. To avoid such surprises, buy packaging in the club warehouse store or Amazon.
18. Packed Snacks
Do not buy these snacks in individual packaging at the grocery store. You can get a larger box at a much cheaper price per serving if you go to the club warehouse store.
19. Gift cards
Forgot to buy a gift? No problem! Grocery stores offer convenient gift cards. You can go to Costco and get $ 100 on gift cards for many restaurants for only $ 80.
20. Bread
If you have a bakery nearby, do not buy bread at the grocery store.