The article has been automatically translated into English by Google Translate from Russian and has not been edited.
IKEA tricks that store employees won't tell
With almost 400 stores in 48 countries, it is clear that IKEA furniture has long been a part of our daily lives: as ubiquitous as air, and as invisible. The retailer owes its wide success, among other things, to a huge number of tricks, thanks to which we turn off common sense and turn on the desire to sweep everything off the shelves indiscriminately. AdMe.ru tried to unearth the internal secrets of IKEA, which are given out inadvertently or on purpose by former employees or disclosed by curious journalists.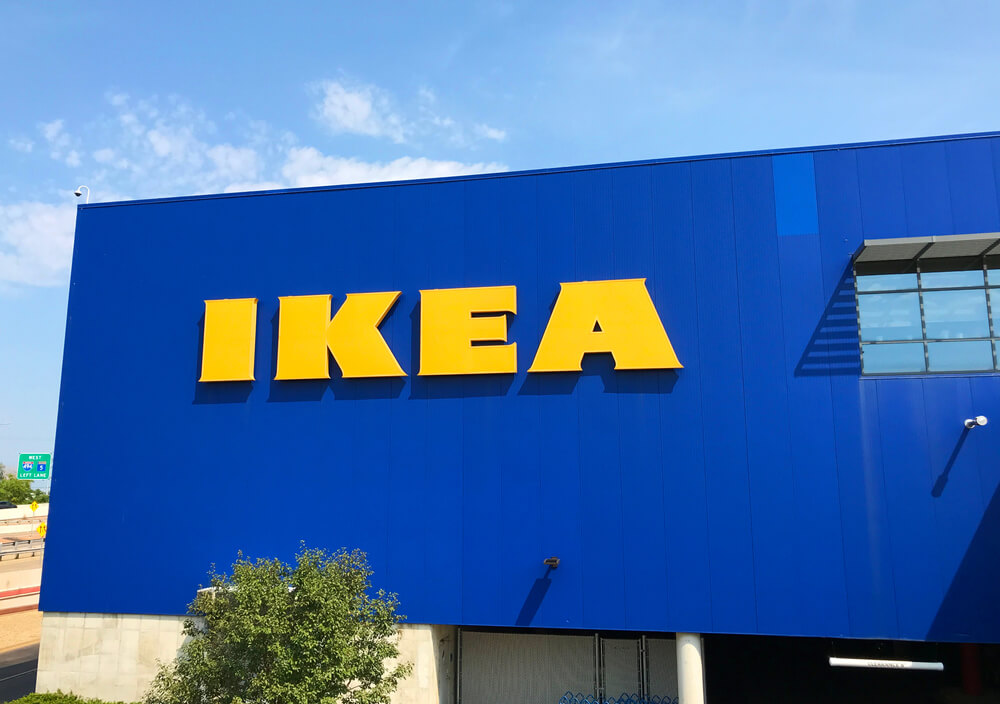 Fast routes through the store change frequently
This is done due to the fact that clients eventually recognize all secret passages and begin to actively use them. So they are constantly being changed. This is stated by Paul Robertson, who worked for the Canadian division of the company for 10 years. Thus, after a while, you will again have to go all the way from beginning to end.
Workers speak a secret language
So they can discuss any disruptions in work that it is better not to advertise, or not create panic when it comes to an emergency. For example, "code 22" indicates an incident near the checkout related to payment, and "code 99" signals that a child is lost in the store. The message "code 1000 has been activated" warns of a possible emergency. After a while, the code is canceled or the evacuation begins.
Employee books are on the shelves
Almost every room in the IKEA showrooms is adorned with a pair of bookshelves. But it's not nice to leave them empty, so at least in European departments employees are asked to bring books from their own collections to fill the empty space. As a rule, these are books that correspond to a certain color scheme. Of course, only popular publications of the most general use are used.
On the subject: IKEA revealed the recipe for its famous meatballs: how to cook them at home
If a product started selling very quickly, it means that it was posted on Pinterest.
The company uses a popular platform to further promote its products. For example, among students who want to quickly and inexpensively furnish a dorm room. Or among people who want to completely renovate the interior. As a rule, both of them first go to Pinterest to look for design ideas, and almost 100 percent stumble upon posts mentioning IKEA.
Employees prepare in advance for the most unexpected situations
"In addition to security, there is also an internal volunteer fire brigade made up of IKEA employees. The guys are going to train with firefighters and doctors, they are taught to use fire extinguishers, fire hoses, provide emergency assistance before the arrival of the Ministry of Emergencies, etc." © Vetany / Pikabu
Discounted items could have been props on set
Former employees say IKEA provides interior items to TV staff for filming for free. They are used to decorate scenes in TV shows, and then sold at a discount. By the way, there is even a film shot in the interiors of a Swedish store.
IKEA does not manufacture household appliances
So all of these microwaves and ovens shown on display stands are actually made in factories by Electrolux and other well-known brands. That is why kitchen appliances are more expensive at IKEA than anything else.
Sellers have no percentage of sales
Former employees of the company say that everyone has a fixed salary. This measure is intended to increase the honesty of consultants, because in this case, the consultants do not want to sell something as soon as possible. However, the company does not forget to encourage active sellers with various bonuses, so there is still motivation to work better.
Employees sometimes repair damaged goods themselves
Exhibition copies very quickly fall into disrepair, because thousands of visitors use them every day. So they end up in the discount department, where handy employees can, for example, put together a new cabinet from two damaged ones or change the legs of the chairs. So it turns out to be a truly piece goods.
On the subject: Why it is so cheap and not worth buying: 7 secrets of fixed-price stores
If you see a consultant walking quickly through the department, then know: he goes to lunch
Everyone needs food, even the hardy sales assistant from IKEA. But while you are walking, you may be caught several times. Employees are always trying to help, but if the question is specific, concerning the goods of a particular department, then do not be offended by the phrase: "Please ask that employee over there."
Bonuses available only to your
All employees have flexible schedules, which are drawn up for a month, taking into account their wishes.
You can drink unlimited coffee during your shift.
Everyone is provided with a 15% discount on the company's products and services, as well as a loyalty card for those shopping centers where the company's stores are located.
"In a restaurant for staff, the number of dishes is several times greater, and the prices, respectively, are several times lower. A restaurant for employees is generally a paradise, a dream and bliss. I have never eaten so tasty and cheap. I still remember seafood fricassee - it was a brain drain. " © 1uck / Pikabu
Products are strangely named for a reason
Perhaps, almost everyone already knows that the names of goods in IKEA are given according to a simple scheme: upholstered furniture - Swedish cities and villages, beds and wardrobes - Norwegian settlements, dining furniture - Finnish settlements, garden furniture - Swedish islands. There are exceptions though. For example, the children's easel "MOLA" is formed from the word "paint", and the hob "SMAKLIG" - from the wish "Bon appetit".
However, not everyone knows that the reason for all this was the dyslexia of the founder of the company, Ingvar Kamprad. It was difficult for him to track items using the traditional system that is relevant for most sellers. To make it easier to work, Kamprad also developed this method.
That's all for now, unless you add your own examples to the list. What mind-blowing IKEA secrets do you know about?