The article has been automatically translated into English by Google Translate from Russian and has not been edited.
10 young bloggers who earn more than their parents
They play with dolls and shoot about this video, prepare and shoot video, discuss familiar topics and write down their thoughts on video or blog in one of the social networks.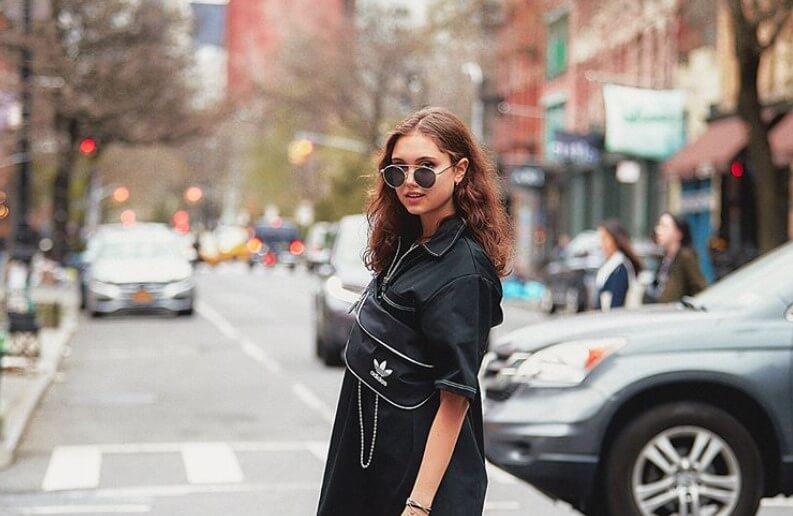 The hobby of many of them began to make money a long time ago, and for some, incomes exceed the salary of a middle manager. How do they do it? And who did it - read the material Lady.mail.ru.
Who said schoolchildren can't make money? Yes, at their young age you can find a side job, but teenagers choose another way - they start blogging. They are still very young, but already very popular. Thousands of followers, likes and comments. Their talent would be envied by many. They dance, sing, cook culinary masterpieces, do makeup, play sports, and most importantly - talk about it in their blogs.
Baby with a barbell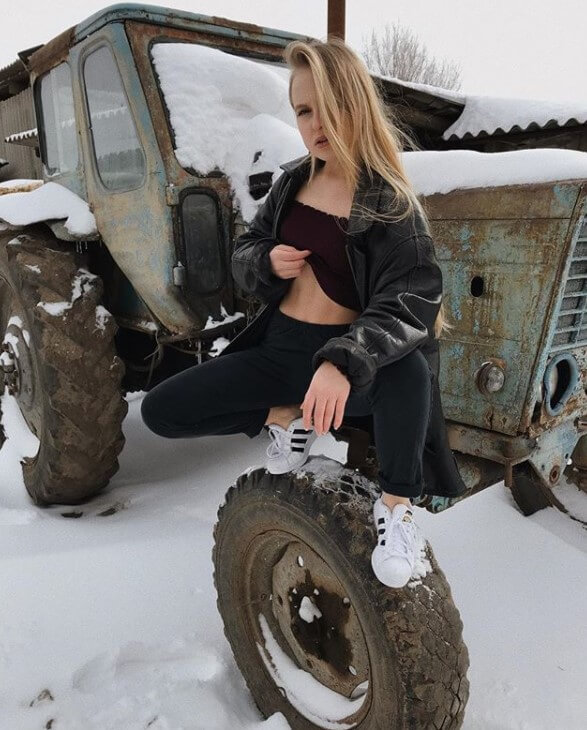 The winner in the nomination "Discovery of the Year" award "The Best Bloggers of 2017" by the version of Lady Mail.Ru. People say about her: "A girl who has dispelled the myth that in 15 years we still need to play dolls". Literally over the year, 15, the village business baby Tusya, recruited more than 300 thousands of subscribers in her blog, and at the same time earned about half a million rubles. In her blog, she talks about sports, nutrition and recipes, cellulite and the dangers of low-fat diets, as she has a great understanding of this. In a humorous way and in an accessible, understandable language, she shares her experience with subscribers.
Nastya Swan
Nastya Svon (Nastya Lebedeva) is a 17-year-old girl who once was not afraid to start her video blog. She shot her first video in 13 years after moving from Russia to Latvia. The girl had to change school because of the mockery of classmates on the topic YouTubebut that did not stop her. During the blogging year of 4, Nastya entered the American school, moved to New York, recorded a few songs, flew around the world and earned her dream - Louis Vuitton's bag.
Nastya Swan talks in her video blog and inspires more than half a million subscribers about her travels, model shootings, self-development, everyday life of an American schoolchild, nutrition and much more.
Max Tarasenko (Brian Mapps)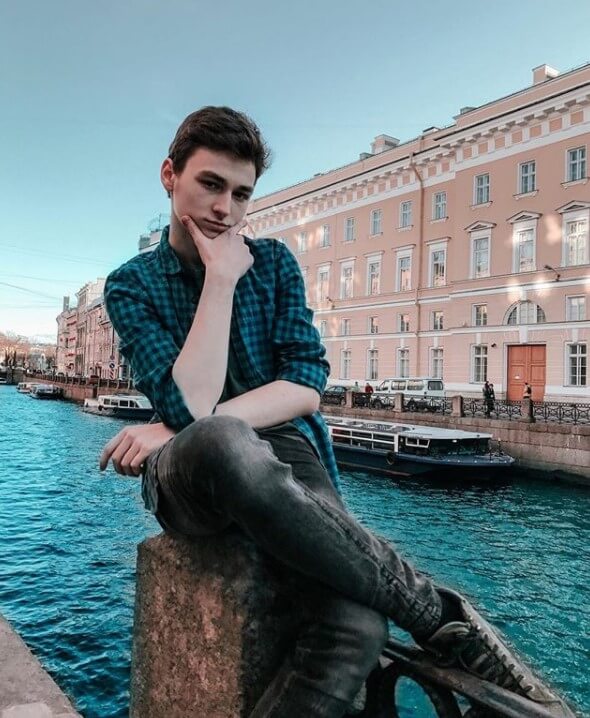 Brian Maps is one of the youngest and most popular video bloggers on the territory of the Russian language YouTube. His dizzying success in this area has become an inspiration for millions of subscribers from different parts of the country.
At the age of 10-11, Maxim spent a lot of time watching various funny videos, and this inspired him to create his own channel. So - video for video - the guy comprehended all the subtleties of modern YouTube. Now the 18-year-old boy has more than 7 million subscribers and 10-place in the TOP-100 bloggers of Russia. According to the site Whatstats Maxim Tarasenko earns about 12 000 - 20 000 dollars a month from his videos.
Alena Arakcheeva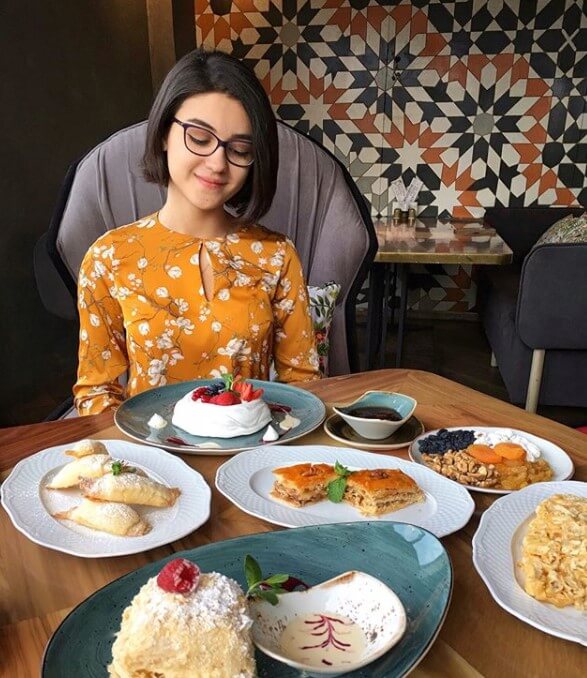 Young food blogger Alena Arakcheeva, in her 14 years, won the hearts of subscribers with her own pastry works of art. The girl creates the most real culinary masterpieces. Her cakes and pastries are a real aesthetic pleasure. The talent of the young confectioner can be envied. Hungry and those who are on a diet, on its page to go just can not! For three years, Alena has been professionally interested in confectionery, and the blog has been in 8 months. "First of all, I'm a confectioner, and then a blogger. It was my passion that led me to Instagramwhere I really wanted to share what I was doing. " In October, 2017, Alena became the speaker of the round table at the confectionery forum "My confectionery", and after that an interview with her was published in the February issue of the magazine for pastry chefs "Pec". Alena was also nominated for the Lady of the Best 2017 Bloggers award. Mail.Ru.
"Best friends"
One day, 12-year-old friends Nastya, Sveta, Varya and Sonya decided to create their own channel. Now the channel "Best Friends" has almost 600 thousand subscribers and 502 million views on all videos. Girls shoot videos on a variety of topics, such as toy reviews, handicrafts, delicious and simple recipes, manicure and makeup challenges and lessons, vacation entertainment ideas. Despite the fact that the channel belongs to young girls, the quality of the video and editing is at a high level!
Katia Adushkina
This 14-year-old girl just love all the Russian students! Katya started her blog when she was just 10 years old, and now there are already over two million subscribers on her channel.
She dances in the school-studio of Alla Dukhova's balletTodes", Removed in the clips and leads the program on the radio Kids FM. In her videos, Katya talks about what is happening in her life, and openly communicates with subscribers. During the "Bachelorette Party TEENS-2017" (Project of Igor Krutoy and TV channel Russian Music Box), in which the winners of various children's and youth projects took part, Katya received the "Blogger of the Year" award.
Vitalina carillo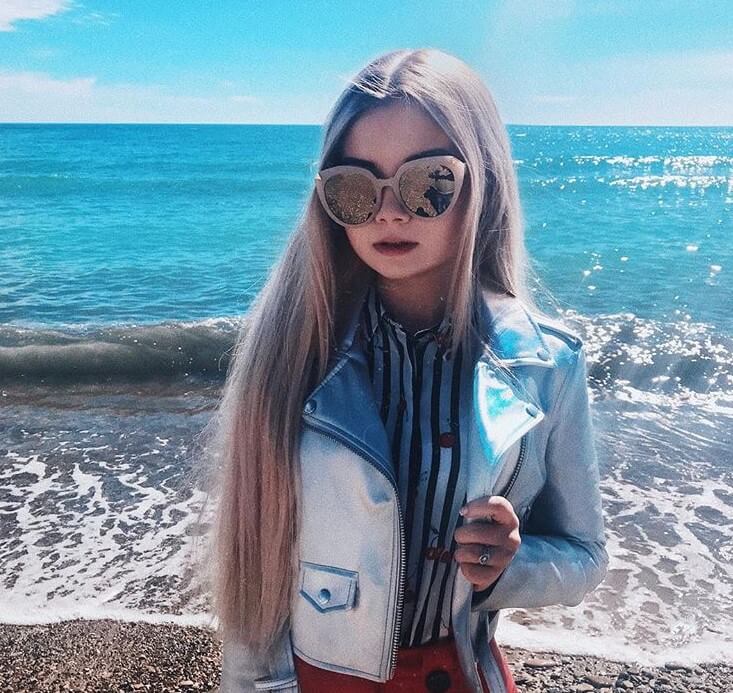 Vitalin is only 15 years old, and on her channel there are already more 600 thousands of subscribers, whom she pleases with bright and cheerful pranks and unusual collections. Vita registered for YouTube in 12 years.
Her parents were not against her daughter's hobbies, so her career quickly went uphill. In his videos, Vitalina shares her school life stories and raises topics that are tough for teens. The girl has several headings and makes high-quality and interesting content.
Varvara Stefanova
15-year-old Varya amazes with her professional approach to working with the channel she has been with 11 for years. Varya has been dancing in the band for many years. "Todes"And already traveled half the world. In her videos, she talks about what is happening in her daily life, about dance tours and travels. She also shoots recipes, performances and contests. This baby is already earning serious sums from advertising of well-known brand items sold in various online stores. At the end of 2016, Varvara Stefanova was invited to work as an actress in a music video for an aspiring singer from the city of Ufa Kristina Tashkenova. According to the advertising partner YouTube company Social blade, Moscow 15-year-old girl earns more than 1500 dollars a month.
Sasha ice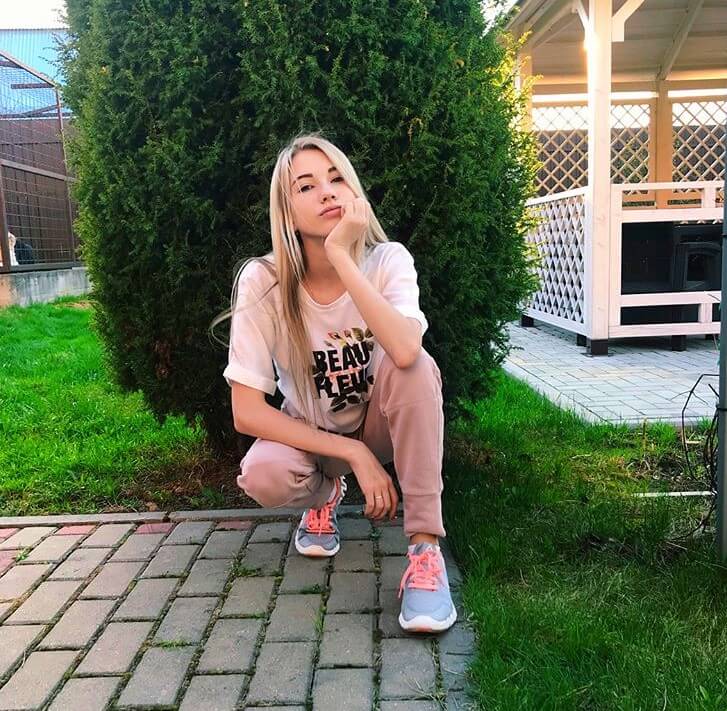 Sasha recently turned 15 years, and she is not only a video blogger, but also a figure skater. Hence, such a pseudonym. In April, 2016, Sasha took 1 a place in the CCM (candidate master of sports) in figure skating. The girl leads her channel with 12 years, and in three years almost a million subscribers have already fallen in love with her!
Sasha shoots videos on various topics, but the most popular with viewers is the "Songs in real life" rubric, where she and her friends play situations with lines of songs instead of their words. Such videos on her channel are gaining millions of views on 10.
Barvina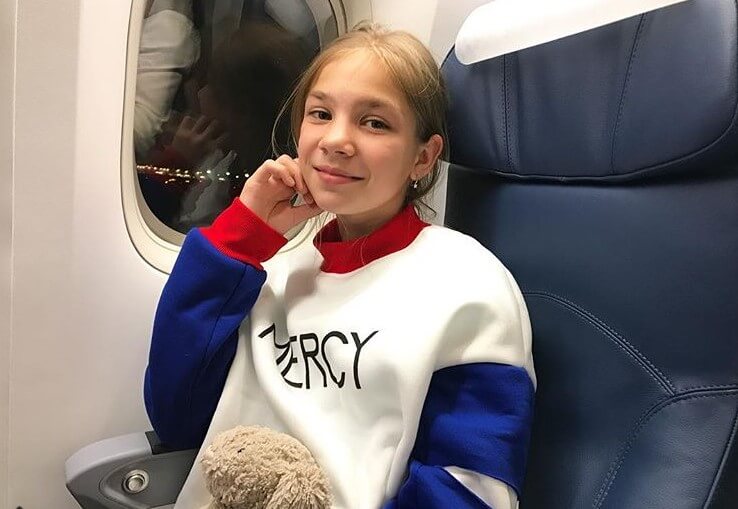 Margarita, or as she likes to call herself, Margarita, is only 12 years old - and already almost two million subscribers on the channel! Her family recently moved from Kiev to the United States. The girl is engaged in artistic gymnastics, she is a model and an actress. In addition, Margarita has already visited 25 countries and does not want to stop at this figure. The young blogger has been running the channel since the age of 9. It has several playlists that are regularly updated with new videos. Most of all videos belong to the "Travel" theme. Popular sections are "Animals", "Vlog / Vlog", "Food and sweets", "Expectation and Reality" and others.
The cost of advertising on the main channel is from $ 500 to $ 3000. The main distinguishing feature of Margarita from popular peers is her sociability and interactivity of the content - the girl often answers in her videos the questions that subscribers send her.