The article has been automatically translated into English by Google Translate from Russian and has not been edited.
America's Most Popular Grocery Stores: Why They Are Loved
'29.01.2022'
Source: TIme
According to Market Force research, the northeastern Wegmans chain has been named America's Favorite Grocery Store for three consecutive years. Market Force polls more than 12 shoppers annually about the nation's favorite grocery stores.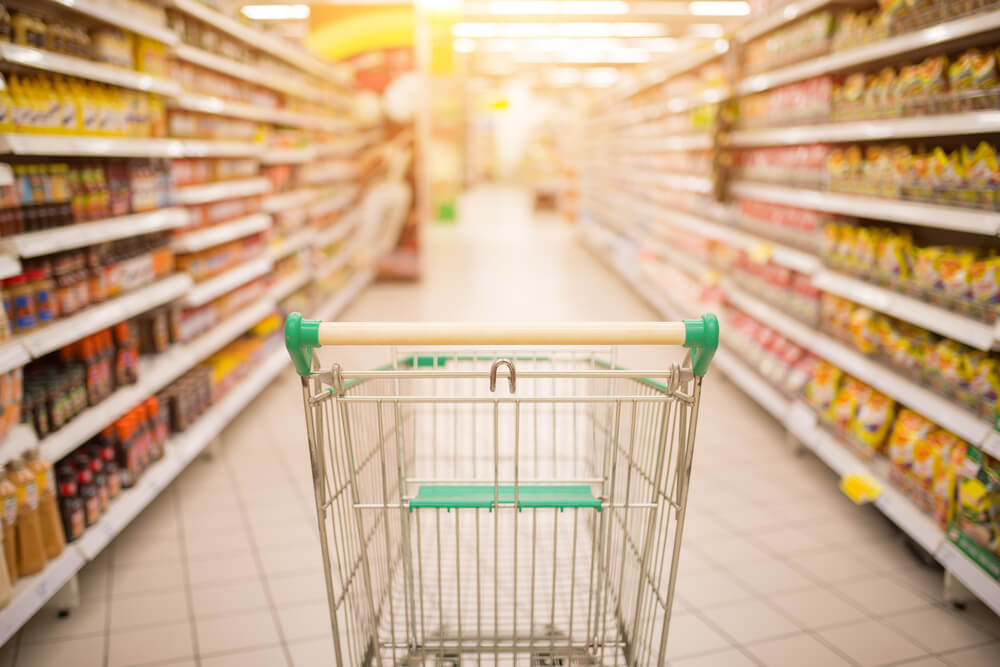 The survey covered everything, even how quickly the checkout pushed through the goods, as well as the availability of the goods. Although Wegmans did not score top honors in each category, it was generally recognized by customers who felt loyal in their regional stores.
So who got to the list of favorites of America?
10 Whole Foods Market
Whole Foods and Sam's Club tied for the tenth most favorite grocery chain in America this year. If you go to Whole Foods for healthier foods or specialty ingredients that can't be found anywhere else, then you are a fan of the rapidly growing grocery chain.
10. Sam's club
Sam's Club also ranks tenth on the list, and while it costs less than Costco, some would say Sam's has more membership benefits. Free medical examinations and inexpensive vaccinations are a priority here - Sam's Club even offers health insurance. Regardless of whether you need new glasses or just decided to stock up on your favorite cereals, Sam's Club has everything for you.
9. Harris teeter
This grocery chain is based in Charlotte, North Carolina, and operates across the Atlantic coast. Harris Teeter, also part of Kroger, is known for its large assortment of wine and high-quality finished products.
On this topic: 25 tips for going to the supermarket, which will save your money and nerves
8. Costco
Costco has the highest ranking among chains due to its membership program. The Kirkland brand is well known even to non-members. The chain is popular for its excellent pastries, grilled chicken, and a growing food court that has recently added healthier options. Among other things, they offer home appliances, clothing and other household items.
7. WinCo Foods
WinCo leads the West Coast and several cities in Texas and Oklahoma. Consumers love the brand's freshly baked bread and local produce, Spoon University reported. The company is exclusively owned by employees, their main goal is simply to save money.
6. Fry's
The sixth favorite grocery store is unique in that it offers other services as well, such as a gas station, a bank, and emergency centers. In several places, they even work close to hairdressers, electronics stores, bars, and more. Fry's is now part of The Kroger Co., but the chain can only be found in Arizona.
5. Heb
You will not find this store outside of Texas, but HEB still managed to get into the top five in America.
4. Aldi
This German chain provides shoppers with a hassle-free shopping experience and is voted in the category "best value for money" according to a survey. Their organic line is an inexpensive way to wholesale your favorite superfoods.
3. Trader joe's
The nationwide chain has gained cult following for its ready-to-eat meals as well as inexpensive wines and delicious seasonal snacks. Ranked third, she scores just two percent less than the survey leader. Trader Joe's is popular with Minnelials and seniors for its low prices and fun atmosphere.
On the subject: How Americans go shopping and what they cook at home
2 Publix Super Markets
Publix, a Florida-based chain, came in second as it received just one percent less than Wegmans thanks to customer loyalty. This network exists in the southeastern United States, with outposts in states from Florida to Maryland. Publix was voted "cleanest" by a poll.
1.Wegmans
Wegmans did not receive top marks for each category, but overall it won top recognition from loyal customers on the network.