The article has been automatically translated into English by Google Translate from Russian and has not been edited.
10 salons in New York, where you will manicure up to 15 dollars
Life in New York is not cheap, and yet, in the city of the Big Apple, it's quite realistic to find salons where you can get a decent manicure for 15 dollars, writes Time-out.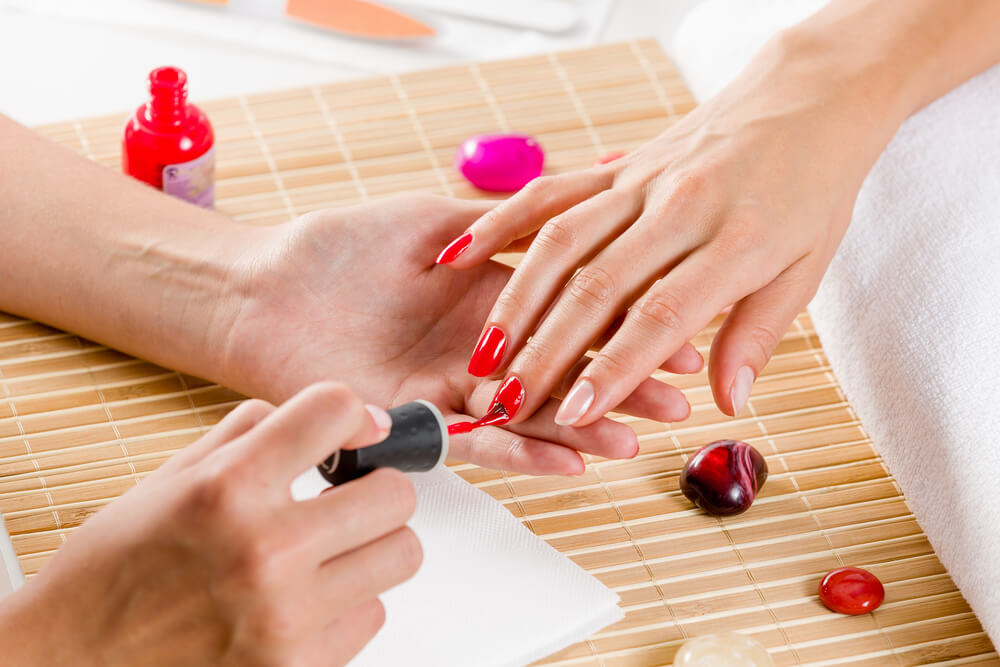 The publication offers to "give the necessary love and care" to your hands and nails and publishes its own list of the 10 best salons where high quality manicure will cost you the cheapest. Moreover, in some of them you can get inexpensive spa treatments for your hands that rival the best and most expensive spas in this city.
Hortus Nail Works (210 Forsyth St, Lower East Side)
In this stylish and cozy studio you will find all the standard services - with the exception of waiting rooms filled with visitors and irritable staff. Basic manicure New Yorker will cost $ 15, visitors are delighted with this service - the result lasts for several weeks. There are additional procedures: masks with dead sea salt, organic sugar scrub, clay detox masks.
Buddha Nails & Spa (479 3rd Ave, Kips Bay)
As the newspaper writes, it is possible that low prices help this salon to maintain the effect of enlightenment - this, of course, is a joke. The basic manicure here will cost you only $ 9, and on top of that, if you take a loyalty card, you will do the sixth manicure for free. Best of all is that people are actively serving people after work here, so you can appear on 10 evenings on a weekday and get everything you need.
Yo Yo Spa (217 W 14th St, Chelsea)
The treasure hidden in the noisy 14-th street deserves attention and recognition. From the moment you approach the reception desk until the moment of farewell, Yo Yo tries to help you feel at home. After you have tried 10 dollar manicure, pay attention to manicure + pedicure for $ 23, this is one of the best combo offers in the city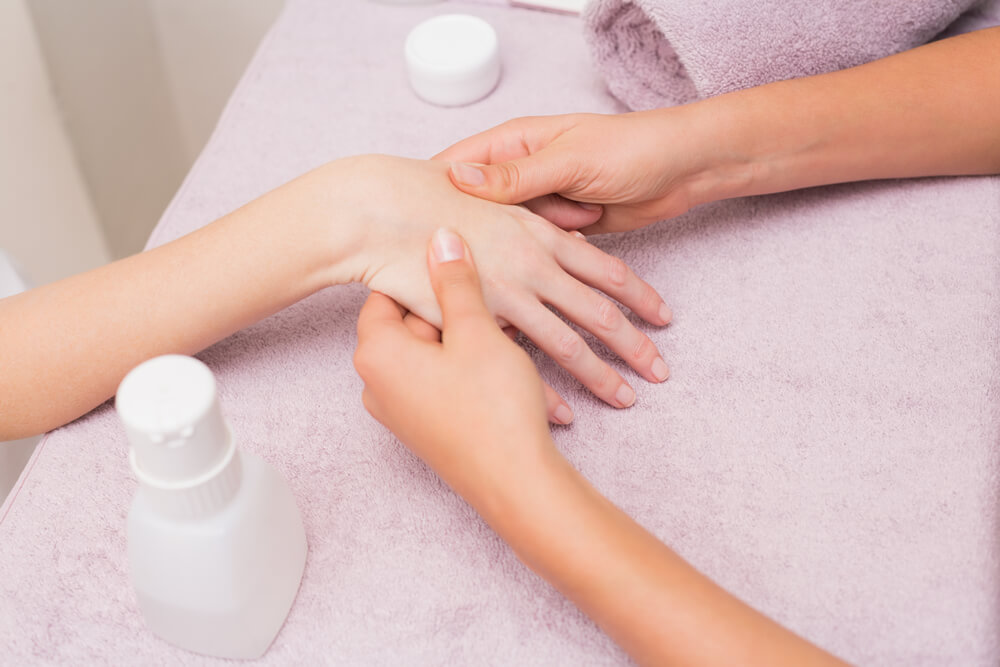 Photo: depositphotos.com
Local Honey (53 Irving Ave Bushwick)
You will enjoy every moment spent in this warm, homely place that resembles a chic loft in Soho with carpets of hides and a coffee table. If you are in a hurry, do Quickie, a basic hygienic manicure with a coating for 10 dollars. To relieve anxiety, there is something called an energy massage of the hands, the procedure is performed with selenite crystals.
Issa Nail Salon (800 Lexington Ave, Lenox Hill)
Fast, cheap and solid is what you get in this fun, flower-decorated salon (its great location next to the metro makes it more popular). Pay $ 12 for a complete manicure complete with keratin masks and short hand and back massage. (Want another 10 minutes of massage? Just add $ 10). For body care, sign up for a spa pedicure ($ 68), which includes a 15-minute massage, a foot mask, and a full manicure service.
Affina Beauty Spa (88 Fulton St, Financial District)
The studio creates a soothing and cozy atmosphere of the spa. A basic 20 minute manicure costs $ 13 and is more expensive, and for $ 30 you can get a manicure that includes molten paraffin masks to soften dry skin. Gel manicure starts at $ 32,50, and $ 40 for a pedicure. Think about the color in advance, if you do not want to face the difficulty of choosing from a huge number of options.
Top A Nail (137 Ave A, East Village)
This newly renovated room, equipped with hanging plants and tropical posters, creates the atmosphere of a country house that you enjoy. Prices are also good - $ 10 for expert manicure with a huge selection of shades, $ 27 for manicure + pedicure and $ 28 for spa manicure, which includes 20-minute massage.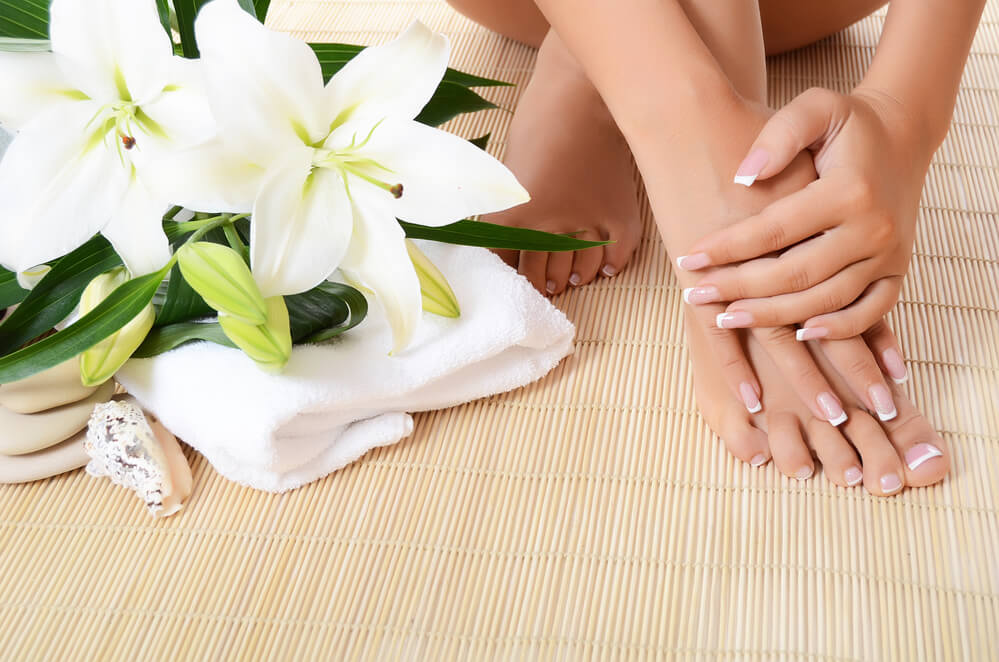 Photo: depositphotos.com
Cutie Calls (729 Metropolitan Ave, Williamsburg)
"Cutie" is exactly what your colleagues will say when you come to work after a manicure in this salon. Even the service itself is worth a visit, but you will also remember the quality of flawlessly smooth, smooth, perfectly made nails. An unrivaled $ 20 manicure + pedicure will delight your wallet.
Ruby Nails (238 Dekalb Ave, Clinton Hill)
You should not wait for a magnificent situation or special effects - the beauty of this salon in its nail services. Employees here are well versed in the art of nail decoration, so your hands, hmm, in good hands. A manicure worth $ 10 is the best deal in the whole county where prices start at $ 15. You can take your nail polish - and not be disappointed with how it is applied.
Soho Nails (458 West Broadway, Soho)
For many years, the inhabitants of Lower Manhattan come to the third floor of this ordinary building in Soho for the unique and cheap (from $ 10) nail services. Particular attention is paid to details. And in this cabin is very calm and comfortable. While your varnish dries, you can relax in a complimentary 10-minute massage.